Data: National parks, protected water zones licensed for fracking exploration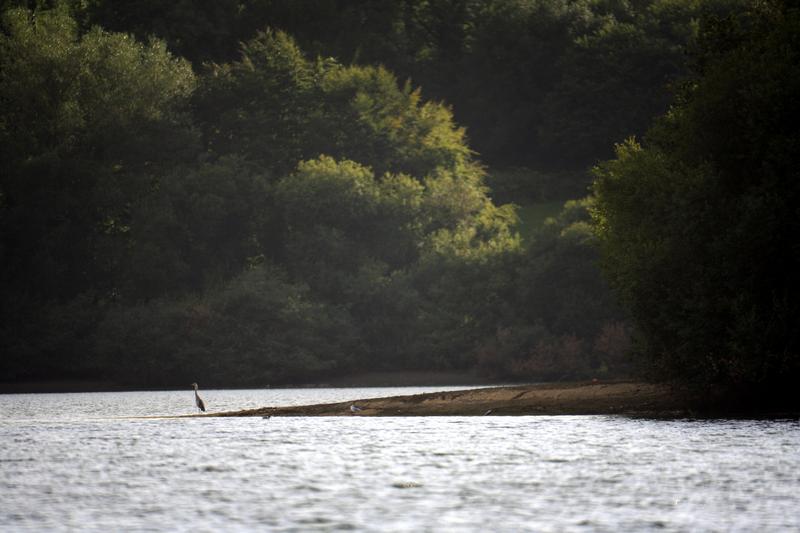 Fracking licenses have been issued for around half of Britain, including 10 of the 13 national parks in England and Wales, according to an Unearthed analysis ofthe 14th round.
The analysis also suggests that exploratory drilling could occur in many water source protection zones, and drinking water safeguard zones.
This news comes just weeks after the British Geological Survey released mapsthat reveal half of England and Wales' major water aquifers overlap with shale reserves.
Those orange areas are where 14th round licenses have been issued, the blue things are water source protection zones, the purple is groundwater safeguard zones and the green is national parks
For the first time in six years, fracking firms will bid to secure drilling rights to fresh territories across the UK.
These licenses are the first of three steps that will lead to the development of shale extraction wells, the other two being planning permission and environmental permits.
See Also:
Cabinet, marginal seats licensed in 14th round | Unearthed
Are national parks protected from fracking or not? | Unearthed
Park life
Licenses for exploratory drilling have been issued in 10 of the 13 national parks in England and Wales, according to data informed by Environment Agency data. One of Scotland's two national parks – Loch Lomond – is also covered in the 14th licensing round.
Though some of these parks only partly fall into territories licensed for fracking, five are completely subsumed in the orange swathe indicating permitted exploratory drilling. The entirety of the Peak District, the UK's first national park and the world's second most visited, has been licensed.
This comes a month after former chairman of the Environment Agency Chris Smith said fracking in national parks should be allowed so long as it is "done properly."
Earlier this year, however, the National Trust said that fracking in national parks should be banned to protect rare wildlife and fragile habitats, adding that fracking regulations are "inadequate."
The fracking companies themselves are wrestling with the topic; energy giantCentrica recently said that national parks are "not the place to start" whereasCeltique Energie is pursuing shale in the region of South Downs national park with aid from the to-be amended trespass law.
Much of the EA's listed areas of natural beauty and sites of special scientific interest have also been licensed for fracking following the 14th round.
"It is clear that applications should be refused in these areas other than in exceptional circumstances and in the public interest," DECC commented alongside its release of the data.
What's up with the water?
In the its own recent study on the distance between the UK's shale reserves and major aquifers, the underground rocks that naturally store groundwater and provide 30 per cent of the country's drinking water, the BGS found many locations at which they intersect – 47% of principal aquifers.
The fracking industry maintains that a distance of 800 metres between the shale and aquifer would make contamination from fracking virtually impossible.
Using data provided by both the BGS and the Environment Agency, Unearthed has illustrated the extent to which exploratory fracking has been permitted near protected water bodies across the country.
The layered blue map shapes – representing Source Protection Zones – are described by the EA as "public water supplies where additional pollution control measures are needed."
According the EA, Groundwater Protection Zones illustrate the risk of contamination from pollutant activities in the area of a water body which is used to provide public drinking water supply. The level  of the SPZ is dictated by its proximity to the water – SPZ 1 is the inner protection zone, 2 the outer protection zone, and 3 the source catchment.
SPZs in south of England, North and Midlands are in the territories licensed, although the considerable drinking water supplies in the east are largely untouched.
The EA commented: "We will object to both conventional and unconventional hydrocarbon exploitation in Source Protection Zone 1s, the zones in the immediate areas surrounding drinking water sources."
The most significant environmental hazard associated with fracking is water contamination from the chemicals in fracking fluid and the methane released in the fracking process.
Contamination can occur at different stages throughout the process – transporting, fracking, or from flowback fluid.
In 2011, the Massachusetts Institute of Technology reviewed 43 incidents in the US of environment pollution related to natural gas operations and found that almost half were related to contamination of groundwater, caused either by inadequate casing or by spillage and flowback water.
Occurrences of chemicals infiltrating the water reserve due to nearby shale activities are widely reported and studied in the US. Examples include:
1) A 2013 peer-reviewed study on the Barnett Shale in Texas that was published by the Journal of Environmental Science and Technology found in local waters elevated levels of contaminant chemicals such as arsenic.
2) An Associated Press investigation found there were 398 complaints of water pollution near drilling sites in Pennsylvania in 2013, and even more the year before.
The BGS itself outlined the risks of shale extraction and water contamination in a 2012 report. In their recent analysis of shale and aquifers, however, they said: "In the United States, they didn't carry out a baseline survey before the industry took place."
"We now have a window of opportunity to collect data on methane before any industry goes ahead. If we see increases in methane in groundwater which may be attributed to shale gas, we'll be able to spot those."
Analysis confirms that, as was reported by Unearthed earlier this year, the 14th round of fracking licenses includes flood plains such as the Somerset levels that were hit badly by extreme weather last winter.
Urban jungle
It's not just Britain's natural environment that could be impacted by exploratory drilling and whatever comes next. The UK's urban centres have also been licensed, including every one of the 10 largest cities.
From London to Glasgow, shale reserves have been found under Britain's major metropolises. Though it stands to reason that the government will not pursue fracking in its cities, London in particular, but there have been indications that exploratory may go ahead.
Last year Mayor of London Boris Johnson said: "if reserves of shale can be exploited in London we should leave no stone unturned, or unfracked, in the cause of keeping the lights on."
Though city-dwellers would likely oppose such a move, energy companies are moving ever closer to city centres, with Northdown Energy holding a license to frack in the London suburb Croydon, and IGas pursuing shale on Merseyside, neighbouring both Liverpool and Manchester.
The north London council of Brent, which has been licensed in this 14th round,announced last year that it has banned fracking within its boundaries.