Energy Files: UK oil spills and carbon monoxide leaks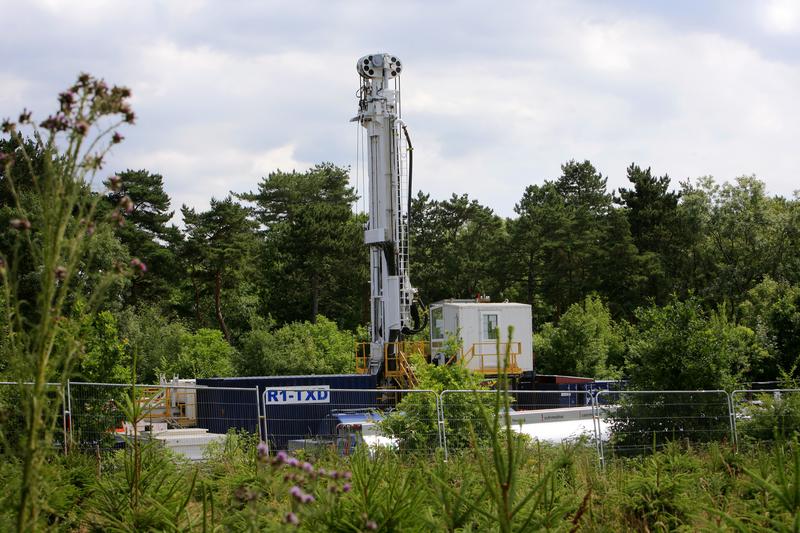 In the early hours of January 8th 2014, at the IGas drilling site in Singleton Forest, West Sussex, 10 litres of crude oil erupted from a faulty steel tube and was blown by the wind beyond the bund.
This incident, coupled with 2 oil spills and 20 carbon monoxide leaks in 2013 and early 2014 at Perenco's Wytch Farm oil field in Dorset have been disclosed by the Environment Agency via Freedom of Information.
In June of this year, Unearthed requested: "Shale gas related permits, company records and monitoring reports for companies and/or sites over the past 5 years with a focus on any accidental or uncontrollable release of substances."
A little over four months later, we were provided documents that detailed environmental incidents like the aforementioned oil spill — but only from those two sites.
It stands to reason that these locations were the only two that fit in the EA's interpretation of our "shale gas related" specification.
IGas' probable future-fracking site Singleton is currently exploring shale gaswhilst Perenco's Wytch Farm is already home to a form of fracking.
We've attached the information via DocumentCloud for anyone's perusal.


Here's a quick rundown of the incidents most worthy of note:
Wytch Farm, Dorset (Perenco UK Ltd)
04/12/2013
What happened? Oil leak contained on site
Size: 15m3 of crude oil, gas and water
Reason: Corrosion of a pipeline sacrificial spool piece
Wytch Farm, Dorset (Perenco UK Ltd)
09/03/2013
What happened? Oil leak, some of which travelled beyond the site
Size: 13.6m3 of crude oil and produced water
Reason: N/A
Description:"Crude oil leak, largely contained but large enough to be separated into 3 impact zones (heavily contaminated, minor impacted, precautionary measures taken)
Wytch Farm, Dorset (Perenco UK Ltd)
04/06/2013
What happened? Carbon monoxide exceeded 25mg/m3 limit
Size: 1092 mg/m3
Singleton Forest, West Sussex (IGas)
08/01/2014
What happened? "A very fine film of crude oil was blown by the wind beyond the process bund area"
Size: 10 litres
Reason: compression fitting of steel tubing failed