Drax: The UK's dirtiest power station gets hundreds of millions of pounds in green subsidies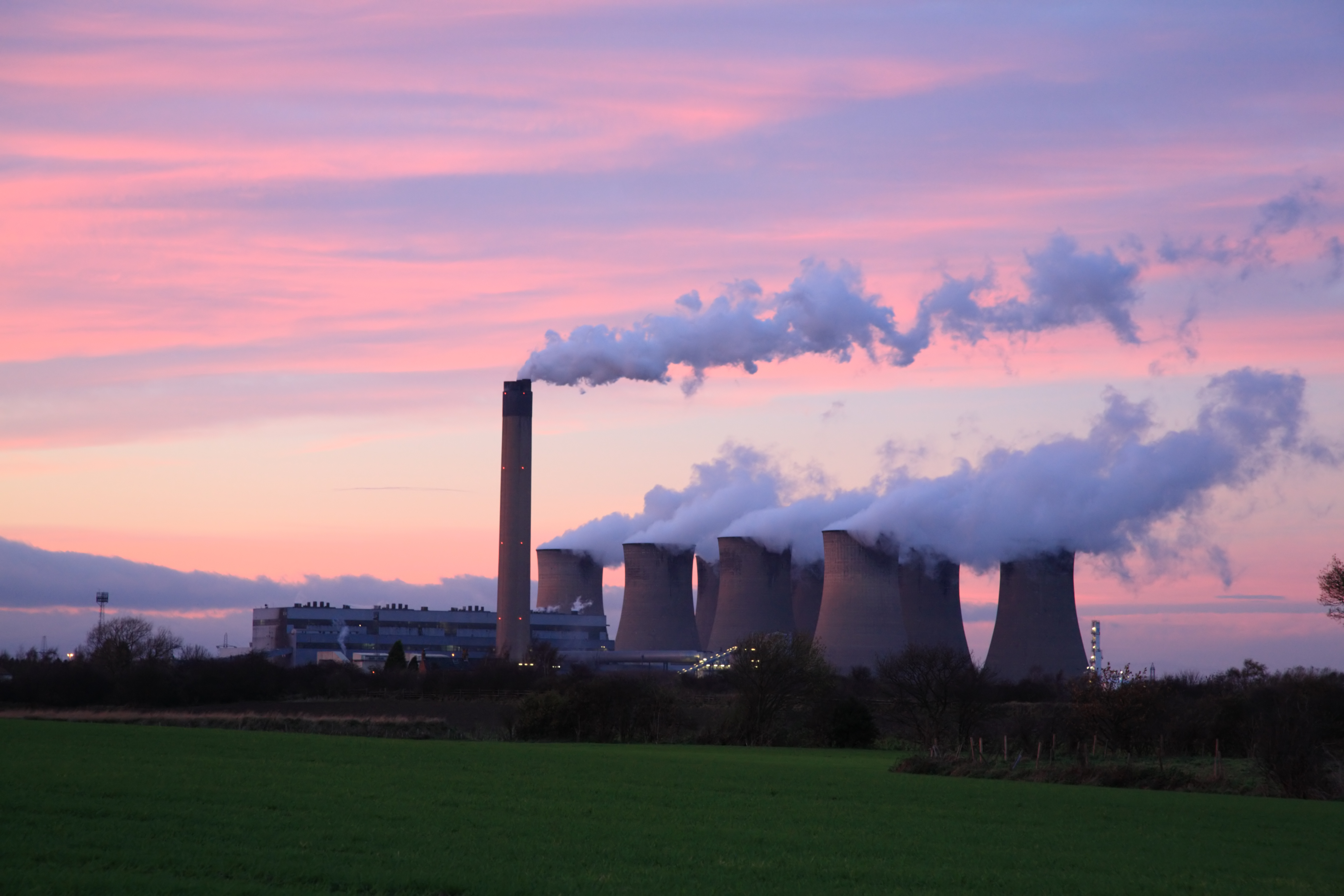 Update: In his July 2015 Budget, George Osborne scrapped the Climate Change Levy Exemption for renewables, including biomass. This means that Drax – along with some other renewable energy producers – has lost a lucrative revenue stream.
Where it had previously sold Levy Exemption Certificates to businesses for a premium, it no longer can. As a result, shares in Drax plummeted by nearly 25% after the Budget.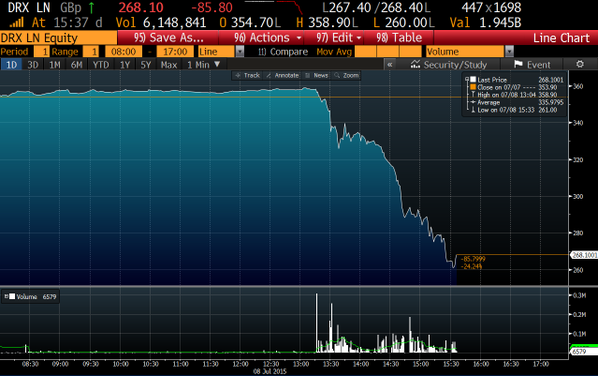 ---
The UK's largest coal-fired power station last year received an estimated £385 million in renewable energy subsidies, according to an analysis by advocacy group Biofuelwatch.
Drax, the super-sized energy facility in North Yorkshire, has in recent years become the world's biggest biomass power station, and its this side of the business for which it currently earns the alleged £1 million a day in green subsidies. It's also due to receive additional subsidies to keep burning coal.
Biofuelwatch's findings are supported by a separate investigation published this weekend by the Mail on Sunday which calculated that Drax was last year handed "at least" £340 million in billpayer money via renewable energy subsidies.
A spokesperson from Drax declined to disclose how much the company receives in subsidies, but said the coal and wood pellet burner was "Europe's single largest decarbonisation project".
The £385 million figure used by Biofuelwatch, calculated using the amount of biomass power Drax produced last year and the estimated value of its Renewables Obligation and Levy Exemption Certificates, is equivalent to 79% of the company's 2014 profits.
Plants or plant-based materials used as an energy source via combustion or conversion to biofuel.

Wood is the largest biomass material, with Drax power station using wood pellets largely sourced from the United States.

It is considered by the EU as 'zero carbon' at the point of burning (because trees can be replanted) and so qualifies for renewable energy subsidies.
As Drax's biomass capacity continues to increase, so could the size of the subsidies for which it is eligible. Two of the station's six units currently use biomass, and Drax is converting a third this year.
For these, the Mail on Sunday report claims, Drax will have received well over £1 billion in renewable energy subsidies by 2016, though the company correctly claims the precise figures are impossible to predict.
And by 2018, when it's due to run 50% on biomass, Drax may be entitled to an estimated £708 million in green subsidies, according to Biofuelwatch projections. This is due to the introduction of the Contract for Difference (CfD) subsidy for one of its units.
Capacity Market Payments – a direct subsidy for continued coal burning – in 2018/19 for two of Drax's remaining coal units could increase its subsidy income by a further £25.6 million. That's a could-be yearly total of £734.23 million.
According to last year's WWF report Europe's Dirty 30, which used emissions data from 2013, Drax is by the far the biggest emitting power plant in the UK, with nearly twice the CO2 count as next-worst offender Eggborough.
Since then, however, Drax has cut emissions by 18% — and that's largely down to their move to biomass. In any case, it's still the country's largest emitter by a long way.
There is also a fight over the climate merits of burning biomass.
According to a study from the Spatial Informatics Group, which used DECC's biomass model (BEAC), Drax's net emissions will be four times higher than the required standard of 285 kilogrammes of CO2 per 1MW/hr of power.
The Washington Post claims this is because pellets provided by US supplier Enviva come from hardwoods. Pellets imported to Europe must be proven to produce 60% less carbon pollution than coal, and Enviva insists their pellets do even better than that.
Drax disputes the study and says 122 kilogrammes of CO2 is emitted for each MW/hr of power from its biomass burning.