News: India announces its UN climate pledge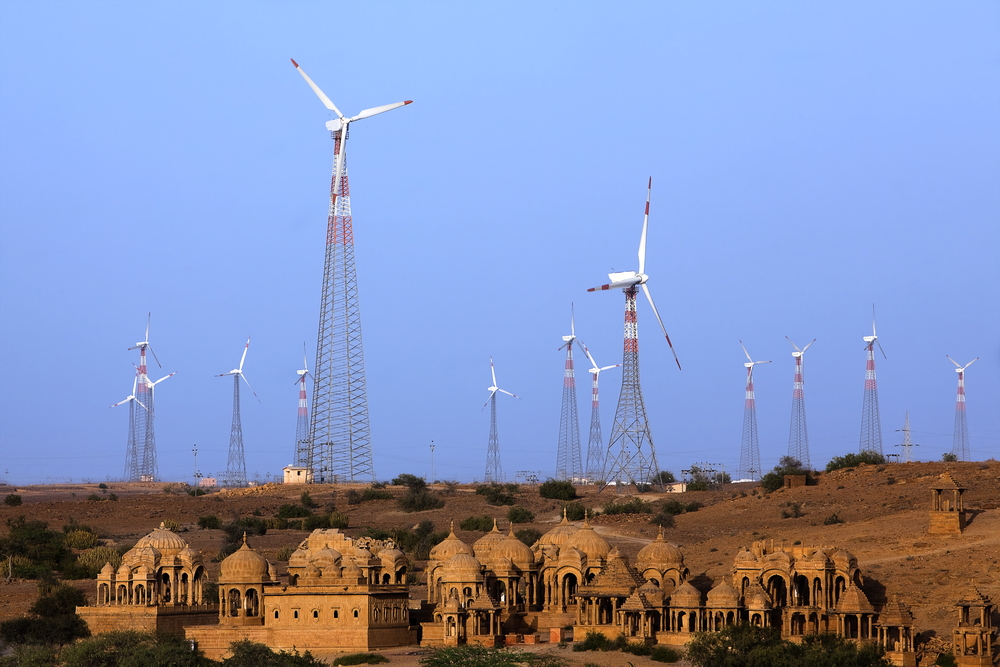 The Indian government has said it will cut the country's carbon intensity by up to 35% from 2005 levels by 2030.
In its 'Intended Nationally Determined Contribution' (INDC) for the UN climate conference at the end of the year, India also said it would get 40% of its energy from non-fossil fuels by end of next decade.
There was no pledge to cut net emissions.
The carbon intensity target was the centrepiece of India's 8-point plan, submitted at the proverbial last minute on the last possible day.
According to the submission, the eye-catching 40% non-fossil energy pledge, the foundations of which were laid earlier this year when Prime Minister Modi issued ambitious renewable energy targets for 2022, should be backed by the Green Climate Fund (GCF).
In keeping with Modi's bizarre 'yoga will help solve climate change' line, the country's first commitment was 'to put forward and further propagate a healthy and sustainable way of living based on transition and values of conservation and moderation'.
The government went on to say it will pursue a climate friendlier and cleaner 'path' than other countries have done at the same point in their economic development.
"Nations that are now striving to fulfil this 'right to grow' of their teeming millions cannot be made to feel guilty of their development agenda as they attempt to fulfil this legitimate aspiration."
They'll also plant lots of new trees to increase the country's carbon sink, and raise money for climate change adaptation and mitigation measures.
Almost done
With India's 38-page INDC submission, nearly every country has submitted its UN climate targets.
India was the final major emitter to declare its plans for 2030, with Brazil outlining their intentions earlier in the week.
The leaders of China and the US got the INDC ball rolling late last year when they struck a major deal to curb their carbon emissions.
The EU 28 pledged together early this year, and even Russia submitted its dubious offering before the deadline, so now the world waits on the word of a just a few remaining nations.
The top 15 emitters yet to submit a climate pledge: http://t.co/2xUeR0bxPf pic.twitter.com/dZW2mNRkVn

— Simon Evans (@DrSimEvans) October 1, 2015