COP21: What's going on with fossil fuels around the world?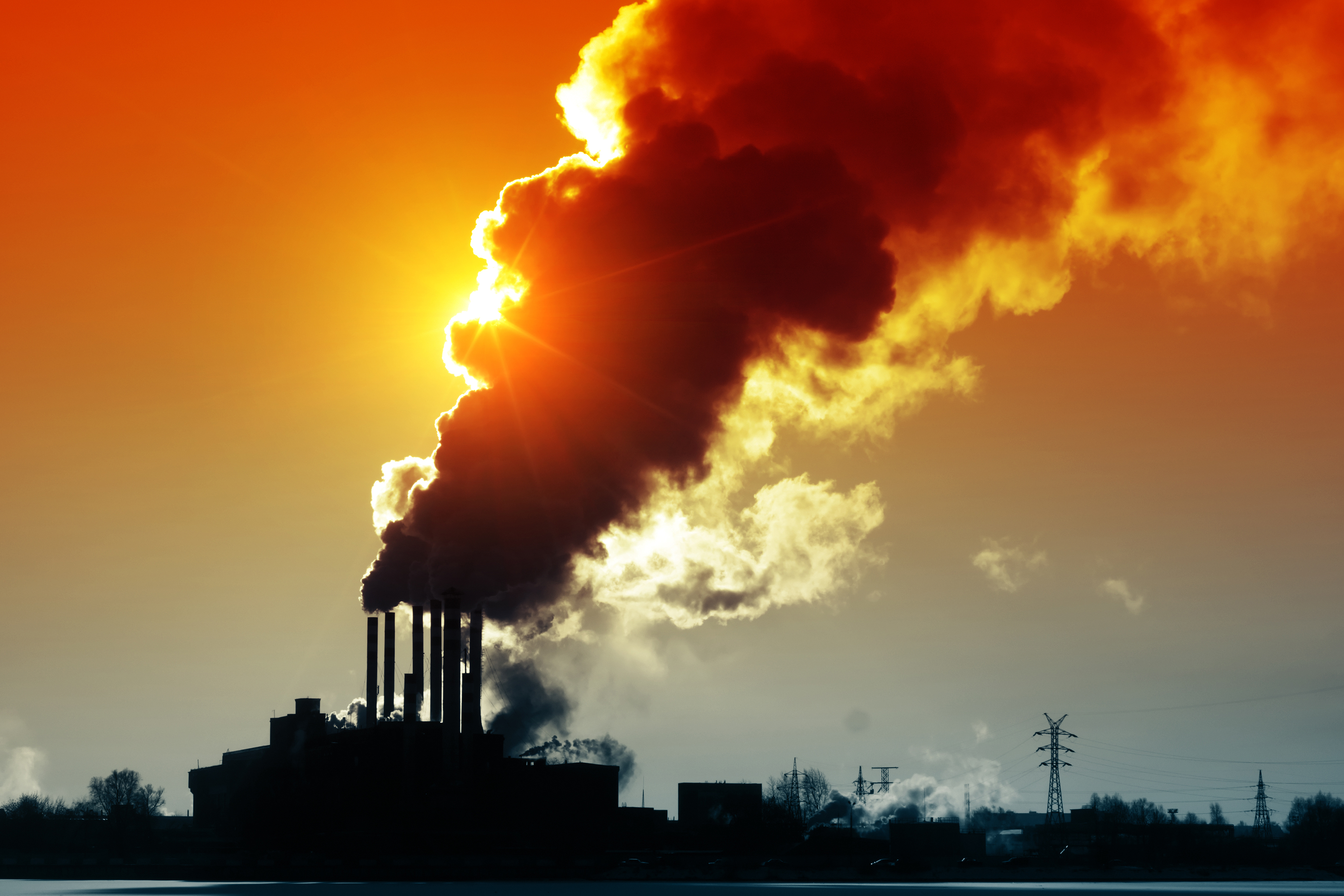 You might have heard that there's a global climate change conference happening in Paris right now.
Representatives from more than 190 countries are meeting to hash out a deal to curb carbon emissions in order to avoid the worst impacts of climate change.
And just where do those carbon emissions come from? Energy mostly, and fossil fuels especially.
Here's a roundup of what's happening on the fossil fuel front heading into the second week of COP:
Europe's coal curtain
Where coal is concerned 'phaseout' is the word of the week, with the UK government announcing late last month its intention to close every coal-fired power plant by 2025 — though there are terms & conditions.
The famously fossil fuelled Canadian province of Alberta followed suit a week later, outlining a plan to get off coal power by 2030.
There are murmurings of similar things happening the in the Netherlands, where MPs have forced the issue, and in Austria, mainly for financial reasons, and even in coal behemoth Germany.
It might seem that Europe is pulling in one direction on the whole coal power thing, but that's not exactly right — a bunch of countries further east are expanding and preserving their fossil fuel of choice.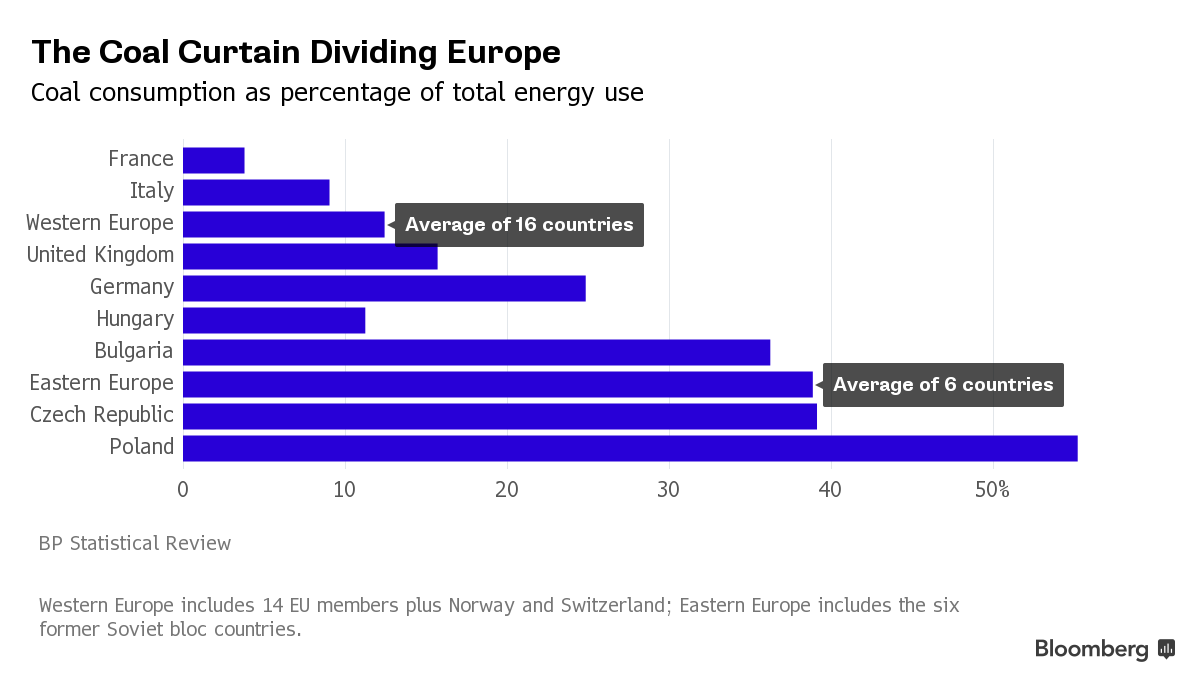 The government of the Czech Republic, for instance, recently overturned a 24-year-old environmental ban designed to protect villages from lignite mining so that CEZ AS could access 120 million tonnes of new fuel — and prolong its existence until 2055.
And Poland is taking extraordinary steps to prop up its deeply troubled coal mining sector.
"While western Europeans are accelerating the exit from coal, their eastern neighbours, particularly the Czech Republic and Poland, are taking steps to keep mines open for decades."
China's coal contradiction
Over in China, by far the biggest coal burner in the world, something of a contradiction is emerging: As consumption is falling and production flatlining, the country is continuing to approve new coal power plants that will just add to its existing overcapacity.
China's falling coal use, coupled with coal plant closures in the US, has driven global consumption down by a record amount this year, Unearthed analysis revealed last month.
That discovery came at a time when there was a lot of confusing news about China and its decades-long coal addiction, so our expert Lauri Myllyvirta wrote up an explainer of sorts.
Russia's oil economy
Should you live or even vacation outside of the energy bubble, you might have noticed there's a pretty complicated conflict situation developing in the Middle East.
The other week, after Turkey shot down a Russian fighter plane for supposedly breaching its airspace, President Putin pressed pause on all partnered projects, including the Turkish Stream gas pipeline — first conceived as an alternative to the South Stream pipeline scrapped due Russia's conflict with Ukraine.
Despite problems on the pipeline front, the Russian energy sector has reacted remarkably well to the oil price crisis, with state-run firms Rosneft, Lukoil and Gazprom massively outperforming their western counterparts.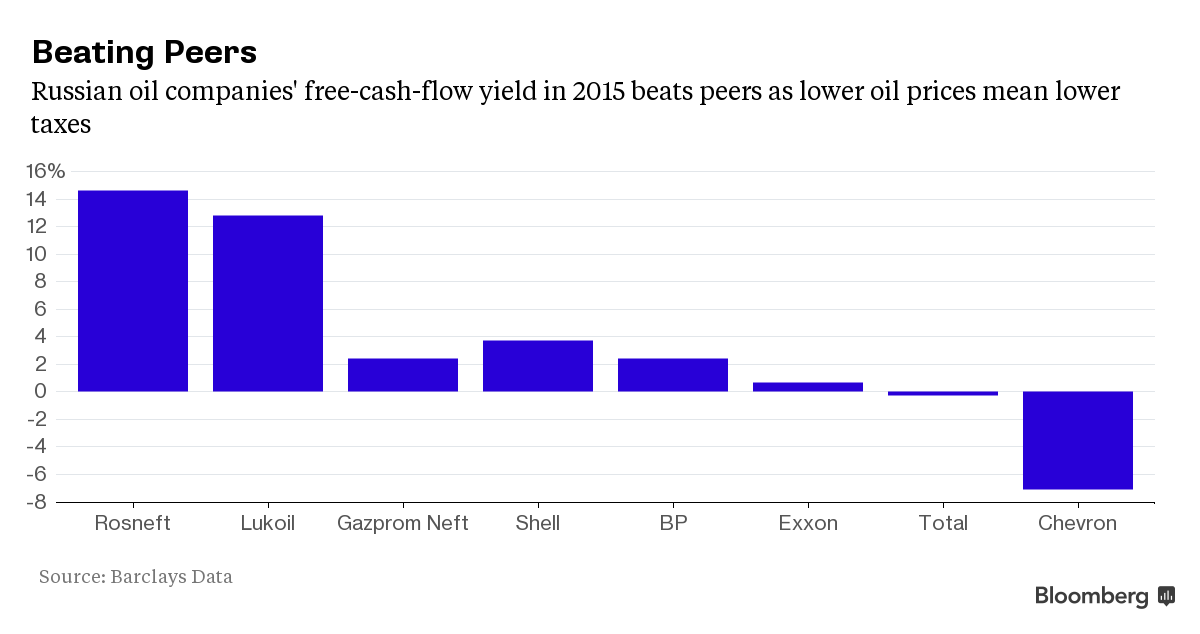 That said, if the oil price falls below $30 a barrel – and it has just fallen to new lows – then the Russian economy is set to go bust, according to a Bloomberg analysis.
Price and pipeline problems
The low oil price may not have yet crashed any national economies (although, Venezuela) but it has possibly done irreparable damage to ambitious and controversial oil exploration projects.
Shell, for instance, has bailed from both the Arctic and the Alberta oil sands.
Pipeline problems in the Alberta region — of which the Keystone rejection was a famous example — has placed a restrictive ceiling on oil production capacity.
Expense and other obstacles, however, haven't stopped Utah from embarking on America's first tar sands project.
Fracking too, more expensive than conventional extraction, is finding it hard in this cheap oil era — it's not economically viable in the UK and is even in trouble in the US, where the industry was forced to consolidate in the aftermath of the crash.
In spite of this, TransCanada is going gung-ho for a super shale pipeline to make up for its thwarted Keystone ambitions.
And though pipelines are safer way to transport oil than truck or train, perhaps the year's biggest spill came from a burst tube that sent more than 100,000 barrels of crude pouring off the California coastline.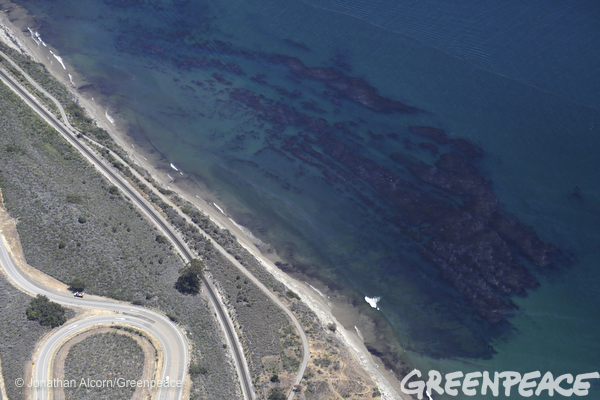 The new oil frontier
OPEC, the group of oil producing nations, is perhaps in even more dire straits, with Saudi Arabia's 'keep-on-pumping' strategy threatening to blow up the cartel and its very own economy.
Iran's return to the global oil scene and Indonesia's return to OPEC are just further complicating matters for a price crisis now expected to span decades — though no one knows for sure.
It may look pretty bad for oil right now, but Shell is banking on the deepwater oil fields near Brazil as the next big fossil fuel frontier.
The rise of gas
Shell launched a takeover of BG Group, the oil but mainly gas company holding most of the Brazil licenses, earlier this year and almost immediately went on a major acquisition spree — picking up gas fields and gas plants around the world.
And while we're in Brazil, let's check in on Petrobras, the UK backed oil firm mired in a corruption crisis.
Well according to developments today Brazilian Prime Minister Dilma Rousseff is facing possible impeachment over her ties to the company.
Well that's about as detailed a picture as I can provide — for now.