Fat Cat Wednesday: How much do Big Oil bosses get paid?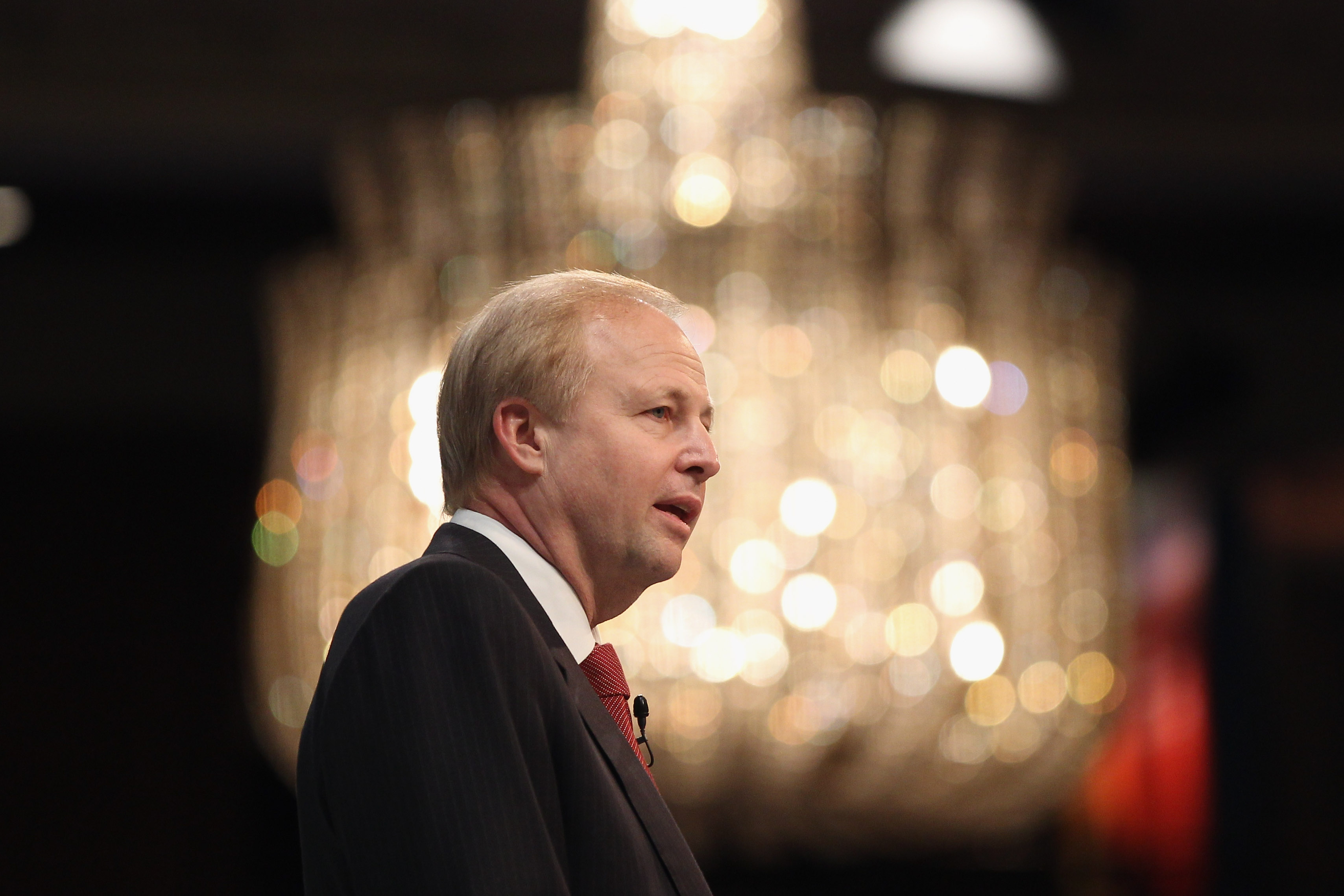 The boss of oil giant BP gets paid more in a day than the average British worker gets in a year, according to new statistics from the High Pay Centre.
Bob Dudley, whose nearly £14 million pay packet triggered a (non-binding) shareholder revolt last year, received more than £100,000 by 'Fat Cat Wednesday' — the day on which the average top exec's pay exceeds that of the average Briton's annual salary.
As the sixth best paid CEO in the country, Dudley's daily pay of £54,000 far outstrips the £28,000 taken home by the average British worker over the course of a year.
The BP boss is far more flush with cash than most of his peers, with Shell CEO Ben Van Beurden *only* earning £4.2m a year.
The chief executive of Centrica – which owns British Gas – received £3m in his first year.
It's a bit unfair to compare US remuneration to the High Pay Centre's UK-centric study, but let's check in on Exxon boss Rex Tillerson, who's in line for a top job in the Trump administration.
Exxon Rex's $24m dwarfs even Dudley's pay packet, though that will be reduced to $200,000 if he ends up on a government salary.
According to the FT, Exxon Rex is due to receive a $180m payout from the oil firm if he is confirmed as Secretary of State.
Mini-climate fund
This comes just a few months after Dudley, Van Beurden and a clutch of other Big Oil bosses (but not Exxon Rex) hyped a joint fund to tackle climate change.
As Unearthed reported at the time, the fund turned out to be some pretty pitiful spin.
Each oil company would only invest £8m per year over ten years. Or $1bn dollars — as the press release prefers to put it.
We put that amount in context:
1) It's just over half what BP pays its chief executive, Bob Dudley
2) It's 15% of what Shell paid its accountants PWC to draw up last years accounts.
3) It's 0.004% of Shell's annual turnover.
4) The fund (over its entire 10 years) will be worth less than a quarter of what Tesla is paying to build its gigafactory
Calculation for Bob Dudley's daily salary = 13.8 million / 252, number of working days in 2017