What has President Trump done to the environment so far?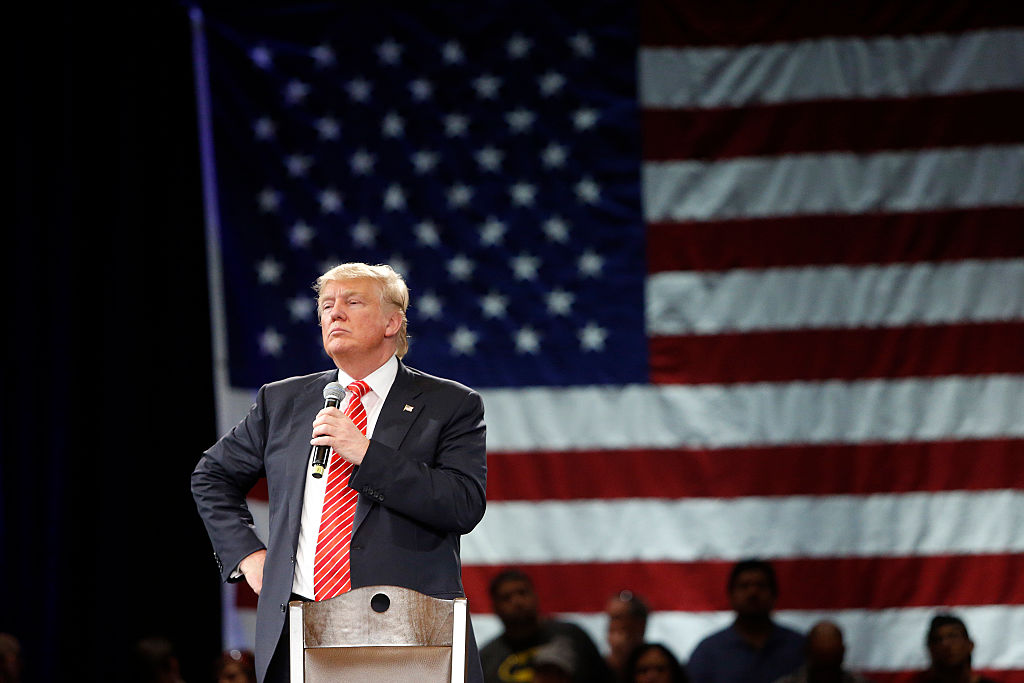 "Environmentalism is out of control."
That's Donald Trump, speaking at a press conference with auto industry CEOs in his first week as US President.
As he spoke, reports emerged that he was preparing to sign executive orders to revive the controversial Dakota Access and Keystone XL oil pipelines.
It was just the beginning.
Want stories like this in your inbox once a week? Sign up here
It's hard to keep up with what's actually happening in Washington these days.
We're a month into the Trump administration, and he's already signed a raft of executive orders, set off a series of diplomatic fires, and made all sorts of promises with typical bluster.
Energy and the environment has featured prominently in the President's plans, so let's cut through the noise and get to the truth.
What has he done?
Pipelines
The Dakota Access Pipeline was the subject of enormous protests throughout 2016 as it emerged that it would end up violating Indigenous land rights.
The project, already mostly done when Trump came into office, was the focus of one of the first executive orders he signed.
The order, however, didn't really do anything. It just said the Army should hurry up with the review Obama ordered.
As was expected, construction on the pipeline was restarted within weeks.
Which UK banks have backed the company building the pipeline?
On Keystone XL, the executive order was similarly symbolic.
TransCanada, the Canadian company behind the proposed pipeline, which would carry oil from the dirty Alberta tar sands to the heart of America, already had their application rejected.
So Trump essentially invited them to reapply, which they were already planning on doing.
Also he wants it to be built with US steel, which was unexpected but oddly fitting.
But there are more pipelines than the two everyone's heard of, and in a bizarre twist it looks like Trump may have accidentally delayed any new pipelines by up to a year.
According to the Washington Post, by replacing the head of the energy regulator FERC the government has frozen the approval process in its tracks.
There's not enough people on the quorum to make any decisions, and there won't be for a few months — at which point seasonal issues may emerge.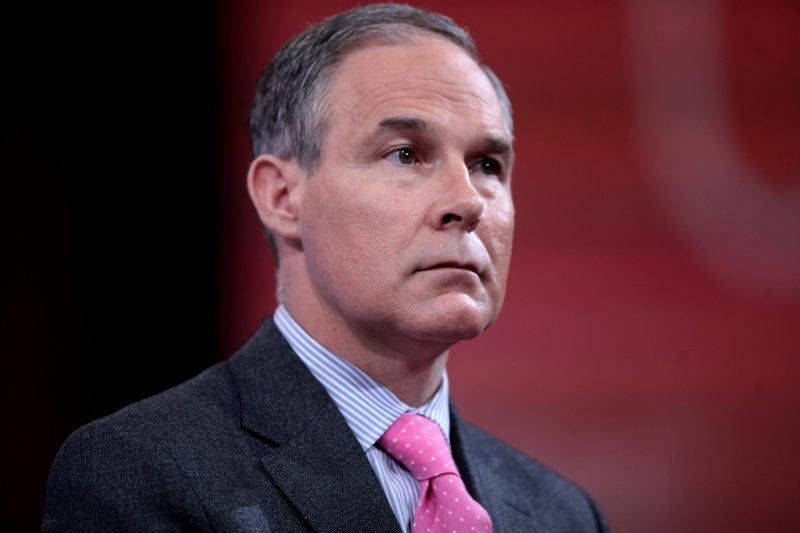 Agencies
Sure there was the administration's Twitter war with America's National Parks and, yes, there was a censorship row over at the Department of Agriculture.
But really the be-all end-all has been the battle at the Environmental Protection Agency, where climate change denier Scott Pruitt has just become administrator.
Leaked emails chronicle the mess at the EPA, with fear and anxiety permeating throughout the Agency.
Some of that is due to a still-ongoing conflict over the gagging of climate data, but the arrival of longtime energy-of-the-EPA Pruitt truly set crisis in motion.
But it does appear best to ignore Myron Ebell, who lead the transition team for the EPA, and came to Europe touting his closeness to the administration without having ever having actually met the President.
What happened when Myron Ebell came to London?
Meanwhile Trump's quixotic executive order that every new regulation must be countered by scrapping two existing ones also poses an interesting problem.
Appointees
On this front Trump has enjoyed much success.
We've already touched on Pruitt, who gave a big interview to the Wall Street Journal following his confirmation last week.
The Clean Power Plan – also known as how the US meets its Paris climate agreement goal – is first on the chopping block, he said.
I'm dedicated to working w/stakeholders – industry, farmers, ranchers, business owners – on traditional values of environmental stewardship.

— Administrator Pruitt (@EPAScottPruitt) February 17, 2017
Trump's pick for Secretary of State – former Exxon CEO Rex Tillerson – is also now in the job, and looks likely to support the President's intention to lift sanctions on Russia.
Read how Exxon intends on drilling in the Arctic once Russia sanctions are lifted
Congress
Away from Trump's eye, congressional Republicans are passing a series of controversial environmental bills.
One day after Tillerson's approval, House is gutting an anti-corruption rule requiring oil companies to disclose payments to foreign govts!

— Senator Tim Kaine (@timkaine) February 2, 2017
They've reversed an Obama-era rule to protect streams from the effects of coal mining; repealed regulation limiting methane emissions from oil and gas production; and undone a law that required fossil fuel companies to disclose payments to foreign governments.
But they backed off a bill to sell off lots of public land, so at least there's that.
Updated on 20/02/17