How much coal are we burning – and will we keep burning it?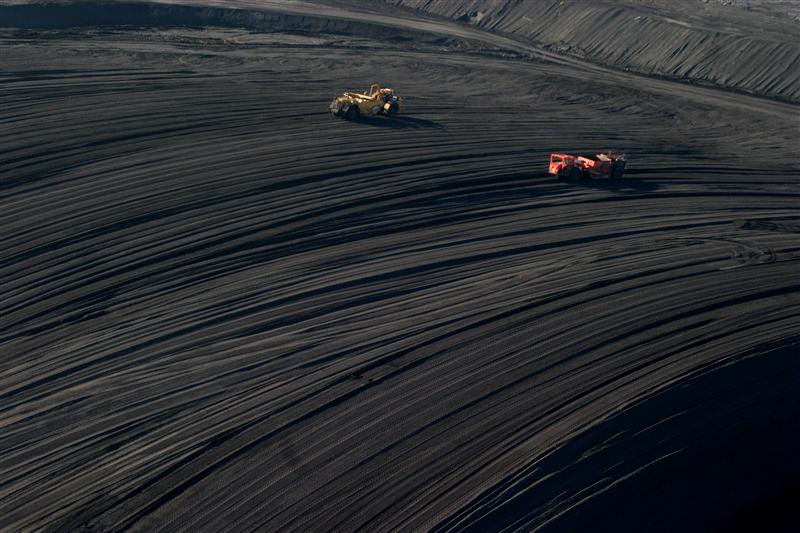 Didcot is one of many coal plants due to close in the UK 
Coal occupies little space in the UK's energy debate yet at the beginning of 2012 there were  still 19 power stations (28.6GW installed capacity) burning coal in the UK. Running through 2011 they had provided 103.7 TWh of electricity, around 30% of our use that year.
This involved shoveling 41.9 Mt of coal into these power stations, over three quarters of which was imported. If all the 32.5 Mt of imported coal had been the relatively cheap US stuff, going for around £90 a ton in 2011 market. Based on historical data from the US Energy Information Agency (EIA) this would still have cost in excess of £1.9bn – plus delivery (at a 2011 exchange rate). I can think of a few better uses for that money.
But will this continue?
The Emissions Performance Standards (EPS) in the Energy Bill should prevent new build. The limit on CO2 of 450 g/kWh will stop any coal fired power stations being built without Carbon Capture and Storage (CCS) (new plants have managed to cut from 900-1000 g/kWh all the way to maybe just below 700 g/kWh), but where does that leave old coal?
Well, six of these power stations have opted out of EU directives on acid rain which mean they can run for a maximum of 20,000 hours and must close by 2015. This was part of the Large Combustion Plant Directive (LCPD), which meant a power station either had to opt-in and clean up its emissions, such as those of SOx and NOx, or close down.
For the 13 remaining power stations that opted in there are two schemes; the Emission Limit Values (ELV) based on concentrations of emitted nasties, or the National Emissions Reduction Plan (NERP) based on an allowed mass to be emitted per year.
The 6 power stations set to close by 2015 have a total capacity of 8.7 GW, which will still leave 20GW of old coal on the system.
So what happened in 2012? Well, a whole load of coal got burnt. Partly because our American cousins were flogging cheap coal – domestic coal over there being displaced partially by the shale gas they don't have the infrastructure to exportand by renewables coming online.
The other driver of our coal use was our energy companies trying to rinse as many hours they can out of their coal plants before (a) they run out of hours and (b) before the UK's carbon floor price comes in.
The famous Kingsnorth has already shut for good, it burnt through its remaining hours and went offline. Also, Tilbury converted from coal to biomass and then got set alight, but still has limited hours of run-time left. Some of the other opted-in plants are considering converting to biomass, most notably Drax.
Didcot A looks to be the next power station to close, followed by Cockenzie if it ever fires up again to use its remaining hours. Tilbury would come after, probably burning out next winter. Ferrybridge could last two years at its present rate of use. Ironbridge hasn't fired up for a while, so could last to 2015 – but only because it is presumably not cost effective to run.
So what does the future hold for the 20 GW of old coal that isn't opted out?
Well, there are two issues to be considered, and the possibility that the left hand and right hand are not aware of each other.
As of 2016 the LCPD is being replaced by even tougher limits on air pollution in the Industrial Emissions Directive (IED), which are roughly half the LCPD levels. Again the power stations can either close or opt-in, though there is a third way – a mechanism called the Transitional National Plan (TNP) that allows gradual compliance to 2020.
We are still waiting for DEFRA to publish its plan for meeting the requirements of the IED, and so far all the power stations look to be keeping their options open. This could mean all 20 GW of old coal preparing to opt-in again, though what the technology requirements are is not clear yet.
Even if it cuts its NOx and SOx emissions old coal is something of an antique embarrassment producing toxic slag and, of course, carbon dioxide. If old coal sticks around it will bust our carbon budget, cut into the investment in new build of renewables, and leave us importing ever increasing amounts of coal.
That's £2bn a year of imports arguably better spent investing in infrastructure and insulation. Unless perhaps they want to pay for our flood defences and crop failures. These zombie coal power stations are incompatible with the urgency of our commitment to decarbonise our power supply. In climate terms a paint job and installing some air scrubbers is just rearranging deck chairs on the Titanic.
| | | | | |
| --- | --- | --- | --- | --- |
| Power Station | Owned by | Fuel | Capacity(MW) | Notes |
| Kingsnorth | E.On UK | Coal/Oil | 1940 | Now closed. |
| Ironbridge | E.On UK | Coal | 940 | To close by 2015. |
| Didcot A | RWE Npower Plc | Coal/Gas | 1958 | Probably close in 3-6 months |
| Cockenzie | Scottish Power | Coal | 1152 | Around 1000 hours run-time left, to close this year |
| Ferrybridge C | Scottish & Southern Energy plc | Coal/Biomass | 1960 | To close by 2015, could run for a couple of winters |
| Tilbury | RWE Npower Plc | Biomass | 750 | Converted to biomass. Could close by the end of the year. |
| Drax | Drax Power Ltd | Coal | 3870 | May convert to biomass. |
| Cottam | EDF Energy | Coal | 2008 | |
| Ratcliffe | E.On UK | Coal | 1960 | |
| Rugeley | International Power / Mitsui | Coal | 1006 | |
| Aberthaw B | RWE Npower Plc | Coal | 1586 | |
| West Burton | EDF Energy | Coal | 2012 | |
| Eggborough | Eggborough Power Ltd | Coal | 1960 | |
| Fiddler's Ferry | Scottish & Southern Energy plc | Coal/Biomass | 1961 | |
| Uskmouth | Scottish & Southern Energy plc | Coal/Biomass | 363 | |
| Longannet | Scottish Power | Coal | 2304 | |
| Kilroot | AES | Coal/Oil | 520 | |
| Slough | Scottish & Southern Energy plc | Coal/Biomass | 61 | |
| Wilton Power Station | Sembcorp Utilities (UK) Ltd | Coal/Oil/Gas | 280 | |