Map: Health impact of China's coal plants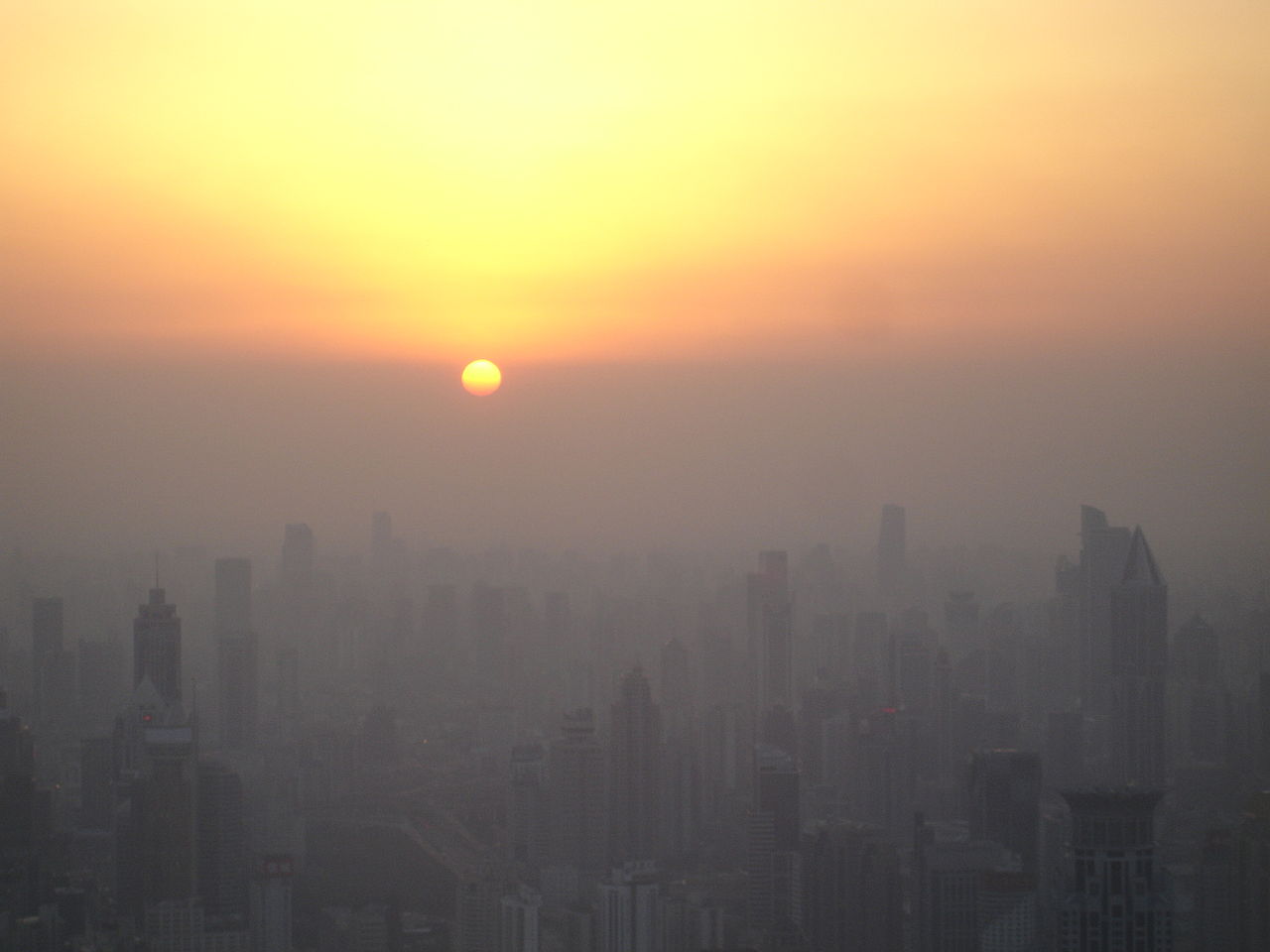 The level of emissions from coal plants in China in 2011 could have contributed to an estimated quarter of a million premature deaths that year, according to an analysis commissioned by Greenpeace.
The news comes as Shanghai recorded off the chart air pollution levels in the past week forcing the city into a partial shutdown with schoolchildren forced to stay indoors.
See more of our China series
The some 257,000 premature deaths – which theoretically could have been avoided if there was no air pollution – were calculated using modeling techniques based on the links between air pollution and risk of illness or death.
An analysis by the World Health Organisation (WHO) suggests air pollution can affect respiratory and cardiovascular health, contribute to lung cancer, and increase mortality rates.
The models created a picture of pollutant concentrations – using coal plant emissions estimates (taken from the plants' capacity, efficiency and operating hours) and meteorological data – which were then used to assess their effects on health.
We mapped the impact of the coal plant emissions on estimated premature deaths, below (click here for a full-screen version).
Each bubble stands for a coal plant, of which China has more than 2,300 in operation.
The size of the bubble relates to the health impacts that – the analysis suggests – could be caused by illnesses brought on by the chemicals and particles emitted as a result of coal combustion in 2011.
Zoom in to see the locations of the individual plants and click on a bubble to get information on the tonnes per annum of SO2, NOx and PM2.5 emitted.
Each bubble is semi-transparent and the darker areas are where the bubbles have layered up because there is another plant – or several – nearby. The map shows the regional concentration of health impacts (indicated by premature deaths) from coal plant emissions.
According to a breakdown of the figures, the most severe health risks caused by coal power plants are in: Henan province, with an estimated 31,400 premature deaths; Shandong province with 29,800 premature deaths; Inner Mongolia with 27,400 premature deaths; Shanxi province with 26,100 premature deaths; and Jiangsu province with 24,200 premature deaths.
Fossil fuel combustion takes its toll
As well as estimating premature deaths, the analysis revealed a litany of other repercussions for the health of China's citizens from the emissions of its coal-fired plants in 2011, including: some 320,000 children and 61,000 adults suffering from asthma; some 36,000 babies born with low weight; some 340,000 hospital admissions and 2 million doctor visits; and some 141 million days of sick leave.
The WHO's Global Burden of Disease report estimated that 1.2 million people died prematurely in China in 2010 due to air pollution as a whole – which includes emissions from industry and transport as well as the coal power sector.
Research published in the Proceedings of the National Academy of Sciences (PNAS) in July found that air pollution has caused the loss of more than 2.5 billion years of life expectancy in China – shaving 5.5 years off the average life expectancy
The Greenpeace study – undertaken by an independent US researcher, Andrew Gray –  also considered coal-fired plants that are in the pipeline. If the 570 proposed coal plants are built they could cause 32,000 premature deaths a year, the analysis projected.
China is building coal plants at a rapid rate and depends on coal as its primary source of energy – at almost 80%  – half of which is burned by the power sector. China's Big Five state-owned power firms (Huaneng, Guodian, Huadian, Datang and China Power Investment) account for about half of China's capacity.
Air pollution plans cap coal use
In September, China announced its long-awaited national Airborne Pollution Action Plan [Chinese], which aims to reduce air pollution in the Beijing-Tianjin-Hebei region by 25%; and China's two main coal import ports: the Yangtze River Delta by 20% and the Pearl River Delta by 15%.
The plan has been accompanied by several provincial air pollution or coal use caps, including in Heibei, Tianjin, Beijing, Shandong, Shanxi, Inner Mongolia, Shanghai, Jiangsu, and Pearl River Delta.
China has also recently launched localised carbon trading schemes to regulate surging emissions from power producers and industry, including ones in the cities of Beijing, Shenzen and Shanghai – the one set to launch on 16 December in the province of Guandong will be second-largest after the EU's carbon trading market.