Report: Why closing the UK's coal plants could save thousands of lives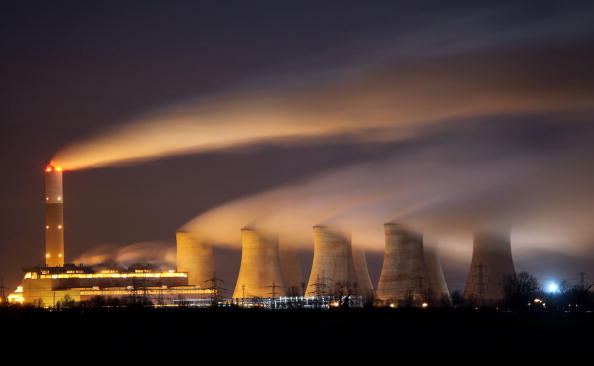 Phasing out Britain's polluting coal plants by the early 2020s will prevent thousands of premature deaths and save billions to the UK economy in the decade to 2030, according to a new study.
The research comes as the UK government announces a phase-out of coal over the next decade – the first major global economy to do so.
The research carried out by Greenpeace analysts is the first to use computer modelling to track the dispersion of fumes from the UK's coal plants in order to calculate both current and future health impacts from exposure to dangerous pollutants.
The study estimates air pollution from the 10 coal plants currently in operation in the UK is responsible for 1,440 premature deaths. It's also triggering 79,000 asthma attacks and causing lung problems in nearly half a million children a year.
Many of the deaths are linked to micro-particulates emitted by coal plants, referred to as PM 2.5 (see map below).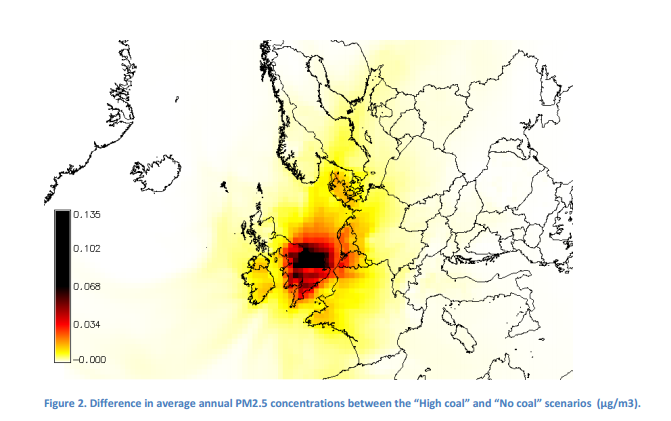 Assuming a number of plants close due to EU air pollution rules closing the remainder by 2025 – as the government now proposes – could save up to 2700 avoidable deaths from illnesses linked to air pollution.
The report also found the reduced pollution could save billions in health costs and avoid lung problems for over a million children and adults.
Alongside carbon dioxide coal power stations emit a number of dangerous pollutants which can have serious impacts on human health. The researchers focused on two of them, particulate matter and nitrogen dioxide.

The analysis takes into account that several of Britain's coal plants are expected to be closing over the next few years, whilst others will be forced to retrofit pollution filters, as a result of new air quality rules.
Multiple breakdowns at some of Britain's coal plants were blamed for causing a brief power crunch earlier in the month, sparking concerns about the country's dependence on ageing coal-fired power stations.