Data: India's air pollution is now more deadly than China's
New figures show 2015 was the worst year on record for air pollution deaths in India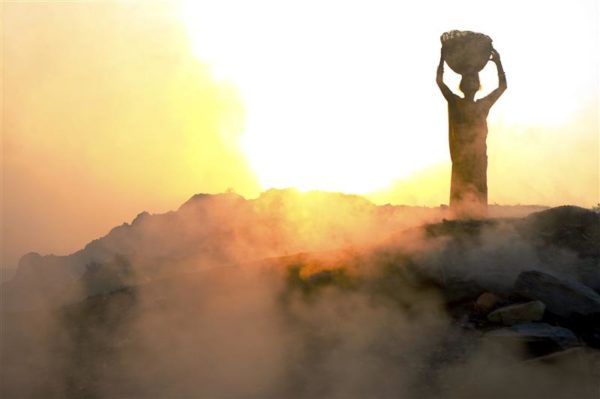 Air pollution is causing more deaths in India than in China, according to new research.
On average there were 3,283 premature deaths per day in India in 2015 as a result of particulate matter and ozone pollution, compared to 3,233 in China.
The statistics released by the Global Burden of Disease (GBD) project at the University of Washington, represent the first time that mortality figures for outdoor air pollution in India have been shown to exceed those in China.
Although research recently published by the World Health Organisationsuggest deaths in India are significantly lower than in China, the figures used were recorded in 2012 and do not include ozone pollution.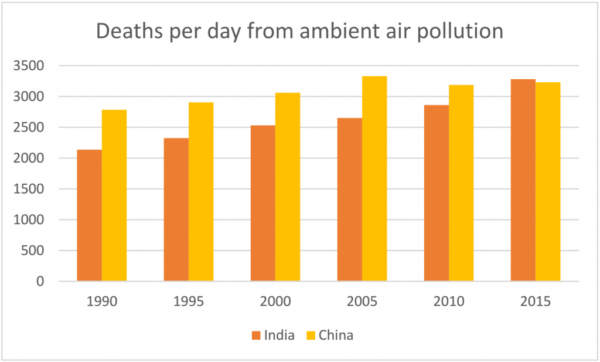 Data for the GBD project was collected from more than 770 publicly available sources such as surveys and census data and analysed by 2000 collaborators in 125 countries.
While in India it shows numbers have risen by 24% over the past decade, making 2015 the worst year on record, in China deaths have stabilised, with a 3% drop from 2005.
The total number of deaths in India in 2015 was more than four times greater than numbers recorded for the whole of the European Union.
Deaths from air pollution are linked to the exacerbation of respiratory and cardiac illnesses, as well as strokes, asthma and cancer.
Action
The Chinese government has taken action to tackle the crisis, adopting new standards for thermal power plants in 2012 and prioritising new air quality standards in its 2016 five year economic plan.
These efforts seem to have had some effect, with new research showing that air-borne carcinogens have fallen dramatically in Beijing.
But Delhi is currently recovering from one of the worst air pollution episodes in its history, in which schools were shut across the capital, a coal plant was closed and all construction was halted.
And the problem persists across the country, which lays claim to half of the world's 20 most polluted cities.
While a scheme to discourage driving has been adopted in Delhi and prime minister Narendra Modi has launched an air quality index to monitor pollutants, campaigners have criticised the government for failing to take national action to prevent deaths, especially those related to coal plants.