50 European coal plants could have worse health impacts than the Italian plant closed as part of a manslaughter investigation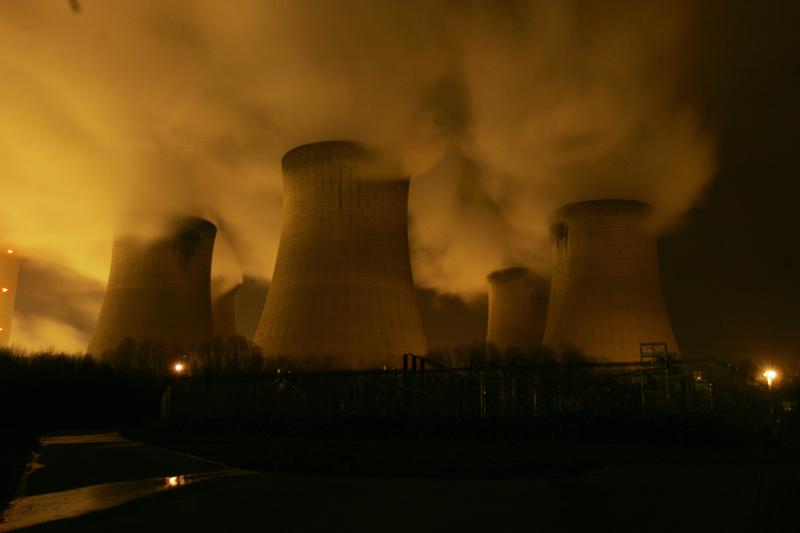 Emissions from more than 50 coal plants across Europe could have caused greater health impacts than a power station in Italy closed this week as part of a manslaughter investigation – according an analysis of 2010 EU-wide data. 
The Italian plant was shut amidst accusations from a prosecutor that its management had allowed emissions which violated its environmental permit and contributed to deaths in the region. The operators of the plant say an study into its emissions was 'biased'.
Analysis of the 2010 data from the University of Stuttgart suggests plants in the UK, France, Germany, Bulgaria, Poland, Romania, Slovakia, Czech Republic and Greece could have put out comparable or greater levels of harmful pollutants into the atmosphere.
The Italian case could lead to further investigations across Europe into the health impacts of often ageing coal infrastructure and adherence to EU environmental legislation. However, there is currently no evidence that these plants have violated emissions standards.
Although Italy's justice system is known for being aggressive on cases of corporate manslaughter, James Thornton, Client Earth chief executive said the judge's decision was important and should be persuasive in courts throughout the EU.
"Investors, governments and judiciaries across Europe will certainly be taking note," he added.
Going back to basics, what's do we know about the Italian plant?
Tirreno Power, which is 50%-owned by France's GDF Suez, turned off its two 330MW coal-fired units at its Vado Ligure plant in Savona province, Northern Italy after it was served a seizure order by the Italian authorities on 11 March.
The judge ordered the shutdown as an interim measure after finding in favor of prosecutors in the case.
The public prosecutor's office has been investigating the plant's management. Giovanni Gosio, who resigned recently as Tirreno Power's managing director, Pasquale D'Elia, the plant's director, and a third unidentified person could be facing charges of causing an environmental disaster, violations of the plant's environmental permit and manslaughter.
This came after the Francantonio Granero, Savona's chief prosecutor accused the plant of being responsible for killing 400 people from 2000 to 2007 through its emissions causing air pollution.
Citing a modeling study on the topic, he added it also caused between 1,700 and 2,000 hospitalizations among adults for respiratory and cardiovascular disease and 450 hospitalizations among children for respiratory disease and asthma attacks between 2005 and 2012.
The environmental aspect of the case is based on a biomonitoring study required as a part of the plant's environmental permit, which found very high concentrations of mercury, cadmium, zinc and copper in lichens in the area were heavily affected by the power plant.
Andrea Carta, a Greenpeace EU lawyer said: "On the basis of the inquiry carried out by the prosecutors, the judge recognised that there was sufficient evidence to grant a interim order: Firstly, that the plant was operating in violation of statutory health and environmental rules and secondly, that there could be a causal link between the emissions and deaths and illnesses in the region."
Tirreno Power said in a statement that its lawyers are examining the seizure order and that it intends to continue to operate in full compliance with the law, and does business in a responsible way.
A spokesman for the company told Reuters the ruling [which is technically actually an interim measure] seemed to be related to a violation of environmental requirements, and the firm previously called the study on the plant's health effects "biased".
The plant's 800MW gas unit continues to operate.
Does Vado Ligure set a precedent for legal cases across the EU?
The Vado Ligure cola units shutdown, though unlikely to set a legal precedent outside the Italian legal system, is important and could have wider ramifications in the EU.
Client Earth's Thornton said: "It's encouraging that the Italian prosecutor brought this case relying on evidence that the power plant caused 400 deaths, as well as thousands of cases of heart and lung disease. Adequately proving causation has proven a significant barrier to taking cases against coal power in other member states."
Furthermore, the case could be replicated by other EU member states where emissions standards are breached, according to Greenpeace's Carta. This is because the provisions that were violated were based on the Industrial Emissions Directive, he said. It states (article 8) that where the breach of permit conditions poses an immediate danger to human health or threatens to cause an immediate significant adverse effect upon the environment, the operation of a combustion plant shall be suspended – though it could be reopened if compli­ance is restored.
"The decision of the Italian Court was adopted in compliance with the IED and we can assume than any national judge is empowered to take the same measure if required," Carta added.
What about these 50 other plants with higher health impacts than Vado Liguere?
It's 53, actually. Vado Ligure comes 54th in a league table of Europe's coal plants sorted by 'life years lost', which was modeled on emissions of NOx, SOx emissions and fine particulate matter.
The analysis comes from a joint 2013 study by the University of Stuttgart andGreenpeace, and is based on 2010 data. It found coal coal plants in Europecould have contributed towards 22,000 premature deaths in 2010.
[Caveat: It's the most recent dataset on health impacts from coal plants in Europe available, but some may have since ceased operation, while others may have added units. But the study used in the Vado Liguere prosecutor's case also looked at historic emissions.]
In the top ten list of coal plants alone (see below), three plants were in Poland, while the UK, Romania, and Bulgaria had two each and one was in Slovakia.
In the UK, Drax is beginning to reduce its emissions by partially converting to biomass in December 2013, while Longannet co-fires biomass since 2010 but plans to install nascant CCS technology on its units were scrapped in 2011
Coming back to plants that had bigger impacts than Vado Ligure, check out the countries with the biggest numbers of coal-firing plants in the chart at the top of the story.
Somewhat unsurprisingly for a country that gets almost 90% of its electricity from burning coal, Poland tops the list. Germany, Romania, Bulgaria and the UK make up the rest of the top five. See the below map to get an idea of the coal plant health impacts across Europe (2010 data).
Energy firms involved include: CEZ, E.ON, Enel, RWE and Vattenfall.
But included in the list for the UK is Scottish Power's Cockenzie, which closed last year. The rest of the UK's plants listed are still operational, and include EDF Cottam, E.ON Ratcliffe, RWE Aberthaw, and Fiddler's Ferry, as well as Drax and Longannet.

What happens next in the Vado Ligure case?
The coal units could be restarted if the plant operator, Tirreno Power, retrofits the power plant with emission controls that are in line with best available technology.  Station retrofits like this take years and are expensive.
The prosecutor's investigations are ongoing and it isn't certain that Tireno Power management will be charged. According to energy analysts from Greenpeace Italy, there will probably be two resulting legal cases, one for causing an environmental disaster and another for manslaughter.
It's unclear who will be on the complete list of those who will be charged or whether this will expand, and not all the documents on which the court decision was based are public.
So it's difficult to predict the outcome of either case. However, prison sentences and damages could be on the cards if Stephen Schmidheiny's case is anything to go by. When Italy convicted the Swiss industrialist of manslaughter charges arising from asbestos impacts recently he was sentenced to 18 years in prison and the senior businessmen involved with Schmidheiny's firm were ordered to pay significant punitive damages.
** additional reporting by Andrea Boraschi, climate & energy campaigner, Greenpeace Italy