What energy interests do the House of Lord's economic affairs committee have?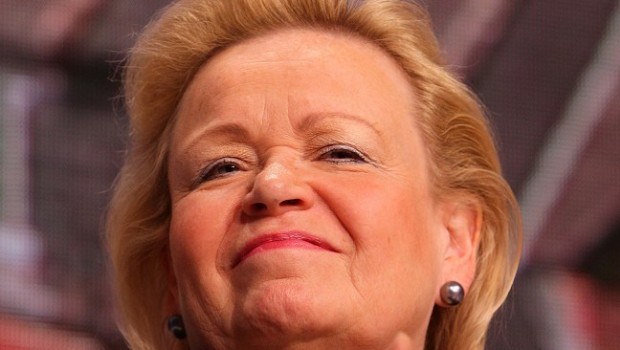 A Lords committee that  is calling for fracking to be made an urgent national priority includes at least five members with interests in the global industry – according to an
Unearthed
analysis of
parliamentary registers.
The report by the House of Lords Economic Affairs committee bemoaned the slow pace of the UK's shale gas development so far and called for ministers to take a leading role in advocating development.
The committee is made up of appointed Lords who do more than opine on government policy – holding interests and positions across industry. We thought we'd take a look at their positions and investments in energy.
Full analysis (spreadsheet).
The analysis found that one member, Baroness Noakes, holds shares in at least three firms with interests in shale gas, including British Gas owner Centrica.
Centrica
The firm has invested in Cuadrilla's exploratory operations in the North East and – as such – could be a major beneficiary of government policy on fracking.
Noake's other investments include Shell, BG Group & BP who have all invested in shale gas reserves in the US alongside a variety of mining and support services firms.
Fellow member, former chancellor Lord Lawson, is now almost as well known for his climate skeptic think tank, the Global Warming Policy Foundation, as his Thatcher era tenure.
Lord Lawson
Lawson states on his parliamentary biography that he is chair of the
Central European Trust (CET) though company house records suggest he resigned as a director last year.
Aside from representing BP and Texaco, both involved in shale gas, the CET advises Poland's state owned firm PGNiGwhich is working with UK shale gas explorer Cuadrilla to frack in the eastern European state.
His Conservative party colleague Lord Griffiths declared during hearings his directorship of Goldman Sachs who chose today to launch their very own shale fund.
But it isn't just Conservatives with interests in shale gas. Labour's Lord Hollickholds shares in Samson Resources which is invested in shale gas in the US.Lord McFall holds investments in FTI consulting, which advises the industry.
Crossbencher Lord Skidelsky is invested in Janus Capital, which holds stakes in oil and gas firms with shale operations and advise people to put money into the US shale gas industry.
Finally the committee includes one member with an obvious – and frequently declared – interest in government policy on energy and climate. Lord May sits on the government's independent committee on climate change.
Interests
Holding interests in companies or organisations which could benefit from a committee's work isn't actually very unusual.
Energy and Climate change committee chairman, Tim Yeo, has frequently been criticised for his links to the renewables industry.
However – as with Mr Yeo – significant interests may influence how a committee is seen and it is common for members to declare interests during questioning – as well as on the register of interests.
The minutes of the Lords Committee hearing suggest that in some cases at least this didn't happen and committee members are generally not above grilling others on conflicts of interest.
As Lord May put it in the course of the evidence sessions (p111 of pdf) whilst grilling DECC officials:
"Even if there are not conflicts of interest, you should be avoiding the appearance of them."