Fossil fuels industries abroad given £1.7bn financial backing by UK agency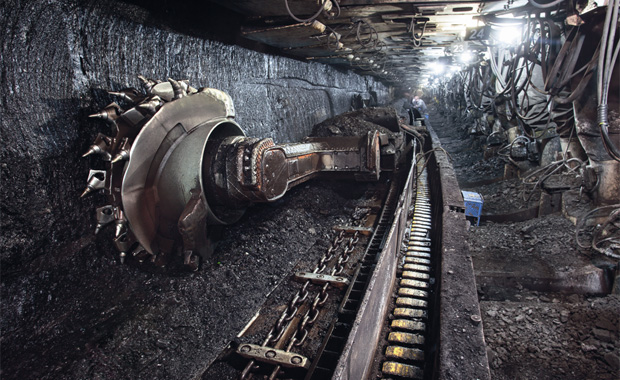 The UK government has pledged hundreds of millions pounds of financial support to fossil fuel industries abroad over the last four years, according to an analysis by Unearthed. 
The total support for fossil fuel industries amounts to £1.76bn-worth of Export Credit Guarantees between 2010-2014, underwritten by taxpayer's money.
This is despite PM David Cameron recently publicly decrying fossil fuel subsidies, and the financial backing breaks a promise set out in the coalition government's manifesto.
David Cameron denounced "economically and environmentally perverse fossil fuel subsidies which distort free markets and rip off taxpayers"  at the Ban Ki Moon climate summit in September.
The coalition manifesto stated the new government would use Export Credit Guarantees for "innovative and green technologies, instead of supporting investment in dirty fossil-fuel energy production".
UK Export Finance agency (UKEF) is authorised by the government to decide what to financially back and their main instrument is the Export Credit Guarantee. These are designed to minimise the risk of making deals abroad for UK exporters.
In practice this means UKEF can work with banks to partially underwrite bonds that are a sort of insurance policy on the contract – and expected by the overseas buyer to be provided by the exporter. This supports the deal by releasing the working capital paid by the overseas buyer to the exporter, which can be used instead of placing it with the bank.
UKEF also provides insurance for UK exporters to protect against  non-payment or other issues that commercial insurance won't provide, as well as sometimes lending money to the buyer of the UK export so that they can pay them directly.
In the four years since the coalition government came into power in 2010, UKEF has announced significant support for a range of  overseas fossil fuel projects – from backing for coal mining in Russia to oil and gas exploration in Brazil. 
Last financial year was a particularly big one in terms of financial backing for fossil fuel projects, with over £380 million going to Brazilian state-controlled energy giant Petrobras (which is embroiled in an ongoing corruption scandal). This was as part of a US$1 billion – around £660 million at current rates – line of credit signed with the firm in 2012. The deal involves UK drilling services for oil and gas exploration in Brazil, and presumably offshore exploration, too, since one of the UK firms specialises in subsea engineering.
There was also what UKEF called its "largest limited recourse project financing" that it has ever supported – around £475 million so going to support the build of petrochemical complex in Saudi Arabia by a UK construction firm.
Since 2010 there has been six instances of financial support pledged to Russia by UKEF, totalling around £430 million. This includes hefty support for Russian coal projects, financial backing for state-owned gas giant Gazprom to receive engineering equipment from Rolls-Royce Power Engineering, and expertise and software to other fossil fuels projects.
Around £67 million of the UKEF backing for Russian fossil fuel developments has even gone to US-based Joy Mining, which has a manufacturing arm in the UK. The money has supported the export of mining equipment to Siberian Coal & Energy Co (known as SUEK) and Southern Kuzbass Coal Co OAO.
SUEK is the largest coal producing company in Russia and is one of the companies that the UK imports its coal from – roughly 30% of Russian coal imports to the UK. A Greenpeace investigation found the UK spends nearly a billion pounds each year importing coal from Russia.
SUEK's chairman Andrew Melnichenko has connections to the the UK government, the investigation found. His long-standing advisor George Cardona, is a former special advisor to Geoffrey Howe.
The Unearthed analysis comes after reports Germany's government will give financial support for the export of coal-fired power-plants by the country's manufacturers. Late last year French President Francois Hollande announced that France will stop public export credits for coal projects in developing countries.
A recent report by the Overseas Development Institute (ODI) revealed that the UK is still giving close to £1.2 billion annually to support exploration for oil, coal and gas – of which some is made of up of national subsidies (including tax breaks for North Sea oil exploration), and some $663 million (£425m) per year in public finance for overseas exploration including in Siberia in Russia, Brazil, India, and Indonesia.