So, what is actually protected from fracking now?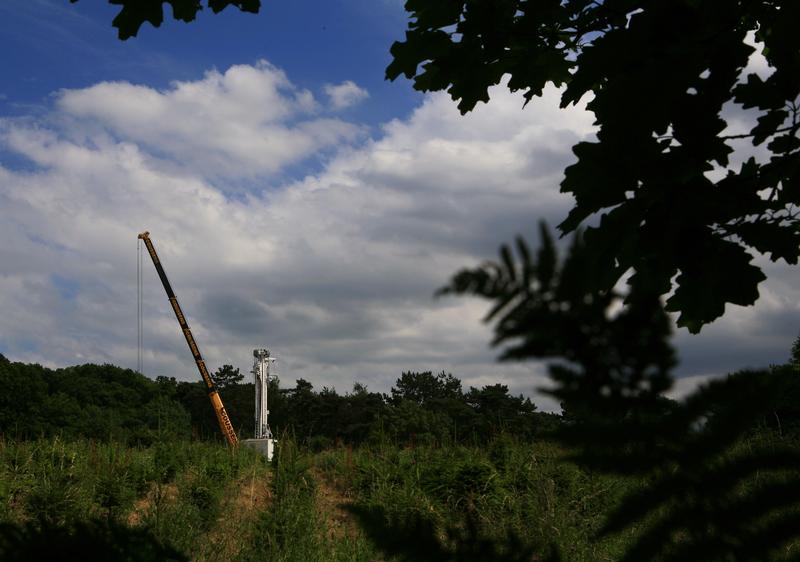 National parks and groundwater protection zones may not, after all, be entirely off-limits for fracking – after the government changed tack again in final amendments to its infrastructure bill.
Ministers had appeared to support opposition proposals which would have changed the government's existing policy to ban fracking in national parks and all sizes of water source protection zone.
However, as the scale of the impact on the industry became clear, there was increasing confusion over the extent of the government's policy change.
Amendments passed with a solid majority in a House of Commons vote yesterday (11 February) could have potential impacts on the level of protection given to national parks and groundwater sources, though much remains undefined.
"Outright ban" 
The government has recently said it would impose an 'outright ban' on fracking in national parks – but not enough to stop drilling under the parks, it seems.
Fracking rigs won't be allowed on site but outside the perimeters of the parks with fissures potentially extending underground beneath the parks.
The government's safeguards also don't specify the groundwater areas that are protected from fracking under the new law.
A government source previously said that it intended to take the narrowest possible definition – which could be interpreted to mean the core zone 1 and not the wider zones 2 and 3, as defined by the EA.
Read more:
The amendments passed by the House of Commons last night (Division 156) are identical to the ones proposed by Lib Dem peer Baroness Kramer on 5 Feb.
Kramer's amendment was tabled in response to a whole raft of safeguards put forward  by Labour just a few days before, and which passed through the House of Commons on 26 January in a massive rush – apparently agreed to by ministers in an effort to avoid a parliamentary rebellion.
Labour's proposal would have restricted fracking in the almost all of the UK's fracking blocks and effectively ban it in 40% of land in England, significantly including national parks.
This was a government U-turn on banning fracking in national parks, after the ministers' guidance last year that fracking could be allowed in national parks and Areas of Outstanding Natural Beauty (AONBs) only in "exceptional circumstances".
Such major changes were submitted that the bill ended up ping ponging between the Lords and Commons in its latter stages.
Government discretion ramped up
One of the reasons why the government's amendments were seen as a dilution of the Labour proposition is that they injected a lot more uncertainty and government discretion into the process.
Labour put forward that protected areas should include national parks, AONBs, Sites of Special Scientific Interest (SSSIs) and groundwater protection zones (1-3).
Instead the new legislation makes it possible for the relevant Secretary of State to define what 'protected areas' are – through national parks and ANOBs are almost certain to be included according to statements given by Amber Rudd, climate change minister, in parliament on Wednesday.
She said:  "In the case of AONBs and national parks, given their size and dispersion, it might not be practical to guarantee that fracking will not take place under them in all cases without unduly constraining the industry."
Groundwater protection uncertainty
But Rudd didn't give a definition of protected areas. That matters particularly because it is unclear which groundwater zones are in 'groundwater areas' as included in the bill.
Labour would have included all three groundwater zones are defined by the Environment Agency, but now we simply don't know whether the narrowest definition (probably zone 1) will apply or not.
Large numbers of Labour and Tory seats that are covered in fracking exploration blocks are also covered in groundwater protection zones, including swathes of the Tory heartlands. If the narrowest definition is used that would significantly reduce the restrictions on fracking.
What's next?
Labour could now call for a moratorium on fracking – Labour shadow energy minister Tom Greatrix has said the government must implement all 13 of its safeguarding conditions for fracking – "All the conditions need to be in place before we can be absolutely confident that any shale extraction can happen. It should be stopped until all those conditions are met."
Former Conservative environment minister Caroline Spelman has already called for a ban on fracking– and in Scotland and Wales ministers have voted to freeze fracking until more is known about health and climate safety (though the power to do so has not yet been devolved to Wales).
Given the size of the majority for the latest amendment a moratorium in England is unlikely to be successful in this parliament. Instead the next round of licenses for shale gas and oil exploration are due to be issued later this year.
Ministers will be under pressure to clarify the extent of the areas off limits to fracking before companies hand over any money.