Comment: India's energy mix, sunny side up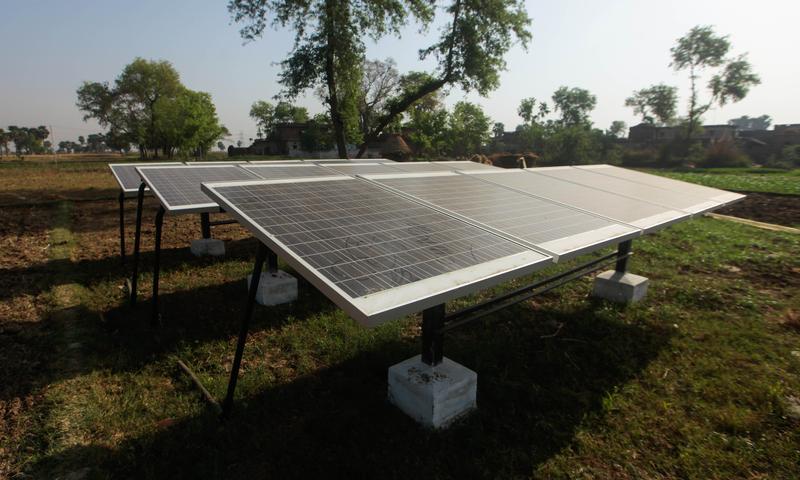 At the first of its kind Renewable Energy investor meet in New Delhi this month, the Modi government unveiled its plans for achieving 170 gigawatts of clean energy capacity by 2022, and for renewables to account for 15% of power within a decade.
To get there Piyush Goyal, minister for coal and energy, is relying on cheaper finance and increased investments from overseas.
The REInvest conference aims to 'attract large scale investments for the renewable energy sector in India' and 'signals India's commitment to the development and scaling up of renewable energy to meet its energy requirement in a sustainable manner.'
Foreign investment key
As chief minister of Gujarat, Modi became one of the first Indian ministers to invest in clean energy, he had a solar energy plan back in 2009.
Little surprise then, that after getting elected as India's prime minister in May last year, he announced the ambitious 100 GW solar target for India.
Having financially backed his Gujarat solar project, investors like Shashi Kant Ruia of Essar and SunEdison Inc renewed their investments in Modi's national solar plans at the REInvest conference in Delhi this week.
For Modi, the solar mission is as much about 'bringing 300 million Indians out of darkness' as it is about reducing India's carbon emissions as the world's third largest polluter.
Even as China and US agreed to put a cap on their emissions, India has consistently emphasised the need for its economy to grow and lift people out of poverty– ruling out the possibility of a similar emissions target.
Impact on coal?
'Coal will continue to remain a major part of India's energy mix' Goyal says. Many believe that it is essential to make good on his government's promise of delivering electricity to every house by 2019.
But the coal sector in India is riddled with complexities. In 2014, the national apex court cancelled all but four licenses granted for coal mining since 1993 on the basis on non-transparent and corrupt processes through which allocations were made.
[solar] is something investors globally should be willing to bet on.
The Modi government, determined to set the record straight, welcomed the court's decision and started a process of re-allocation swiftly.
Since most of India's coal lies under its forests, there are additional issues with environmental clearances and violations of rights of local people that continue to raise fundamental questions about Indian government coal ambitions.
Most recently, Mahan in Madhya Pradesh and Hasdeo Arand in Chattisgarh have seen communities and villages unite to challenge proposed coal blocks and their clearance under the Forest Rights Act and in courts.
Besides, Coal India Limited, the state owned production company with a monopoly over the national market, has missed annual production targets year after year. Increased costs as CIL digs deeper for coal and rising labour costs have added to its woes.
Under the government's plans to disinvest from the company, a further 5% were offered to international investors via a public offer in early 2015. But not before brokering peace with strong trade unions that threatened to strike for five days and have protested privatisation of their employer over and over.
Cut coal imports
Companies like Adani might think of this as an opportunity to import coal from its proposed coal mine in Carmichael, Australia and sell it to thermal power plants stranded for fuel in India. But the government intends to reduce its dependence on coal imports because of steep costs and focus on doubling domestic production targets instead.
Burning more coal means more emissions and hazardous impacts on Indians' health. Greenpeace India estimated between 85,000 to 115,000 deaths in 2011-12 due to coal-fired power plants.
Millions of cases of asthma and heart disease are also attributable to coal power emissions. Delhi is predictably, one of the worst affected cities with air quality often worse than Beijing's with pollution 10 times higher than WHO limits.
Against this reality, a policy that reduces absolute reliance on coal for India's energy needs seems both sustainable and pragmatic.
So what would it take? For starters, 200 billion US dollars—that is the amount of money needed to realise India's plans for a fivefold increase in its mission for renewables. And that is something investors globally should be willing to bet on.