Analysis: Has Pickles intervened to reject onshore wind in Tory seats more than other developments?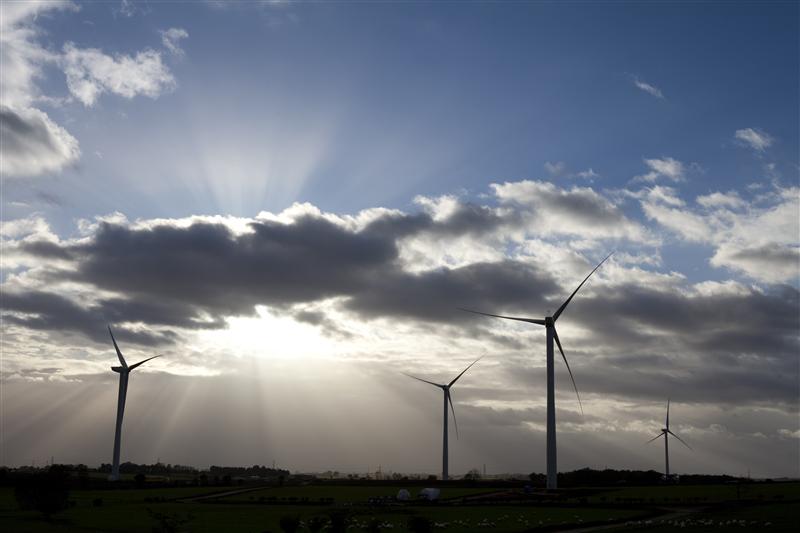 The former communities secretary Eric Pickles  overruled the planning inspector's decisions on  onshore wind farms and gypsy caravans a disproportionately high number of times compared to other planned projects – according to a new Unearthed analysis.
The vast majority of these decisions applied to rural Tory seats many of which had MPs who have signed up to oppose onshore turbines.
In the case of onshore wind, 11 out of 12 rejections against the inspector's advice to approve since last year were in Tory seats, and 30 of the 32 gypsy caravans rejected against the planning inspector were also in Tory seats.
Overall, the 12 onshore developments that have been dismissed by Pickles may have blocked about £37 million of added value to the economy, according to analysis from wind industry trade body Renewable UK.
Approving the 12 developments – around 137 MW – would have meant £152 million of investment into the industry and over 500 jobs, and would have blocked around 140,000 tonnes of carbon emissions per year, they claim.
Discrimination against onshore wind?
It's no secret that the Conservatives oppose onshore wind developments –  with a specific promise in their election manifesto to "halt the spread of onshore wind farms".
The Tories face competition in rural areas from UKIP who said last year they would ban onshore wind. The move could have spooked the government into reacting even more strongly against the proposed projects, though most of the seats where Pickles has overruled decisions are relatively safe.
According to an Unearthed analysis of the results of projects pulled in by Pickles for his consideration, three quarters of rejections were against the planning inspector for onshore wind and a similar amount (72%) for gypsy caravan sites.
There were no Pickles approvals against the planning inspector recommendation to reject for onshore wind.
This is compared to a Pickles rejection rate against the planning inspector's encouragement of 23% for residential developments and 14% for solar projects.
Pickles has recently come under fire for "unlawfully discriminating" against gypsy settlements in the green belt, according to a High Court Ruling – and these figures, though a very small sample size, suggest that he may be doing the same with onshore wind.
"Killing onshore wind"
The former communities secretary set out his intentions to apply extra scrutiny to renewables planning applications in early 2014. "We have been quite clear that the need for renewable energy does not automatically override environmental protections and the planning concerns of local communities [in the National Planning Policy Framework]" he stated.
But last year Pickles was accused by senior Labour and Lib Dem politicians of killing off onshore wind in order to buttress voter support in the Tory heartlands – and by legal analysts of attempting to "impose his will via decision-making rather than change of policy".
Pickles has rejected 33 out of a total 37 onshore wind projects that he 'called in' or 'recovered' from local councils or the Planning Inspectorate – 89% of the projects that came across his desk were scrapped (though many of these were in line with the planning inspector).
Again, most (70%) of these were in Tory seats –  though both onshore wind and gypsy caravans are likely to be situated in rural areas, and Conservative constituencies also tend to be in rural areas.
Perhaps tellingly, about half of those in a constituency where Pickles has said no against the planning inspector's yes (including one Labour MP) have signed onto a 2012 letter stating their staunch opposition to onshore wind farms. And for Pickles' other decisions only two MPs had signed onto the letter.
It is is tricky to determine whether there is any pattern to the decisions as these aesthetic issues tend to be subjective, and the aforementioned small sample size makes it difficult to draw any solid conclusions.
Unearthed contacted Conservative Campaign HQ press office for a comment from Pickles, but has not yet received anything.
Unearthed is editorially independent from Greenpeace.