Analysis: BP's Russia problem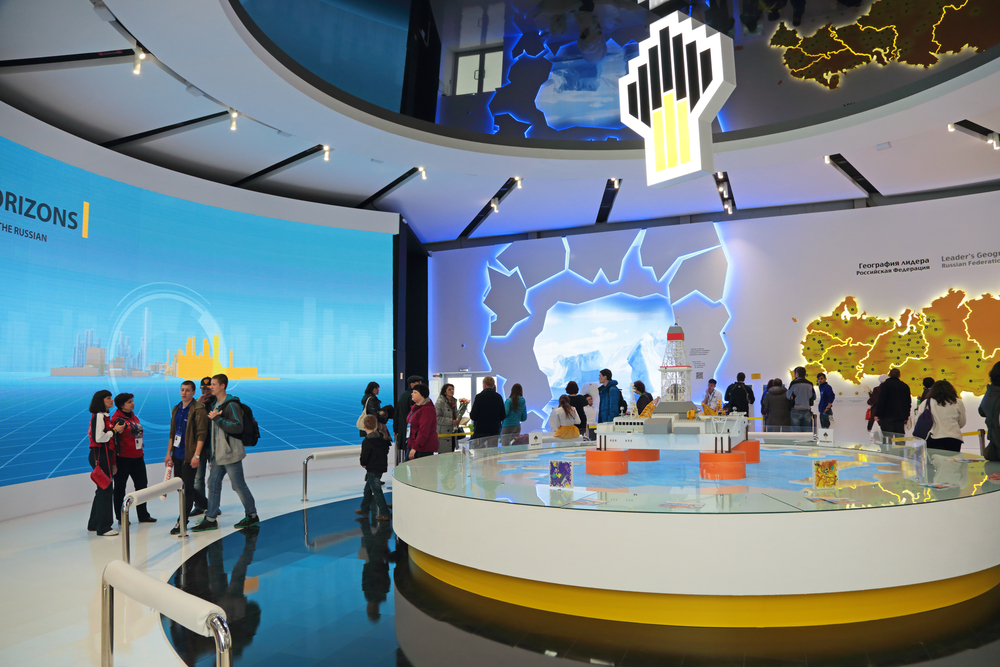 BP's representatives will be voting at the AGM of Russian state-controlled oil major Rosneft tomorrow (June 17th).
The meeting comes 10 months into a sanctions regime targeting frontier oil partnerships in Russia and the sanctions show no signs of being lifted.
The move by western countries has crippled Rosneft financially and led to the forced suspension of its flagship Kara Sea venture in the Arctic Ocean.
Three sources 'familiar with Rosneft's plans' told Reuters last week that Rosneft could not drill on its flagship Kara Sea offshore prospect at least until 2018, having lost Exxon's assistance in the project due to sanctions.
With reports of delays and apparent tensions in the once unshakeable relationship between Rosneft CEO Sechin and Putin, BP as the holder of 19.85% of Rosneft's stock, is being asked to approve the reduction in independent directors to one, an increase in control by Vladimir Putin's government, and record borrowings.
It hardly seems like the strategic opportunity Bob Dudley thought he was getting in 2012.
BP has made little public comment on its strategy for Russia in the past year, although yesterday it announced it was buying 20% in an onshore Siberian oil field from Rosneft, a move described by a western energy official to the FT as "keeping the plate warm" for when sanctions are lifted.
But the AGM decisions must privately be causing BP executives a headache. Here's why:
Rosneft is important to BP
BP owns a 19.85% stake in Rosneft, which is otherwise 69.5% controlled by the Russian government.
The Russian oil giant accounts for one third of BP's oil output and $470 million out of BP's $2.2 billion profit in Q4 2014.
Back  in 2012, when BP acquired the shareholding in Rosneft, it may have seemed like a more secure investment than the one BP swapped out of: TNK-BP, a joint venture with four Russian oligarchs.
Rosneft was not only government-backed, but held political power by itself. Its CEO Igor Sechin was widely known to be a close ally of President Vladimir Putin, and was reputed to be the third or even second most powerful figure in Russian politics.
Sechin's independent control over the company was formidable. He combined the appointment as Rosneft's CEO with chairing the board of Rosneftegaz, the entity holding Rosneft shares on the government's behalf, and regularly defied policy direction from the top minister with responsibility for energy, Arkadii Dvorkovich.
Besides, as a state-controlled firm Rosneft had exclusive access (alongside gas giant Gazprom) to exploration blocks in the Russian Arctic Ocean.
But there is a flip side. As we pointed out in Russian Roulette in 2012, both Rosneft's access to concessions and the political control of the company presented risks that BP could not easily manage. Three years later and with Western sanctions against Russia in place, both of these risks are biting.
Board changeover
At the AGM Rosneft's shareholders will elect a significantly changed set of directors. The new set has only one independent director listed (ex-Exxon manager Donald Humphreys), down from the current three.
The new candidates include President Putin's assistant Andrei Belousov, energy minister Alexandr Novak and ex-energy minister, now Putin's special representative for international energy partnerships Sergei Shmatko.
Commentators surveyed by Vedomosti suggest that the list indicates an ambition to strengthen control of Rosneft by Vladimir Putin's government.
Further backing up this suggestion, President Putin criticised Rosneft CEO Igor Sechin's fiscal decisions in a meeting, a transcript of which appeared on the official Kremlin website.
Putin's words – the first such public criticism of Sechin from him in Sechin's career at Rosneft – further fuelled expert comments and pieces in media that suggested Putin was asserting a stronger grip over the company, showing cracks in a decades-long alliance between Putin and Sechin.
BP, for its part, has been wrangling for three years a second seat on Rosneft's Board. The 2012 deal allocated BP two seats on the board, but up until now Bob Dudley has been BP's only representative. According to Russian business press (Vedomosti and Kommersant), in March 2014 BP was planning to nominate a second director.
Sources close to BP speaking to Kommersant said that Rosneft CEO Igor Sechin would not agree to a second BP manager on the board, so BP was planning to nominate (ex-German Chancellor) Gerhard Schroeder. Schroeder's appointment never materialised.
Finally, in the March 2015 list BP got their second candidate: Guilliermo Quintero, BP Brazil's Brazil, Uruguay, Columbia & Venezuela president.
But will the second Rosneft board seat reassure BP's board and shareholders? While gaining a second BP director, Rosneft will now only have one independent director out of thirteen, in a board otherwise entirely dominated by direct government appointees.
Record borrowing
Another item on the AGM agenda is Rosneft's debt.
Sanctions are worsening Rosneft's debt problems: with $45 billion in debt of which $23.5 billion is due for repayment in 2015, Rosneft cannot access loans from Western lenders for more than 30 days, or prepay oil deals (which would provide it with upfront payment for future supplies of oil).
At the AGM, Rosneft management will be requesting the directors to approve a borrowing ceiling for new loans of up to $180 billion (10 trillion roubles), three times the amount they requested last year, and primarily to be borrowed in roubles from Russian state-controlled banks.
In effect, BP's Russian venture is digging itself further into debt, while being unable to drill on its prized frontier concessions. With G7 leaders declaring their readiness to impose further sanctions against Russia, Rosneft's debt and exploration problems appear set to continue. When will we see BP revise the partnership?
Anna Galkina is a campaigner for Platform