Donor Watch: Amber Rudd's new adviser took cash from firm that stands to benefit from fracking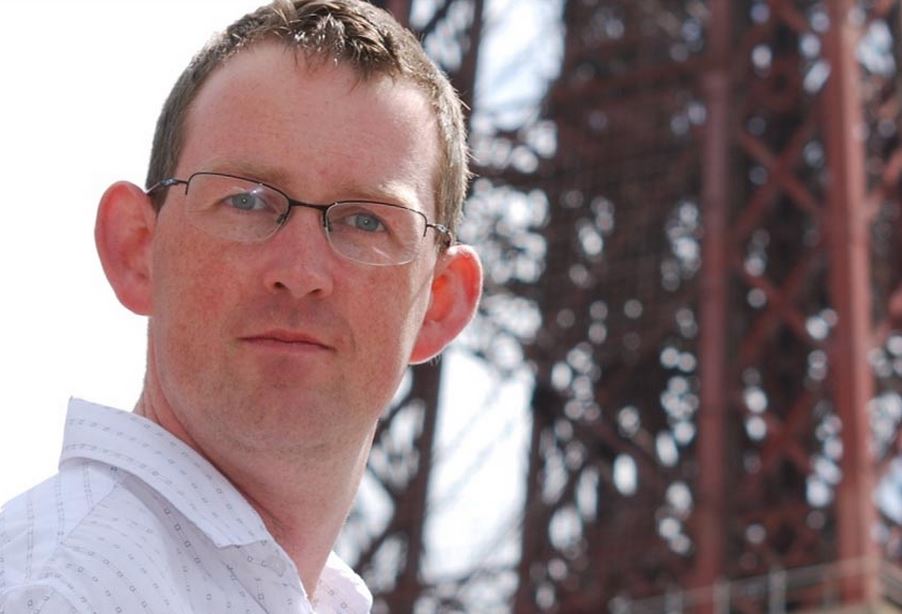 The new adviser to Amber Rudd, the energy and climate change secretary, has accepted a donation from a company that expects to benefit from fracking in Lancashire, according to an Unearthed investigation.
Paul Maynard MP, whose Blackpool North and Cleveleys constituency is near to Cuadrilla's proposed drill site at Preston New Road, declared a £5000 donation to his constituency party from Addison Projects in March.
Addison is an engineering group based in Maynard's constituency, whose operations have included oil and gas projects, and clients such as Total and INEOS – the firms partnering IGas in its East Midlands shale gas exploration.
Maynard, who supports fracking in Lancashire, is the only politician to have received donations from Addison Project.
The company has been a vocal supporter of fracking and its managing director, Marcus Addison, sits on the panel of the North West Energy Taskforce – a pro-fracking lobby group that Cuadrilla and Centrica fund to press the case for their Lancashire shale gas projects to go ahead.
Earlier this year, an Unearthed investigation found that fewer than half the members of the North West Energy Taskforce are based in Lancashire, representing just 0.3% of VAT registered Lancashire businesses.
Addison Group is based in Lancashire and expects to gain from the industry being given the go-ahead. Marcus Addison recently commented that: "'whilst we have no experience specifically in the shale gas industry, we would expect that from our team of 250 engineering staff, largely based on the Fylde coast, we can play an active part supporting shale gas extraction".
In addition to the donation, Maynard's relationship with Addison includes hosting four trips by senior Cabinet ministers to its offices and projects, including two visits by George Osborne.
The defence secretary and former energy minister, Michael Fallon, and transport secretary Patrick McCloughlan also visited Addison Project with Maynard. The Prime Minister opened a new Addison Group engineering facility last year.
In February, Maynard also invited Marcus Addison, along with other business leaders from Lancashire, to meet George Osborne at Number 11. Addison and Maynard are listed as being "Friends" on Facebook.
When contacted by Unearthed, Addison Project replied through a letter from its solicitors, who said that: "we are instructed simply to put you on notice that if the article is published and it contains any allegations, statements or inferences that are defamatory against Addison Project, its directors, or employees then it will be forced to hold you to account by legal proceedings."
The solicitors also issued the following comment: "the donation made by Addison Project to Blackpool North and Cleveleys Conservative Party was made earlier this year in support of Paul Maynard, the local MP, and had nothing at all to do with the exploration for shale gas in Lancashire."
"The purposes of the visits to Addison Project's premises by Messrs Osborne; McCloughlan and Fallon, all of which came before the donation, were wholly unconnected to the issue of shale gas exploration in Lancashire".
However, Unearthed discovered a film posted by Maynard on Facebook, in which he and Michael Fallon make speeches to Addison Project staff on April 22nd, a month after the donation was made.
When contacted about this discrepancy, the company's solicitors told Unearthed that: "Addison Project agrees that Mr Fallon visited its premises on 22nd April and therefore after the donation." They said that the visit was for electioneering purposes rather than to discuss shale gas exploration.
Marcus Addison was also photographed at an event with George Osborne and Mr Maynard on May 1. It was reported at the time that the the Chancellor was in Lancashire to meet with local businesses to discuss, amongst other things, the new National Onshore Oil and Gas College, which is set to receive £750,000 of government funding.
When contacted about this meeting, Addison Project's solicitors said that the company: "accepts that Marcus Addison and George Osborne were at the same event on 1st May 2015.  They also spoke to each other at that event but not about shale gas exploration or indeed the Onshore Oil and Gas College".
Maynard's new role at DECC involves being the "eyes and ears' of the minister in the House of Commons". He has previously stressed the potential economic benefits of shale gas, describing the "huge amount of wealth under our feet".
His office failed to respond to our requests for comment, but told The Independent that: "The donation from Addison was both permissible and declared in the normal way. It had no connection with the development of shale gas."