Q&A: Is fracking back in the UK?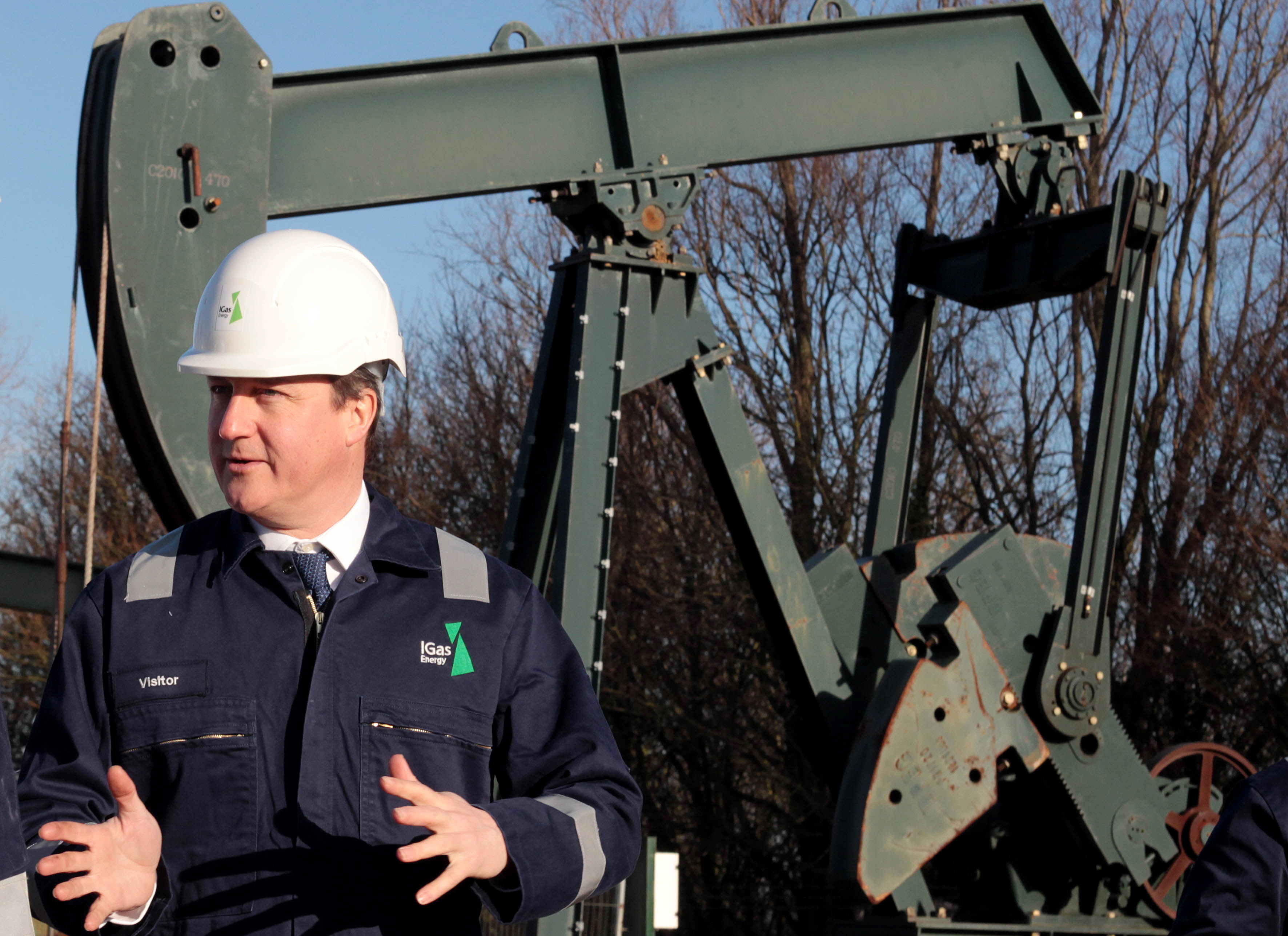 For a short while all was quiet in the UK's shale gas war (or revolution, depending where you stand). Nobody is drilling, no protests are happening — even the politics had shut down in favour of @CorbynJokes and the like.
In fact, anyone who went on holiday at the start of the month may well have entirely forgotten there ever was such a thing as high-pressure, high water volume hydraulic fracturing of carboniferous rocks to release gas or oil.
But fracking is back on the political agenda with ministers announcing two initiatives designed to give the UK's floundering, frustrated industry a boost.
They effectively warn councils that if they take too long to make a decision – or make the wrong decision (as ministers see it) – the secretary of state will make it for them.
At the same time the government has moved to start granting the much trailed '14th round' of licenses to hunt for oil and gas onshore — though in a much depleted form.
That is to say, they've opened up new parts of the country to explorers i who want to drill for gas. (There were 13 previous rounds but it's pretty complicated and this is the one that matters)
So what does all this mean? Here is our cut out and keep Q&A:
How's the shale gas revolution going?
Yeah. Not so great.
After running into trouble in Balcombe  the Centrica/British Gas-backed Cuadrilla headed north in search of what it believed to be some of the largest gas reserves in Europe.
But in Lancashire, amidst further protests, the council surprised many by rejecting both of the firm's applications which would have seen the first new fracking in the UK since a moratorium was lifted.
Elsewhere applications are proceeding slowly and some projects have been abandoned. Cuadrilla rival IGas, for example, has given up on (quite expensive) plans to drill for coalbed methane near Staffordshire citing the low oil price as the reason for withdrawal.
At a national level there's a fracking moratorium in Scotland, it may be banned in Wales and the government's Infrastructure Bill initially suggested fracking might be banned across large swathes of the country (including all parks and water extraction zones) — all of those are still up in the air.
What's gone wrong for shale?
A few things have worked together to take the steam out of the hunt for shale.
First and probably most importantly, the price of oil and gas – the thing they are looking for – has fallen dramatically. So it's not at all certain that fracking in the UK is actually a profitable thing to do. Given that, it's perhaps understandable that people aren't quite in the rush they used to be.
But even if these schemes looked profitable the level of protest would make them hard to get off the ground.
Council decisions in Balcombe and Lancashire reflect a wave of discontent, protest and direct action against fracking which goes beyond local concerns and includes concerns about climate change, water pollution and local impacts.
Protests included a movement to block fracturing horizontally under people's private land.
Yet the protests alone would not have led to the hold-ups at a council level. The government's planning guidelines, for example, don't allow councils to reject planning applications for shale gas extraction on climate grounds.
It's what high-volume hydraulic fracturing  – as opposed to conventional onshore drilling – actually involves which have swung a number of the decisions. In particular the need for large volumes of water, and therefore for a large number of trucks to carry it, has undermined planners' confidence in proposals as well as other visual impacts of industrialising the British countryside.
Is that the end of it then?
Not really — everything is still in limbo.
In Lancashire, Cuadrilla is appealing the decision by the local council to block its planning application. And in Yorkshire, the Barclays-backed Third Energy has an application pending which hasn't yet been decided.
Elsewhere new investors, including France's Total and Swiss chemicals group Ineos are lining up behind the biggest fracking explorer IGas. Ineos is investing £168m in a deal that may see the companies drill up to 11 wells in the North West and frack six of them, pending planning permission and licensing.
On the national stage that Infrastructure Bill is now subject to secondary legislation which may remove a number of the environmental regulations some thought were in place. It may soon allow drilling in Sites of Special Scientific Interest (SSSI) and certain grades of water extraction zones whilst also allowing drilling under – but not in – national parks.
So what is the government doing exactly?
Fracking was a big part of the Conservative manifesto so – now they have a majority – ministers are essentially looking to deal with the problems the industry has run into.
As we've established changing the guidance for planning so Planning and Local Government Secretary Greg Clark can 'call in' applications where he feels necessary or where a council takes too long. This includes appeals, such as the one Cuadrilla is currently engaged in. If Clark doesn't want to deal with it directly, the Planning Inspectorate are being asked to prioritise processing shale gas planning applications.  
It's unclear what this will mean in practice but it could work as a deterrent to councils to block applications especially when – as in Cuadrilla's case – they take a decision against the advice of the local planning officers.
Ministers are also looking to launch a new 'Sovereign Wealth Fund' to provide money to local communities who allow fracking in their areas. Call it a 'sweetener' if you will. They can't – however – do a great deal about the low price of gas.
What about these new license blocks?
All the fuss so far has been about applications to drill in areas the government has already allocated for oil and gas exploration.
The thing about them though is that they were allocated a long time ago and don't fully overlap with where the industry wants to frack. Hence a long-standing promise by the government to open up huge swathes of the country – more than 50% by our last count – to new drillers.
Only that hasn't exactly happened. Instead a very small batch of new license blocks – 27 – has been issued with a further batch put up for consultation.
And one look at the map tells you three things. First, it's got a lot smaller — the government isn't going for the 'explore anywhere' approach it had trailed. Second, parks and SSSIs are, for the most part, not excluded. And finally, constituencies in the South of England are mostly not there any more.
This is probably  more about geology than politics — the conventional wisdom is that the greatest shale gas resource lies in the North, especially after a recent study by the British Geological Survey found very little down south.
It may also be about focusing in on the areas where the government feels it can force fracking through.