China crisis: Really really bad day for coal, oil giants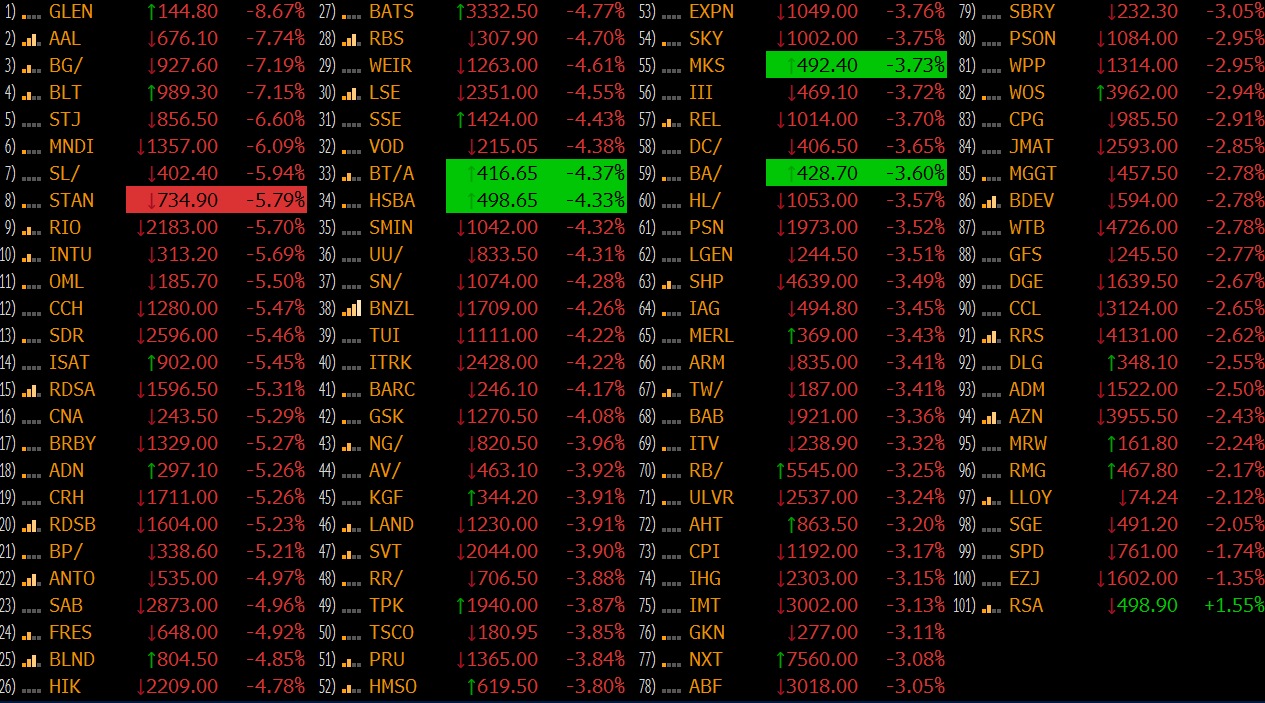 With global stock markets tanking (almost) every company is feeling the pain, but some are feeling it far more than others.
Since 2008 it was all about the banks with the 'sin stocks' like tobacco, oil and coal actually doing relatively well, thank you very much.
This time round things aren't looking so great for the world's fossil fuel giants.
As we've been reporting for about two years China is using less and less coal – something which was already worrying investors in the world'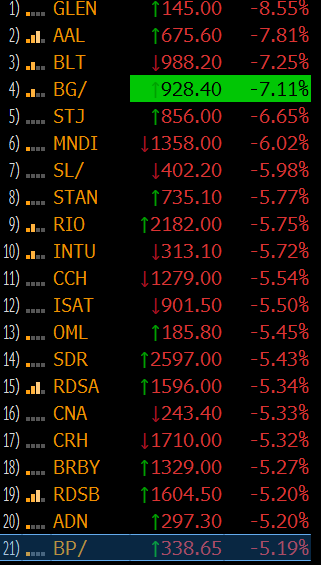 s largest coal company, Glencore.
So when the news breaks that China's factories are producing less stuff (and so using less energy) it's the coal giants and their investors who are hardest hit. Here's a handy picture of the biggest losers on the UK FTSE stock exchange as of around 2pm today.
Down 8.5% is Glencore (GLEN) – the world's largest coal company. Up next is fellow coal giant, Anglo American (AAL), then BHP Billiton (BLT) (which does a lot more than coal, but then steel isn't looking so great either) and a little further down in number 9, Rio Tinto (RIO) – another of the world's biggest miners.
But they aren't the only stocks hit, aside from firms with big Chinese exposures – think Burberry, think Coca-Cola – UK gas firms BG Group (number 4), UK shale investor Centrica/British Gas (CNA at 16) and oil giants Shell (RDSA & RDSB) and BP also feature on the list despite not being especially exposed to China – why?
Well here's what's happened to the oil price today:
And the gas price:
With demand from China falling the price of gas and oil is likely to fall as well. Where this will all lead is hard to say – it's unlikely to look good for China's solar panel manufacturers for example – but one thing is clear, it's a bad day, bad month and it seems, bad year, to own shares in a fossil fuel giant.
Some will ask are the coal and oil company's the banks of the 2015 crash.