Comment: Has Shell been losing its friends lately?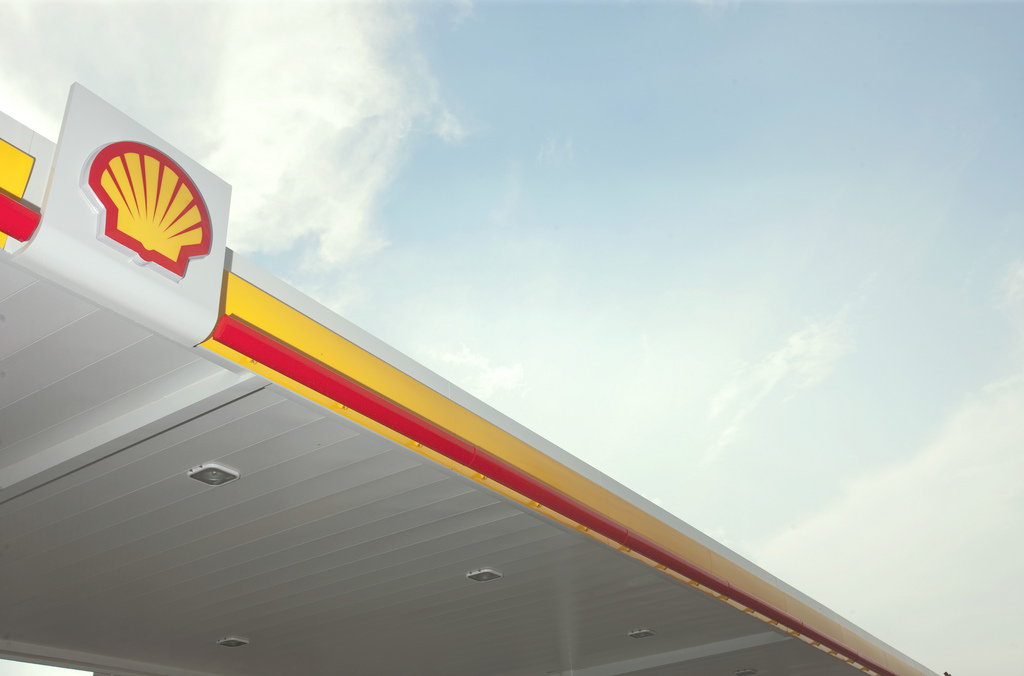 It can be a bit awkward when you press ahead with behaving in a way your friends don't approve of – and you end up outside of the inner circle.
@kensarowiwa & Brent Spar in 90s, #climatechange & #Arctic now. Is @Shell becoming a pariah again? http://t.co/yjDxVmQHbT @GParctic

— Seb Beloe (@SebBeloe) September 14, 2015
Although Shell still has many allies – including other oil and gas giants and President Obama, who ultimately sanctioned its drilling in the Arctic off Alaska's coast despite putting various hurdles in its way –  it looks like it has been making some major frenemies recently. In the past year examples abound of Shell's peers, brand partners, financial stakeholders and politicians – as well as the media – expressing their doubts about the oil major. In some of these cases these doubts have not been expressed explicitly, but through delicately spun actions. Last week Shell were discreetly booted out of the Prince of Wales Corporate Leader Group, a group intended to spearhead industry climate change policy that includes Tesco, Unilever and Lloyds Banking Group. Reports suggest this was over a rift in the group over Shell's plans to drill in the Alaskan Arctic where Shell is currently exploring to find oil. Though Shell says it can operate responsibly in the Arctic "and be profitable at the same time", researchers cautioned against drilling in the Arctic on climate grounds. Indeed Shell's own energy projections are consistent with a level of climate change that is over the internationally-agreed 2 degree threshold, beyond which the consequences would be catastrophic. This means reaching climate tipping points that would lead to more severe storms, heatwaves and floods. The Corporate Leader Group press release states that Shell worked with the group on the EU emissions trading system. The carbon price is £8 per tonne at the moment and allowances from the scheme are being used to fund coal plants in Poland. Not exactly a glowing report card, then. Strain showing Despite this outward display of support for Shell, this isn't the first time that there has been a strained relationship between the fossil fuel company and the group, which it helped found in 2005. Earlier tensions about the role of Shell came to the surface in October 2014 when the Corporate Leaders Group lobbied the EU regarding the EU energy and climate package. The letter they sent to the European Commission contained two different points of view on EU renewables and energy efficiency targets – apparently after the group failed to agree a common approach. "We need at a minimum the European Council's proposal of a binding 30% share of EU energy from renewables, and 30% energy savings. There are a number of business voices who would support even further ambition, including recent public statements in support of 40% for both renewables and energy efficiency," it states. Sources indicate Shell  – the only fossil fuel company in the group – made themselves unpopular with some members by arguing for lower targets ahead of the package being announced. In contrast, Unilever, DSM, Philips and Interface, publicly supported the higher targets. Unfriend Shell has also been in trouble with the Netherlands government and residents of the north of the country. A joint venture of Shell and Exxon to extract gas out of Europe's biggest gas field – Gronigen – has resulted in earthquakes in Netherlands. A ruling from a recent lawsuit found that the partners must compensate homeowners for falls in the value of their properties due to earthquakes. This could result in billions of euros of claims against the energy giants. Earlier in the year, the Dutch safety board slammed Shell, Exxon and the government for basically ignoring earthquake safety problems for decades – the Dutch government apologised for dismissing the risks shortly after and said it would slash production from the field, which will seriously cramp Shell and Exxon's style. In Denmark, something a little different – though still rotten – was stirring. Shell's rep suffered a blow this time when the manufacturer of the world's most popular toy, Lego, said they would no longer use Shell branding on its bricks or renew its sponsorship. In yet another excommunication, the head of WWF – which is known for its cooperative stance with corporates – called Shell's Arctic drilling mission a "folly" and highlighted the fact it is "at odds with global action on climate change". Shell was WWF's first corporate sponsor, and had a president that also served as a president of WWF. The NGO has received fossil fuel funding at least until 2010 and recently said it was phasing out such donations. Hillary opposes Arctic drilling Meanwhile the frontrunner in the bid to win the 2016 US presidential election, Hillary Clinton, has distanced herself from Shell with a tweet proclaiming "it's not worth the risk of drilling" in the Arctic.  
The Arctic is a unique treasure. Given what we know, it's not worth the risk of drilling. -H — Hillary Clinton (@HillaryClinton) August 18, 2015
This is despite the fact her campaign for the presidency has been heavily supported by fossil fuel interests. Representatives from ExxonMobil and Chevron, for instance, have acted as bundlers raising tens of thousands of dollars for the campaign.  
In contrast, Clinton has never explicitly come out against Keystone XL, the other big and politicised energy project in the US – making her stance on Shell's drilling even more stark.
This must be unsettling for Shell, especially on top of all the other political and reputational break-ups and issues it has been facing.
Despite this, Shell's share price has holding up pretty well against all these setbacks though it's been gently declining over the past year, reflecting the crashing market for oil. Which makes it even more surprising that Shell has made the rare move of propping up investor confidence by announcing it will promise dividend yields for the next two years.
This is a pretty extreme measure – which means the firm could even end up borrowing to make the dividend repayments as promised – and smacks of desperation to reestablish a relationship with its financial stakeholders.
This is occurring amid an atmosphere of incredulity and doubt that Shell is pushing forwards with Arctic oil exploration off Alaska – as well as a huge and risky deal with BG Group, and a proposed strategic alliance with Russian state gas giant Gazprom. As energy policy expert Nick Butler says in The FT: "The assumptions behind these bets run contrary to current market sentiment."
At least so far as some of its relationships are concerned it's not been a great year for the energy titan.