US Senators call for end of 'de-facto subsidy' for coal sector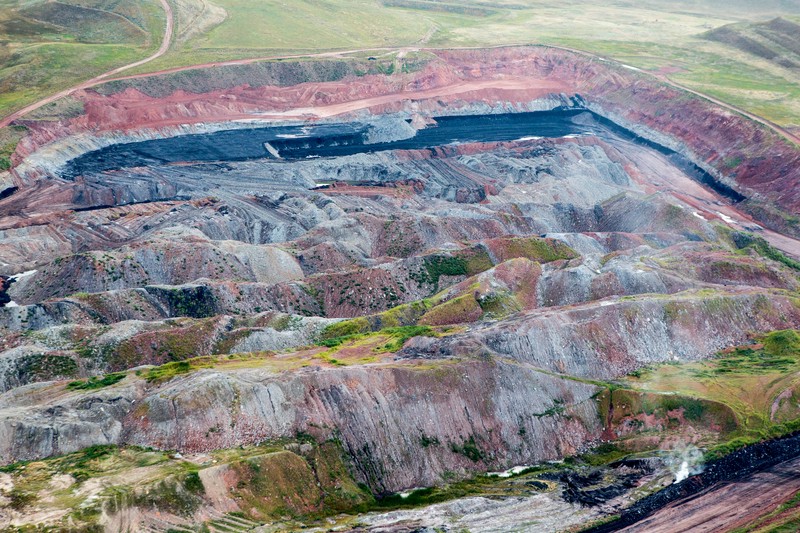 This is an edited version of a piece published on Medium
Eight Senators wrote to US Interior Secretary Sally Jewell this week, urging her to use existing authorities to cut carbon pollution from publicly owned coal.
The Senators' letter notes that the upcoming climate summit in Paris offers a "timely opportunity" to reform the federal coal program, the source of 40% of US coal production:
"Finally, as the United States prepares for the upcoming Paris session of the Conference of the Parties to the 1992 United Nations Framework Convention on Climate Change, the Department has a timely opportunity to take further steps to reform its coal program.

"The United States should seize the opportunity to strengthen its ability to meet its Intended Nationally Determined Contribution by committing to reduce carbon emissions from publicly owned coal managed by the Department."
Senator Markey, one of the Senators that joined the letter and a long time leader on climate change issues, called the federal coal program a "de-facto subsidy" that could undermine US efforts to reduce carbon pollution, adding, "As world leaders prepare to meet in Paris to forge the next international climate agreement, we need to make sure that we are not subsidizing coal companies to mine this coal and export increasing quantities of it abroad, where it will be burned to worsen climate change."
Concerns about coal extraction have also been raised by communities most vulnerable to the impacts of climate change, with the President of Kiribati, a low-lying island nation in the Pacific, writing to world leaders including President Obama to urge a global moratorium on new coal mines and coal mine expansions.
Action on coal: consumption and/or production?
A recent front page story in the Washington Post detailed how the US exports its greenhouse-gas emissions as coal, despite President Obama's efforts to build international support for a strong global climate deal in Paris later this year.
A former director of the Bureau of Land Management, the Interior Department agency that manages publicly owned coal, told the Post: "It erases everything the Obama administration is trying to do. The president is trying to reduce the use of coal, and these programs are going the opposite way. It doesn't make any sense."
The Obama administration has been slow to recognize the role of reducing fossil fuel extraction, including subsidized sales of publicly owned coal, as a key component of addressing climate change.
A new report from the Stockholm Environment Institute shows how this sort of oversight, and policymakers' tendency to use only policies that reduce fossil fuel consumption (such as investments in renewable energy and closing coal-fired power plants) can lead to "unintended negative effects".
So what about production?
"As carbon pricing or regulation reduces domestic demand for fossil fuels, producers may find new markets (without such constraints) internationally, as producers of coal from the Powder River Basin in the U.S. have sought amid a declining domestic market."
The report argues that reducing coal production and other kinds of "supply-side climate policies" can allow "greater emission reductions at the same (or lower) cost than demand-side policies alone," address problems like leakage from coal exports, and other benefits.
There's some evidence that the Obama administration is beginning to recognize that selling publicly owned coal at subsidized rates is inconsistent with efforts to address climate change.
The Washington Post noted that "administration officials acknowledge the policy dissonance," and earlier this year, Secretary Jewell called for an "honest and open conversation about modernizing the federal coal program," and asked, "How do we manage the program in a way that is consistent with our climate change objectives?"
The Obama administration has not yet taken concrete steps to address the climate impacts of the federal coal program.