Paris talks opening: Riots, selfies and a whole lot of expectation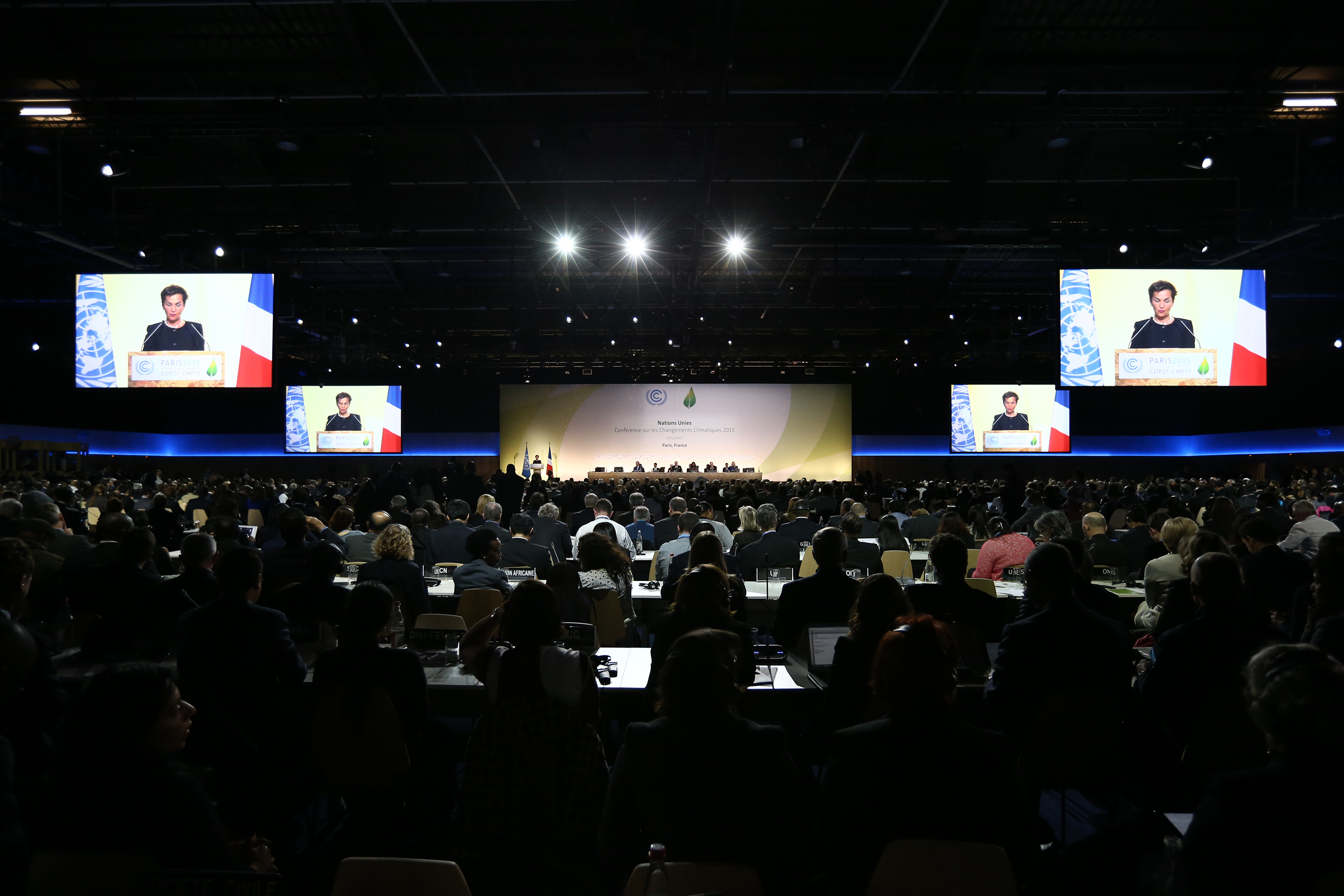 A lot of people today have been asking whether the 'French gamble' paid off. Did having over 150 heads of state in Paris for the first day of COP21 set the bar for ambitious, meaningful and successful negotiations, or was it just a chaotic mess creating unrealistic expectations?
Never has an international summit seen this many world leaders all show up at once. And yesterday was manic, there's no other way to describe it. But I think it worked.Now it's just a matter of waiting to see whether substantive offers are brought to the table.
Riots
But before I get into all the craziness, let me start at the beginning. One of the first things I wanted to do when I got here was to visit the Place de la Republique. Firstly, to pay my respects to the lives lost during the November 13 attacks. Flowers, candles and letters to loved ones continue to be added each day to the bronze Marianne statue surrounded by sombre onlookers.
Due to the heightened security measures the French authorities cancelled the big climate march in Paris that was scheduled for Sunday.
This brings me to the second reason why I visited Place de la Republique. In a symbolic march, thousands of shoes were donated – including by Pope Francis himself – and arranged in the pedestrian square by the statue. Seeing the two displays side by side was really quite moving. The atmosphere was extremely peaceful, quiet and hopeful.
But the seemingly never-ending line of police gearing up along the nearby rue du Temple felt ominous. And then, later in the day, a group of demonstrators turned violent, throwing objects at the police and the police retaliating with tear gas. According to the BBC 100 people were arrested. Walking past the aftermath I saw the streets littered with broken glass, trampled flowers, and abandoned shoes.
Clouds and storms
Both of these issues – the November 13 attacks and the climate marches – were touched upon during the opening ceremony yesterday.
In a powerful speech, French President Francois Holland said: "I'm not choosing between the fight against terrorism and the fight against global warming because we must leave our children more than a world free of terror, we owe them a planet free from disasters."
"It is in the name of climate justice that I am speaking today and in the name of climate justice that we must act," he continued. "Climate change will bring conflicts just like clouds bring storms."
"It is causing migration which is causing more refugees to take flight than wars. States face no longer being able to meet the basic needs [of their people]," he said highlighting access to water as one example of this.
He concluded: "What is at stake with this climate conference is peace."
UN Secretary General Ban Ki-Moon followed, saying: "The peoples of the world are also on the move.  They have taken to the streets, in cities and towns across the world, in a mass mobilization for change."
So now campaigners hope delegates will  take a cue from yesterday's many speeches and pursue a strong deal. And, strangely for a climate conference, seems not a moment has been lost. Negotiations began yesterday evening and went well past midnight – and remember, this is just the first day of the first week.
Al Gore selfies
It was a hectic day yesterday for all. Amidst people chasing Al Gore for selfies a photographer lost the flash to his camera. A mere victim of the mob, the flash was left on the ground as the throng of photographers stayed glued to the American "climate hero".
Then, standing outside the La Seine plenary hall – inside which all the leaders were gathered – I witnessed the Mauritanian delegates, all donning green scarves, line up to shake hands with their president as he left the hall to celebrate what, incidentally, was also their national independence day.
In comparison, today is quieter. It is much less 'spectacle' and much more 'getting down to business'. Media are no longer fighting for desk space and I've found where they're serving the good French cheese for lunch. Every now and then you'll see a group of delegates hurriedly-walking from one hall to the next. Lone journalists are seen running across the media block as if their life depends on it. Important stuff is clearly happening.
So far there's been lots of talk about a 1.5C degree target vs 2C, loss and damage, and climate finance.
Everyone is keeping an eye on what China and India are doing along with known disruptors the 'ALBA countries' (a group of Latin American nations known as the Bolivarian Alliance for the Americas). Nations' red lines have yet to be revealed and everyone knows compromises must be made. But it's just day two. There is so much more yet to come.
Kyla Mandel is reporting for Unearthed and DeSmog from the Paris COP