COP21: Indonesian government must resolve deforestation emission questions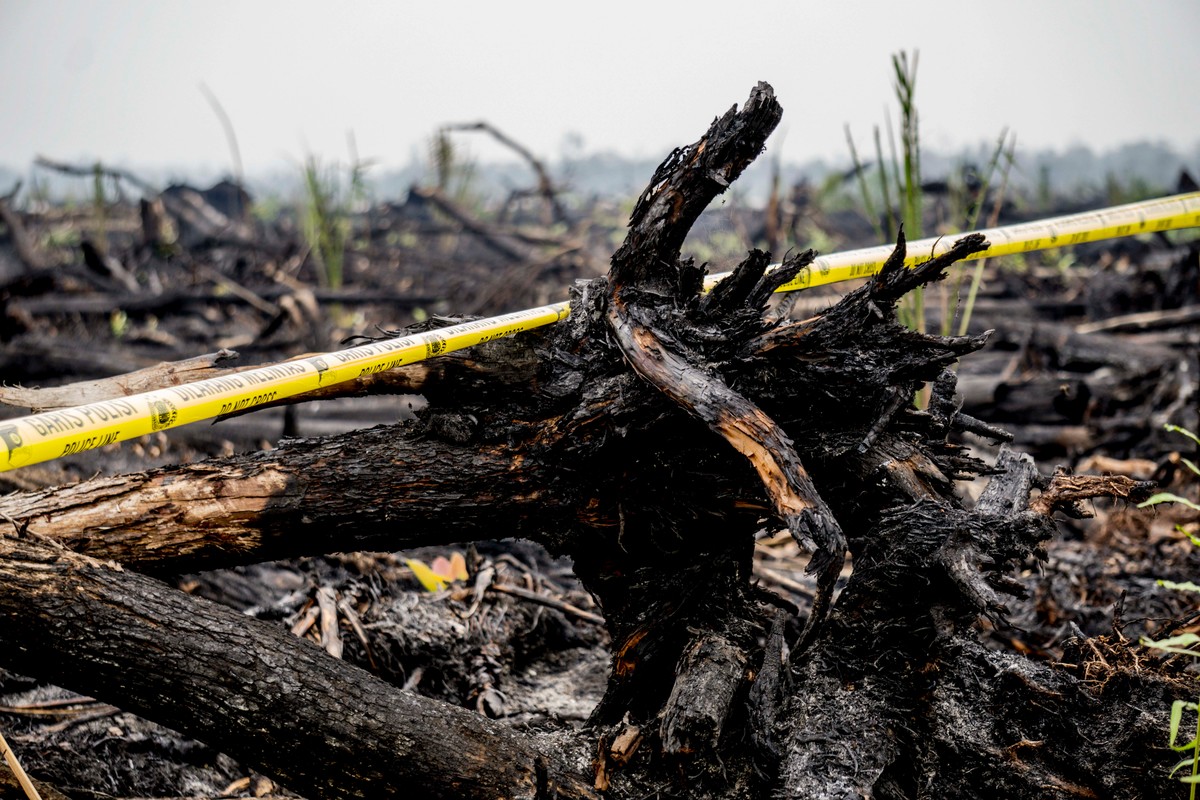 As the COP21 negotiations continue in Paris for a new global climate agreement, Greenpeace researchers revealed inconsistencies and errors in deforestation figures submitted by the Indonesian government.
If these issues are addressed, ministers will be able to better account for the role of deforestation and peatland degradation in their commitments to reducing emissions as part of an international deal.
Inconsistencies
Indonesia, along with many other countries, has submitted a national climate plan laying out how it will contribute to the deal to be struck in Paris – the plan is known as its Intended Nationally Determined Contributions or INDC.
A key element of that plan is a report focused on emissions from deforestation, the Forest Reference Emissions Levels (FREL) report, which establishes baselines for deforestation rates and resulting emissions.
Close inspection of this report has revealed revisions and omissions compared to previously published government information.
On top of that, the underlying data and methodologies used have not been released, preventing rigorous checking by third parties.
Left unaddressed, these issues have implications for the integrity of Indonesia's submissions to the UNFCCC process.
Forest and peatland areas omitted
The data used in the new FREL report differs from recent official declarations by the Indonesian government.
For example, previous forest cover baselines for 1990 show an additional 10 million hectares of forest.
As a consequence forest loss over the 1990 to 2012 period is reduced by about a third, downplaying the impact of historic deforestation.
Peatland maps used in the FREL report also raise questions. They document nearly a third less peatland area (14.9 million ha) than the best-available maps (21 million ha).
On top of that, the FREL report omits the ongoing emissions from nearly 4 million ha of the peatland documented in its own baseline map. The result is that nearly half of Indonesia's emissions from peatland degradation are not included, even using a highly conservative baseline map.
Indonesia's peatland stores vast amount of carbon, equivalent to more than six years global emissions. When peatland is cleared, drained or burned, this carbon is released as carbon dioxide. Underestimating the area of peatland means underestimating the emissions from its destruction.
Missing fire emissions
As well as containing inconsistent data, the FREL report also omits information which is vital in building a true picture of Indonesia's overall forest and peatland emissions.
The recent fires that engulfed forests and peatlands have increased Indonesia's emissions, and on some days during the fire crisis the country's emissions were greater than those of China.
Yet the FREL report includes nothing about emissions from peatland fires. The rationale given is that calculating emissions from peat is complex and riddled with uncertainty. While true, these uncertainties are not unique to peat, but to most emissions sources globally.
Further, other supporting documents for Indonesia's climate plan do report a figure for peatland fire emissions.
The result, however, is to exclude from the FREL report a significant share of Indonesia's emissions from forests and peatland.
This inconsistency between different government documents is reflected in public statements made by various arms of the government. For instance, the president has promised to protect and restore burnt peatlands. However the agriculture minister is pushing for recently burnt areas to be opened up to agricultural industries.
Reduce deforestation, reduce emissions
Review of the numbers underlying the FREL has also revealed errors in how the annual averages for the destruction and degradation of forests and peatland are calculated.
As a result of revisions, omissions and errors within the FREL, the climate plan submission does not consider the full impact of deforestation and peatland emissions and under-represents Indonesia's contribution to global emissions.