2015: A year coal companies would like to forget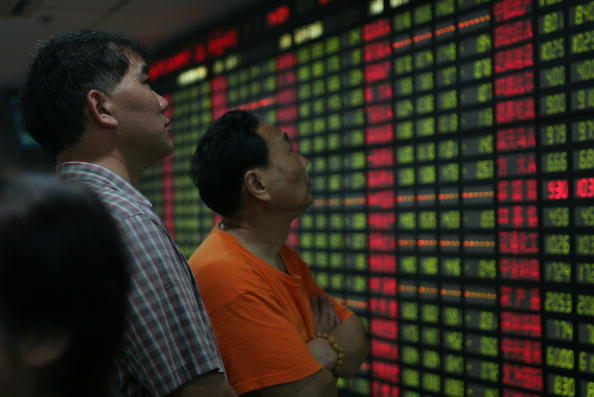 Mining companies have endured one of their worst years ever.
As the biggest commodities consumer in the world, China's slowing economic growth has dramatically driven down demand. Meanwhile global efforts to limit global warming to 2 degrees is promising to leave significant fossil fuel resources stranded.
Unsurprisingly the Bloomberg World Mining Index fell as much as 1.6%, trading near a seven year low in September this year. Moreover shares of every regional global coal peer group have fallen this year, with global benchmark prices at record lows.
There seems to be no end in sight for producers; China's dramatic downturn in coal demand has pushed practically every company's margins to the brink.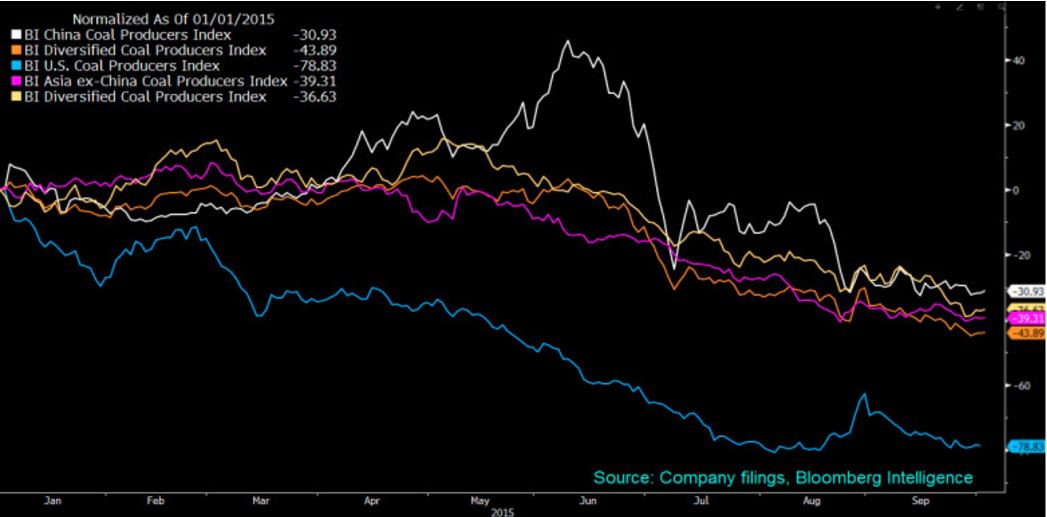 Though the industry is looking at India to fill the gap for Chinese coal demand, Minister Piyush Goyal's recurring prediction that India will not require any coal imports suggests a grim future awaits for the seaborne coal market.
Nothing paints a clearer picture of the downfall of coal exporters than this indexed graph of listed coal companies from Australia, Indonesia and US, which have collectively plummeted 73% year-on-year.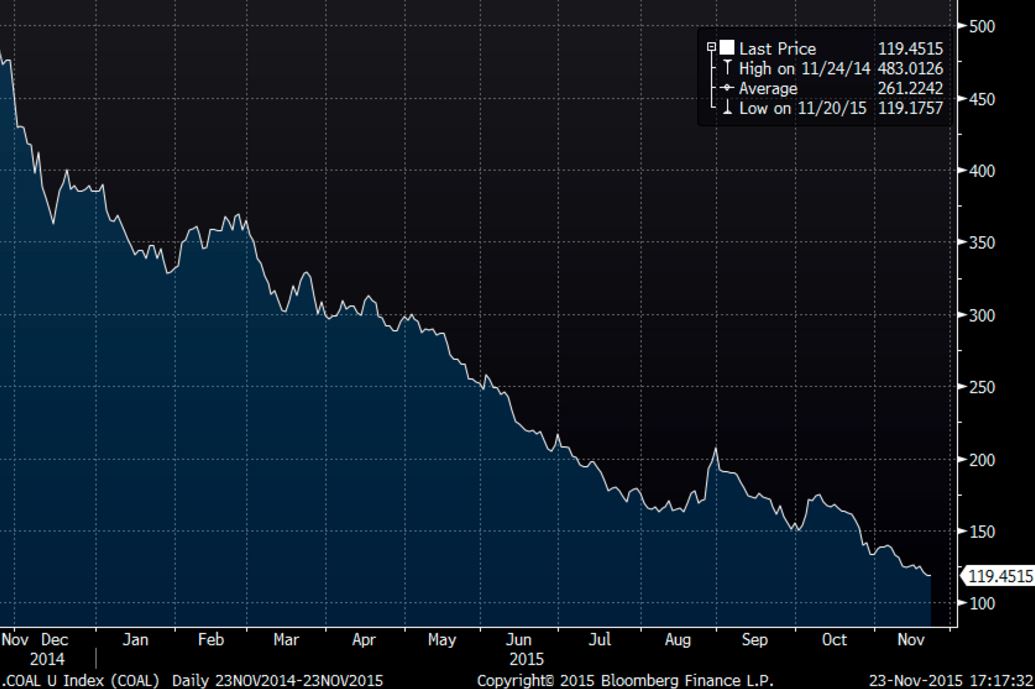 The US coal industry in particular has suffered this year, driven by power plant closings, cheap natural gas and low seaborne coal prices. Financial firm UBS has cut its long term seaborne thermal coal real-price by 33% to $55/mt.
Now that the Obama administration continues to toughen emission rules, it has pushed big coal producers like Arch Coal to bankruptcy, while the share price of Alpha Resources has fallen so low they have lost their right to self bond.
And just when you thought the industry can't look any worse to investors, Peabody Energy, – the world's biggest private coal company – recently admitted that they failed to disclose the climate risks of their product following years of scrutiny from the SEC.
On the first day of discussion at COP21, the President of the island nation of Kirabatis called for a global moratorium on new coal mines; many nations asked that fossil fuel subsidies be replaced by carbon prices; and everyone said climate change must be tackled by curbing and ultimately ending carbon emissions.
This all sounds like the death knell for coal companies. After all, coal is the obvious first sacrifice when it comes to meaningful action.
No wonder investors are bailing.