Eni: Energy giant teaches kids 'oil tanker disasters are good for tourism'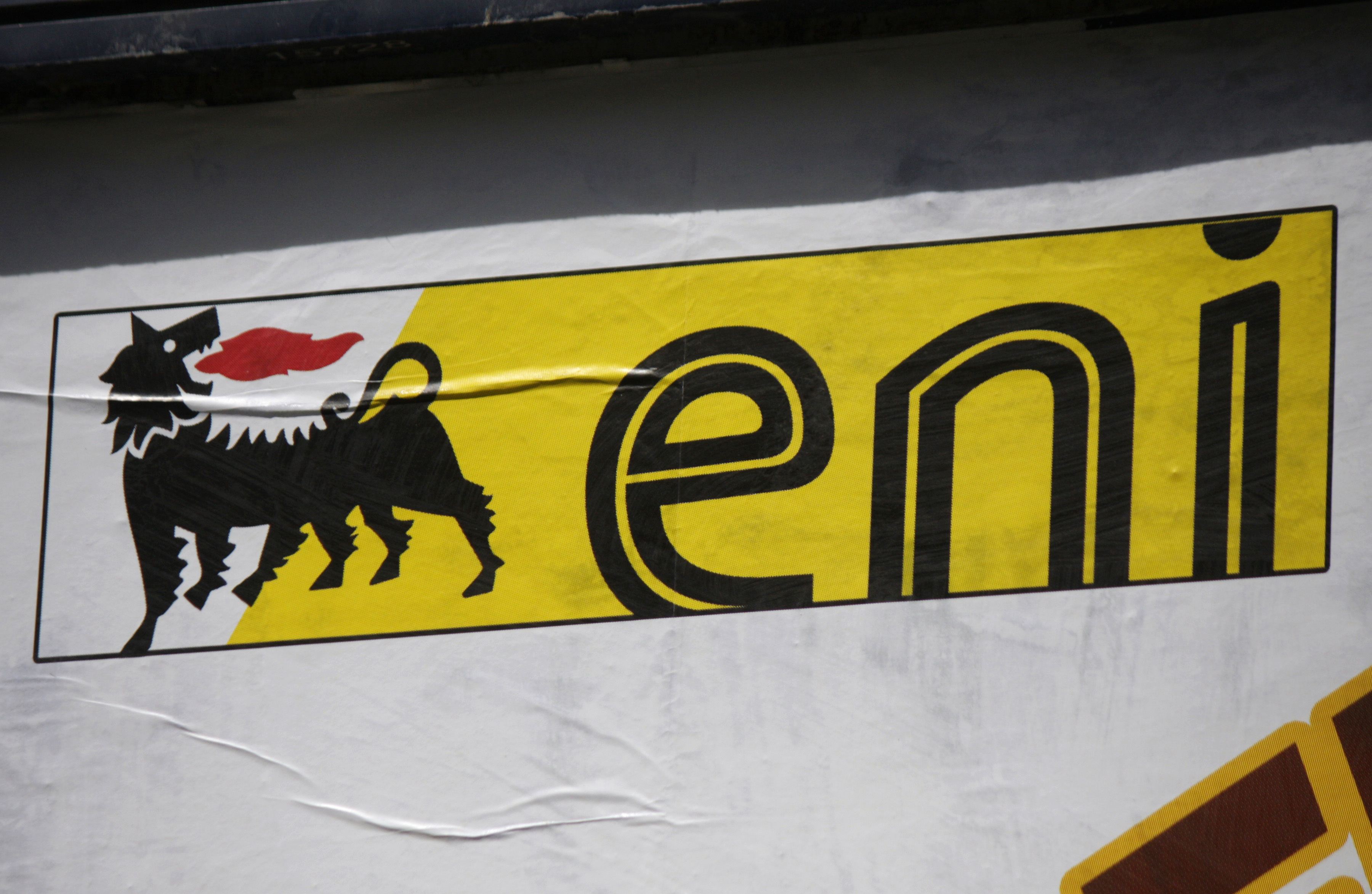 Controversial energy giant Eni runs an education programme that teaches children across the world that mining has a positive impact on wildlife and sunken oil tankers "create environmental tourism opportunities", an Unearthed investigation reveals.
The Italian company, which has a $5.6 billion platform known as Goliat primed to drill in the Norwegian Arctic, runs the education project Eniscuola, or Eni schools.
Eni claim the project's website receives 1.8 million hits annually and has users from 15 countries worldwide; with countries from Italy to Mozambique and Ghana, through to Norway and the United States.
Eni schools was founded in 1985, is a free online education resource which aims to inform students about energy, the environment and natural sciences..
A company spokesperson told Unearthed that Eni schools content is prepared by the Eni Enrico Mattei Foundation, "an independent, non-partisan, non-profit organisation". Enrico Mattei was an Italian public official who was instrumental in founding Eni after the collapse of fascism at the end of World War Two.
Highlights of the programme include:
Work which explains how man-made objects like oil rigs and mining platforms have a positive impact on the environment and wildlife.
A section on how major ecological disasters, like the sinking of the Haven oil tanker in 1991, create environmental tourism opportunities.

An analysis of the environment of the Arctic which fails to make explicit reference to climate change.
One section translated from Italian as 'life platform' ('vita in piattaforma') "aims to inform students on the richness of biodiversity in the Adriatic Sea and the habitats that are created around the mining platforms".

Another titled 'an artificial paradise under the sea' talks up how oil rigs can become homes to marine life and increase fish stocks, and describes how disasters like the sinking of the Haven tanker off the coast of Liguria in 1991, which saw one million barrels of oil flow into the Mediterranean and five crew members die, can be "turned into an environmental and tourism opportunity".
As the project's website states: "currently the wreck of the oil tanker Haven is the largest and most beautiful scuba diving site in the Mediterranean".
Claims of the ecological benefits of offshore oil rigs and mining platforms have long been controversial.
Environmentalists point out that the environmental benefits of leaving industrial equipment in the sea for Artificial reefs to be formed are too often outstripped by the risks of accidents and the disruption caused by the man-made material.
Professor John Shepherd, an oceanographer at the University of Southampton, told Unearthed that Eni school's claims were "rather extravagant".
"There is plenty of evidence that man-made structures can provide extra habitat for sessile organisms in areas where hard substrate is in short supply, and wrecks are very popular locations for sport divers and fishermen," he said.
"However, hard evidence that this has any significant effect, of either sign, on the abundance of biota at the population level, i.e. other than very locally, is very hard to find. 'Rigs-to-reefs' is a popular policy in the Gulf of Mexico, both with rig operators and sport fishermen, because the 'reefs' only need to be effective as fish aggregation devices (FADs) in order to please the fishermen.
"That policy is banned in the OSPAR area because of lack of evidence of a similar significant effect in colder northern waters and also probably because there is less interest in offshore sport fishing in the area. Of course, anything intended to create a reef needs to have had any potentially toxic materials – including oil – removed first."
According to an Eni spokesperson, the Haven tanker is referenced simply as an example of an artificial barrier, and special attention is paid to the "sensitivity of language" when discussing the disaster.
Who are Eni?

– Largest oil and gas company in Italy
– Formed in the 1950s out of former state-owned company Agip.
– Revenue stood at £91.5 billion in 2014.
– Last western oil company operating in the Arctic.
– $5.6bn oil rig Goliat, part-owned by Statoil, stationed off the coast of Norway.
– Ongoing corruption case in Italy over $1.1bn 2011 deal to buy Nigerian oil fields.
The Arctic: 'A sensitive climate' affected by 'general overheating'
Since Shell took it's Polar Pioneer rig out of the Chukchi Sea earlier this year, Eni has made a big deal out of its own Arctic plans.
Days after Shell's announcement, the company told the Guardian it's Goliat rig, which is partly managed by Norwegian state oil company Statoil, was "ready to go"; despite the project being hampered by delays for years. Eni estimates that the Arctic outpost could be sitting on as much as 175 million barrels of oil.
Eni schools tells students the Arctic is a "sensitive climate", which is "not spared the negative impact of some of man's activities", but fails to mention the impact of climate change, or even refer to it by name in a series of worksheets and information packs on the area.
Instead Eni schools material writes: "Recent studies actually showed the permafrost is getting thinner, probably because of the earth's general overheating."
Asked why no reference to climate change is made in the school's Arctic section, an Eni spokesperson said: "Eniscuola is not a website dedicated solely to climate change" but the project "promotes all scientific subjects, including climate change" and has a section dedicated to the subject online. They added that Eni would be preparing more content on this topic in time for the UN climate conference in Paris.
The spokesperson also pointed us in the direction of the International Centre for Climate Governance, a Venice-based research body founded in part by the Eni Enrico Mattei Foundation.
Billion dollar corruption case
Despite being Italy's largest energy company, Eni has been hit by the global fall in oil prices and a series of ongoing scandals.
In the last quarter it made a loss of $281 million, with the company stating that disappointing results in its gas and power units had been compounded by the low price of crude.
The company is also the subject of an ongoing court case in Italy, with prosecutors investigating a $1.1bn deal in 2011 to secure a lucrative oil field in Nigeria.
Prosecutors have named the company's current and former CEOs, Claudio Descalzi and Paolo Scaroni, as being involved in the deal to purchase the OPL-245 block from a shell company owned by former Nigerian oil minister Dan Etete.
It is alleged that as much as half of the money in the deal went on bribes. Members of the Nigerian House of Representatives have condemned the sale, and called on the government to cancel it.
The company's most recent annual report makes explicit reference to risks associated with ongoing legal cases being brought against it and anti-corruption legislation.
A section of the document warns "it is possible that in future years ENI may incur significant losses in addition to the amounts already accrued in connection with pending legal proceedings".
Last year, a UK court seized $85m in assets related to Etete's company Malabu oil and gas after a request from Italian authorities.
In 2013, the Metropolitan Police started looking into allegations of money laundering in the UK in connection with the deal, but stopped the investigation recently due to insufficient evidence.
Countries using Eni schools:
– Angola
– Australia
– Congo
– Croatia
– Ghana
– Indonesia
– Kazakhstan
– Mozambique
– Netherlands
– Norway
– Pakistan
– Timor-Leste
– United States
– Ukraine