Poland's miners get coal for Christmas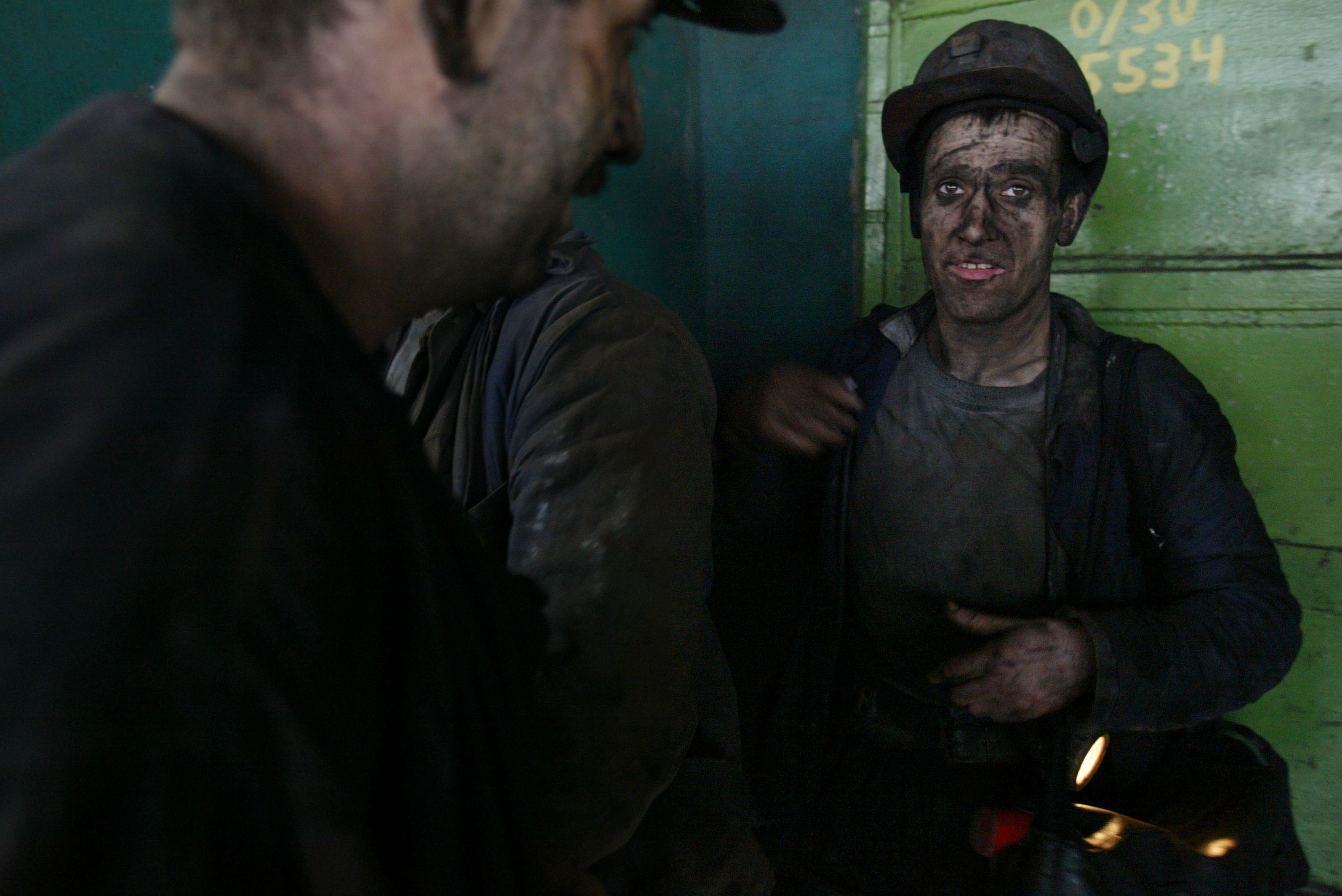 It's not easy being a coal miner.
Miners work underground for hours with no natural light or fresh air, and breathe unhealthy air that can cause 'black lung' diseases.
There's risk of accidents and even explosions.
In Poland alone, 134 people have been killed and 125 injured in coal mine incidents since 2009.
For those willing to take that risk, however, the job of coal miner in Poland pays pretty well, despite the troubled state of the sector.
Polish miners earn twice the national average — 78,000 zl pa (£13,000) vs 46,300 zl pa (£7,700).
And there's also some pretty sizeable benefits, including a 'coal for christmas' bonus.
While the average Polish household uses 3 tonnes of coal for heating through winter, miners get 8 every year.
What do they do with the coal? Either they get the cash equivalent or sell their quality coal and buy cheap materials for heating instead.
So it's hardly surprising that almost half of spending by state-owned mining companies comes from paying its current and retired workforce.
Miners don't retire
In early December, Kompania Weglowa reportedly handed out 300m zl (£50m) on the so-called Barborka — the 13th salary dedicated to the celebration of the miners' St Barbara Day.
It wasn't easy to find this money for a company that already has 4b zl (£665m) debt.
Many pitmen have been receiving Barborka for decades. Despite being able to retire after 15 years (each working year counts as 1.5 for them in Poland), many choose to stay.
In 2006, 85% of working miners had 16+ years of experience and the pattern is likely the same today, despite the fact that 25,000 jobs have since been cut.
As a result young miners are increasingly working on temporary contracts.
Coal companies are unwilling to pay more benefits to new workers, and so third parties become responsible for worker safety.
It also pays pretty well to be a retired miner in Poland, better than being a teacher or construction worker on pension.
Retired miners receive from 120 to 500% of the actual money they've given to social insurance (ZUS) during their working life (the standard is 100%).
While coal companies are expected to make donations to ZUS, many are exempt from it due to the ongoing financial crisis. The state compensates the rest — or rather other taxpayers.
Impact of the debt crisis
In 2013 the number of retired miners reached 206,000 and it grew further this year due to redundancy layoffs.
Only between 2010 and 2012, 12b zl (£2b) were subsidised to ZUS for increased miner pensions.
This is almost equal to the amount of the debt the Polish coal industry is carrying, and is 10 times more than direct subsidies given to the industry for mine closures and more.
Driven by an urgent need to lower the debt, coal companies have been trying to cut the expenses by cancelling or postponing benefits to pensioners.

Silesia band sings: 'Let the output rise'
The government's stated pensioner benefits cut is likely to save Jastrzebska Spolka Weglowa (JSW) 700m zl yearly after the coal company won a legal fight with its retired workers.
Ex-miners are, however, strongly backed by a number of trade unions.
And, by the way, since the 'free coal' was taxed during their employment, it is again up to ZUS to pay the money back instead of JSW.
The official Polish position on coal remains unchanged after Paris climate agreement.
While Europe is phasing out coal, Poland's government tells its 95,000 miners coal is not going anywhere.
But the steps it's taking do suggest the (very) beginning of the end.