Uganda oil drilling threatens World Heritage national park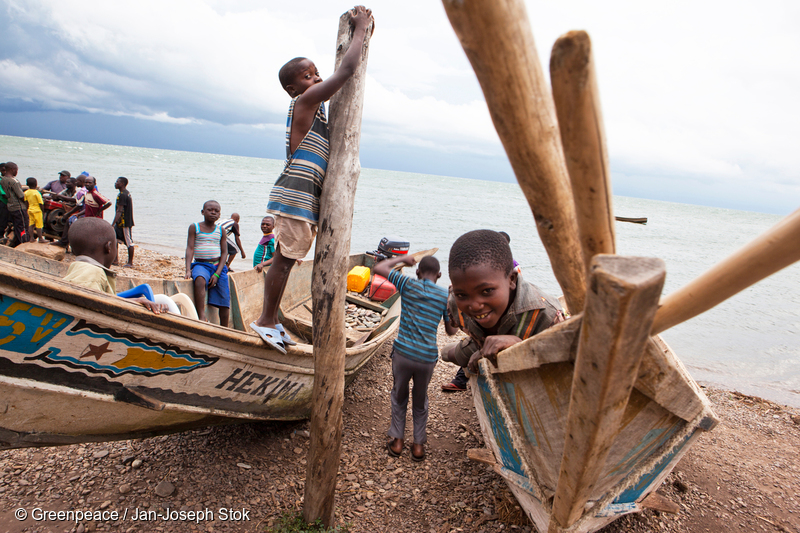 Oil firms including a Nigerian company at the centre of a Liberian bribery scandal and a Russian firm linked to an arms dealer are bidding for rights to explore in a block bordering Africa's oldest national park.
Anglo-Irish company Tullow Oil is also on the list of possible drillers. The firm has previously explored for oil in the Arctic and recently won rights to drill in the Norwegian far north.
The Virunga park, in the Democratic Republic of Congo (DRC), shares Lake Edward with neighbouring Uganda. It is a UNESCO World Heritage Site home to a number of endangered species.
Uganda is also home to between half and a third of the world's remaining endangered mountain gorillas.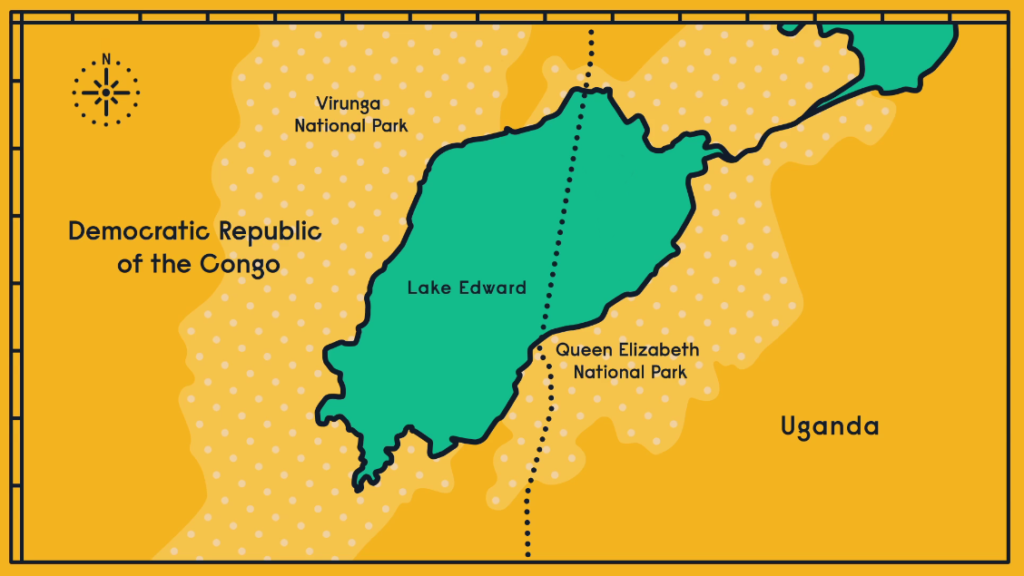 Sixteen companies approved
The Ugandan government has granted approval to 16 companies to bid on exploration rights for six blocks in the region – an area totalling 3,000 square kilometres.
Companies on the list include Nigerian firm Oranto, at the centre of a 2007 Liberian bribery scandal, where it acquired contracts then sold to Chevron; Telconet, a Russian firm registered in the Cayman Islands; and RT Global Resources – who has links to Rostec, a Russian arms dealer.
Telconet and RT Global are part of Russian joint venture African Global Resources – one of the 16 companies approved to bid for exploration licences. Anti-corruption NGO Global Witness has raised concerns over their suitability for oil contracts in the country.
Ngaji block containing African Great Lake
One of the six blocks under offer, Ngaji, extends over Lake Edward, which straddles Uganda's border with DRC and forms part of the Virunga park.
An estimated 200,000 fishermen and local people depend on the lake – the smallest of the African Great Lakes – for their livelihoods. A spill or leak into the lake, which is one of the sources of the Nile, could have a significant impact on food and water security for millions of people.
Environmental groups have urged Uganda not to licence an oil exploration block close to the national park – because oil drilling would harm its delicate ecosystem whilst road building would risk opening the park up to illegal logging and poaching.
UNESCO have also written to the Ugandan government to highlight that the World Heritage committee sees oil exploration as incompatible with World Heritage status.
Although the protected area is in DRC, Uganda is also party to the World Heritage Convention – meaning the country should not undertake any activities which might damage other territories' natural heritage sites.
The European Parliament recently issued a resolution urging protection of the park.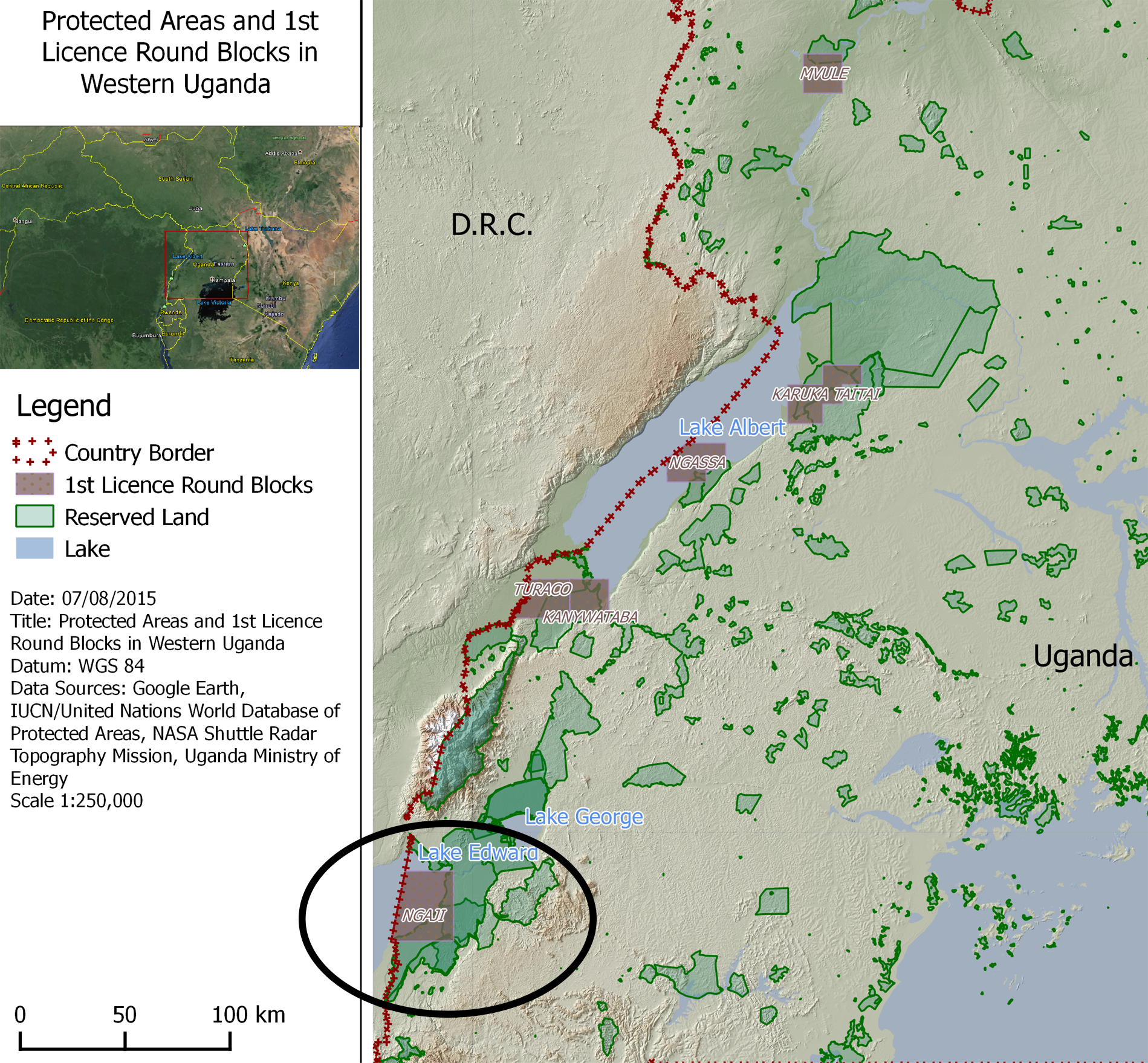 Tullow vows to stay away from World Heritage site
Anglo-Irish company Tullow Oil is among those approved to bid for licences. Tullow has already drilled nearly 80 wells in Uganda – on the shores of Lake Albert further north.
The company pledged in November 2015 not to explore in World Heritage sites. It admits to being active in a number of "protected areas" in Uganda, Ethiopia and Kenya.
Tullow Oil also held blocks in the Lake Albert Basin area of the DRC, from which it withdrew in 2011.
The government of Uganda is keen to develop its oil. Seemingly unfazed by low oil prices, a law was passed last year waiving VAT for investors.
Bribery and threats as British company hunts for oil in DRC
The licensing round comes after seismic surveys in the DRC by a British firm now mired in scandal.
The 2014 documentary Virunga alleged that British company SOCO International offered in bribery payments to Congolese officials, – in order to secure access to the park for oil prospecting.
The bribery scandal led to the firm's complete withdrawal from DRC and a reassessment of its African activities.
Last October the Alexander Soros Foundation honoured two Congolese activists, Lake Edward fisherman Alphonse Muhindo Valivambene and environmental activist Bantu Lukambo, with their annual Award for Activism in Environmental and Human Rights for their protest against oil prospecting. Both said they had received threats, forcing them to leave the country.
Valivambene, like many fishermen on Lake Edward, adamantly opposed seismic testing in the lake, because of the threats to their livelihood. He says people associated with SOCO first offered bribes, later threatening him when he did not end his protest against the company's oil prospecting.