Data: 100% of the net additions to the EU's power mix last year came from renewables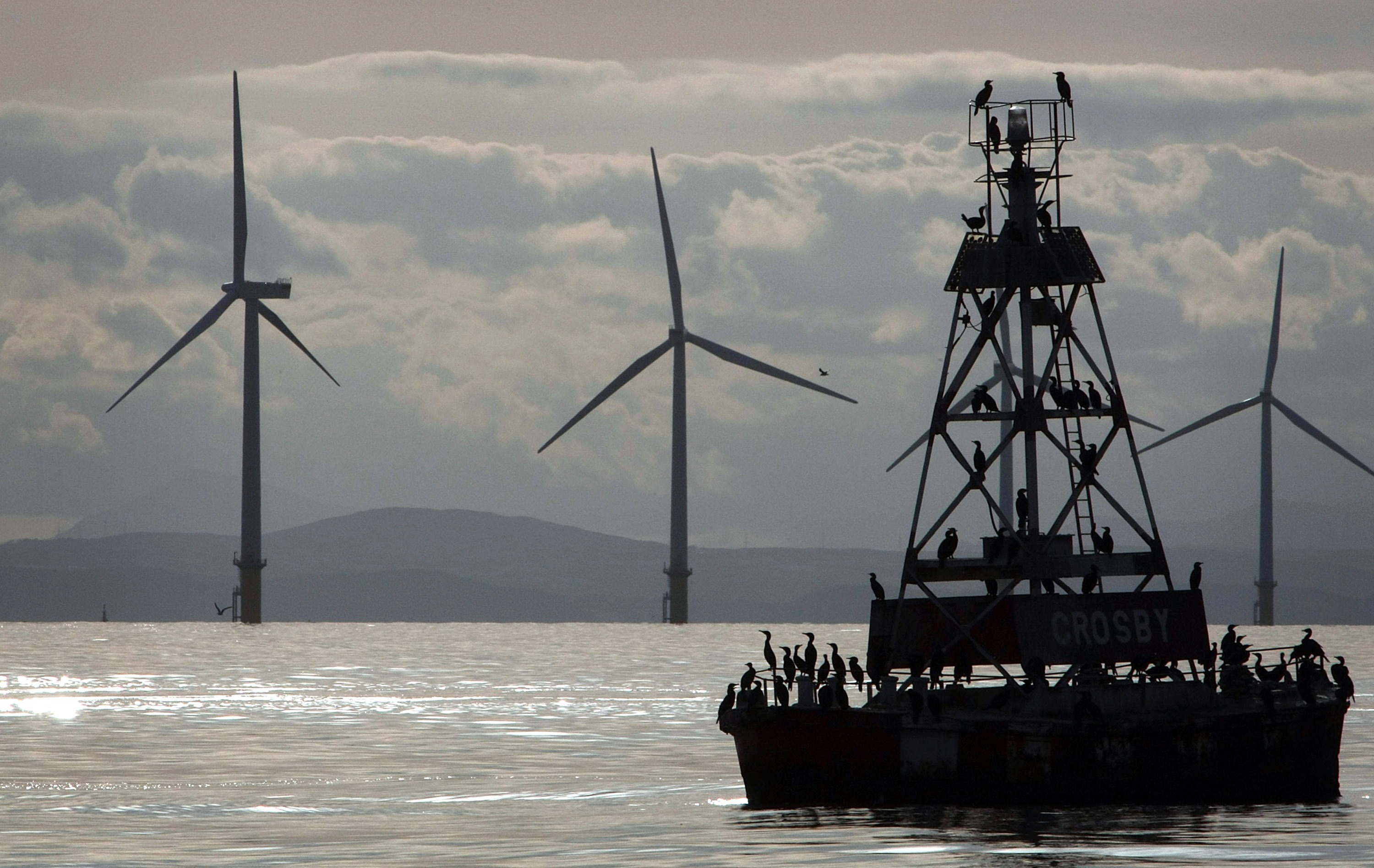 So here's a thing. All of the net increase in the EU's power generating capacity came from renewable energy last year.
The data from the European Wind Energy Association (EWEA) shows that whilst some new coal and gas capacity did come online, more was retired.
That is to say the amount of fossil fuel (and nuclear) generating capacity reduced whilst the only thing to increase was wind and solar. Biomass also saw a fall.
Here's what this looks like, in chart terms:
New coal 
In fact last year was, apparently, the eighth year in a row in which renewables made up more than 55% of new power generating kit – though if we're honest we're not entirely sure why that matters.
To save on words, here's a chart of the absolute capacity figures – note there was actually a surprising amount of new coal in there.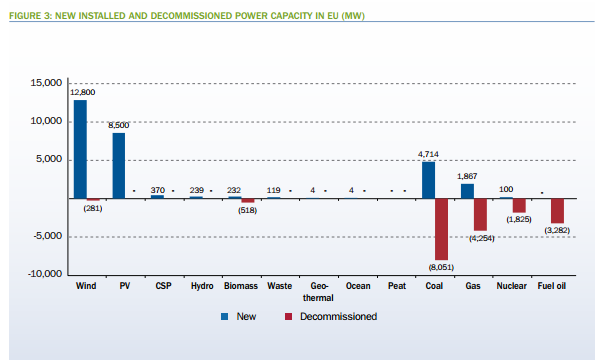 Obviously capacity does not equal generation; the wind does not always blow and the sun does not always shine. But wind is beginning to contribute a significant amount of the EU's power mix – 11.4% last year according to the EWEA.
Again, a geeky side-note, only 1.5% of that comes from offshore wind, the main focus of UK policy.
UK on top – and not so much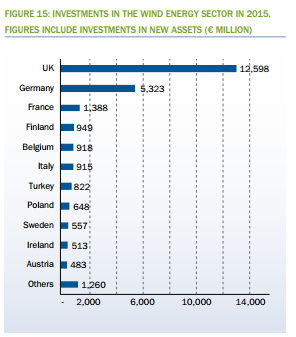 And finally something very strange. The UK is spending a huge amount of money on wind – which tops the investment table – whilst installing, um, not very much new capacity.
Indeed in 2015 the UK installed less new wind capacity than that well known exponent of action on climate change, coal-happy Poland.
The reason? It could be that UK wind, being offshore, costs a lot more than the same amount of onshore capacity elsewhere. Or it could be that it's taking time for that investment to come to fruition (again, perhaps, because it's in much more complex offshore projects).
Either way, it suggests the UK is not, perhaps, getting value for money when it comes to renewable energy.
Here are the top four EU countries in terms of wind energy installations in 2015: