Peabody Energy: The fall of the world's biggest public coal company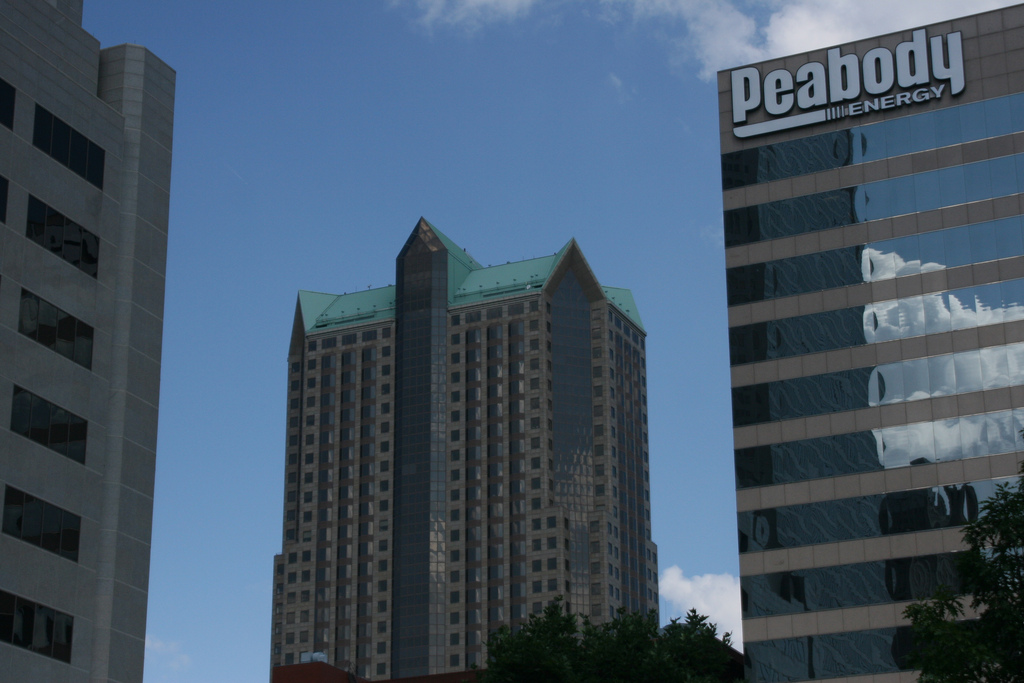 When is Peabody going to declare bankruptcy?
That's the big question for commodity analysts around the world.
The world's biggest publicly traded coal company has had a tough start to the year. After two years of clawing itself out of financial ruin, using every trick in the playbook from shares reverse splits, to renegotiating every bond, to finally drawing down a $1.6 billion credit facility early this month, Peabody still looks dangerously close to bankruptcy.
Here's the current state of play: 
1. Peabody has about $900 million in cash and liquid assets. but its interest in 2015 alone were $465 million.
2. Negative cash flow coupled with seven-fold increase in posted letters of credit have cut its liquidity by 56% from last year
3. The Interior Department has told three states to reassess whether Peabody meets the financial criteria for self-bonding, which may open them up to $1.47 billion worth of reclamation liabilities.
4. And even the company admitted that it will see a decline of 40 – 60 Million tonnes of coal used in US utility consumption in 2016.
5. Fitch just downgraded its Default Rating from CC to CCC, affecting over $8 billion of its obligations.
6. The SEC halted short traders from selling Peabody stock for two consecutive days now, as it's been plummeting by more than 10% a day.
It's a firesale
Though it had plans to sell off three mines to Bowie Resources to improve liquidity, the deal doesn't seem to be moving ahead (and while we are at it, Bowie couldn't find the financing for this deal even with big banks like Citi and Deutsche Bank onboard).
Their debt restructure plan is contingent upon this deal, and if it falls through, all of their renegotiation will be moot.
Meanwhile, the market for coal mines is brimming with fire sales. Anglo American (one of the biggest coal miners in Australia) has announced that it is going to sell of all of its coal mining assets in an attempt to reduce its debt.
Though one really has to wonder who would buy coal mines these days (Anglo's Dartbrook coal asset was sold to Nathan Tinkler, who is currently fighting bankruptcy himself).
Though many the US coal miners have go into bankruptcy under Chapter 11 of the US bankruptcy legislation, the story for Peabody may be further complicated by its coal business in Australia.
Australian insolvency law may hold directors personally liable and criminally reckless for insolvent trading.
Whether this law could apply cross-borders to Peabody's board in the US has yet to be seen, but it could be influencing the board's desperate attempts to stay liquid and avoid Chapter 11.
So back to that question at the top: When is Peabody going to declare bankruptcy?
Well, it could be any day now.