Shell faces fresh legal action over environmental damage in the Niger Delta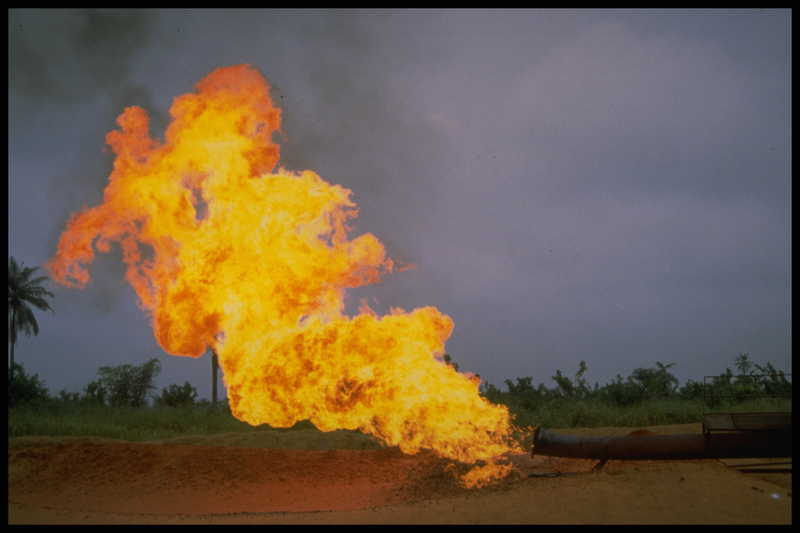 Royal Dutch Shell is facing two fresh claims in the UK over oil spills in Nigeria that communities say have damaged their livelihoods.
The Bille Kingdom and Ogale community both lie in the Niger Delta, the resource rich and oil ravaged heart of Nigeria's oil industry, where Shell has operated for more than 50 years.
Similar litigation launched in 2011 on behalf of the Bodo community, also in the Niger Delta, led to Shell paying £55m in an out of court settlement in January last year.  
Yesterday's hearing gave permission for the claimants' solicitors Leigh Day to serve the claim on Royal Dutch Shell's Nigerian subsidiary, the Shell Petroleum Development Company (SPDC) which is the biggest onshore oil producer in Nigeria.
Astrid Perry, Lead Solicitor for the Bille claimants said it is not uncommon for oil spill litigation in the Nigerian courts to be subject to excessive delays — with some cases taking between 15 to 20 years.
She said: "The claimants are rural fishermen and women of limited means who would not have the funds to bring this claim in Nigeria. For some of our clients, relying on the Nigerian courts to resolve this dispute could mean not seeing a resolution to the claim in their lifetime."
Wealth inequality
Nigeria is Europe's third largest oil supplier, and in 2012 provided an estimated 10% of Royal Dutch Shell's global upstream profits.  But despite its oil wealth, 68% of Nigerians live in extreme poverty.
The discrepancy between oil wealth and economic development is most stark in the Niger Delta, whose oil sales provide up to 70% of government income but whose 31 million inhabitants have amongst the worst access to electricity, healthcare and clean drinking water in Nigeria.
This divide is widespread: Almost 80% of countries whose economies have historically been driven by resources have per-capita income levels below the global average.
This trend undermines oil companies' claims to be fuelling sustainable development or a "path to prosperity" for the developing world.
'Vulnerable to pollution'
Reliance on subsistence farming means that communities are particularly vulnerable to pollution. The claimants from the Bille Community are traditionally reliant on fishing to sustain their way of life.
But they claim that oil spilled from the Nembe Creek Trunkline (NCTL), which takes oil around 100km to the Bonny Export Terminal, operated by Shell, have destroyed their livelihoods.
A spokesperson for Shell's Nigeria subsidiary told the Financial Times: "Both Bille and Ogale are areas heavily impacted by crude oil theft, pipeline sabotage and illegal refining which remain the main sources of pollution across the Niger Delta. Ogale is in Ogoniland and it is important to note that SPDC has produced no oil or gas in Ogoniland since 1993."
In 2011 the United Nations Environment Program (UNEP) report stated called for SPDC and its partners to clean up the area, which has been subject to spillages since 1989. A November 2015 report from Amnesty International found that Shell had failed to clean up the spill sites identified in the UNEP report.
Nigeria divestment
Shell stopped operating in Ogoniland in 1993 as a result of community protests including those led by influential poet, journalist and campaigner Ken Saro-Wiwa. Since 2010 has Shell has divested more than $4.8bn of Nigerian onshore assets. This includes the NCTL pipeline, which is at the center of the Bille claim.
Patrick Dele Cole, a Nigerian politician and community leader, told the Financial Times that this onshore divestment meant that timing of the new cases were critical. "It is especially important as the companies divest from onshore assets where the devastation is most severe. Understanding how and if liability is being transferred is vital," he said.
When discussing the sale of Nigerian assets in April 2014, Royal Dutch Shell CFO Simon Henry admitted that the "reputational liability" for Shell's Nigeria operations was "impossible to divest". But he went on to reassure the 20 or so oil analysts on the call that the company would seek to, "establish baselines against which we carry no further liability if there are environmental or other issues after the point of sale".
The claim being brought by the Bille residents could test how these "baselines" were set.  The NCTL was sold to Nigerian Aiteo Eastern E&P along with Oil Mining Lease 29 (OML 29) in March 2015.  It is not yet clear whether Shell did in fact transfer liability when it sold its stakes to these companies.
The case continues.