Investigation: How illegal African timber is being exported to global consumers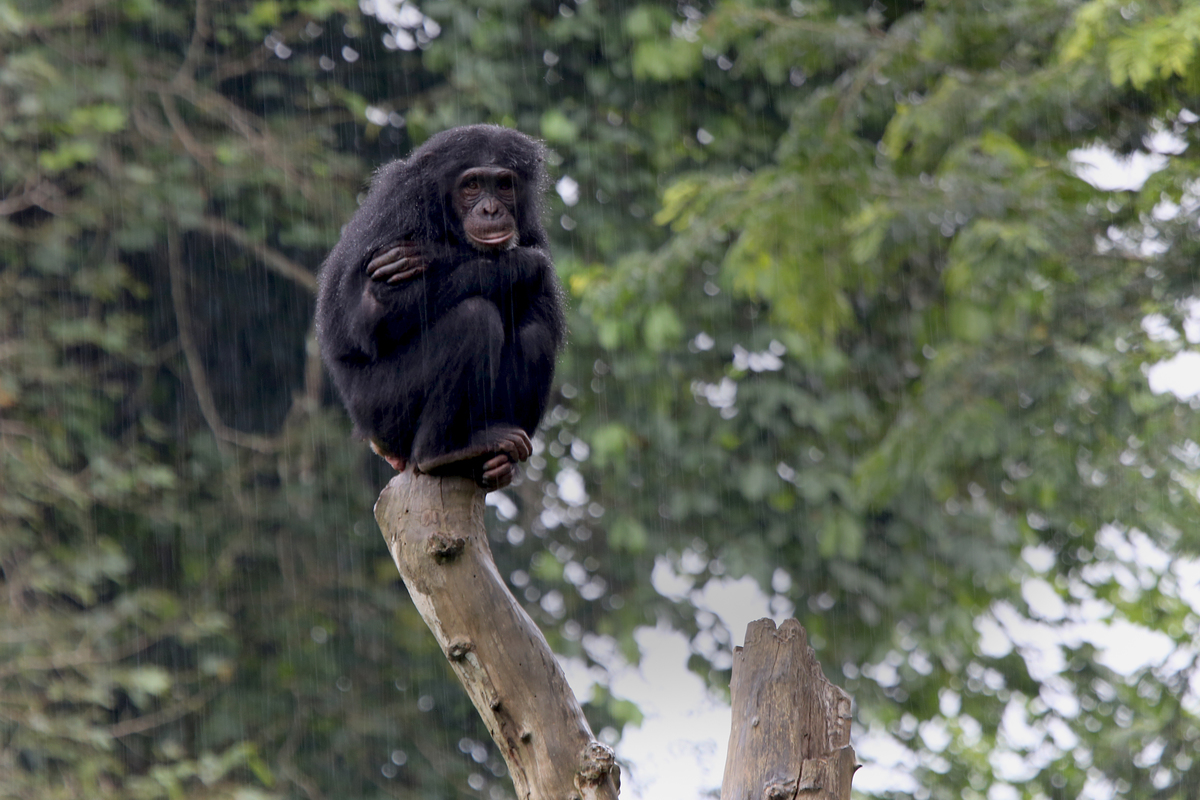 Illegally logged wood from one of the most biodiverse regions on the planet is being exported and may end up in the hands of consumers across Europe – according to an ongoing Greenpeace investigation.
The latest revelations come after regulators in The Netherlands filed a report against a Dutch timber importer for breaching EU timber import rules.
However, Holland is not the only country importing high risk timber from Africa's rain-forests.
Unearthed has learned that the new revelations have prompted an investigation by Cameroonian authorities into illegal logging which accounts for 10–30 per cent of global wood trade.
"The area of tropical forest that is remaining in Cameroon is diminishing, so there is a serious threat from illegal and unsustainable logging," said Alison Hoare from Chatham House who has researched the issue.
"The Congo basin as a whole is home to the second largest area of tropical rainforest after the Amazon rainforest, hugely important to both biodiversity and climate."
New evidence
Cameroon's government – which is negotiating with the EU for preferential treatment on timber exports – has always denied allegations that it is failing to police logging in the country.
Yet in January this year our team found further evidence that La Socamba, a major supplier to the country's largest exporter of logs, is logging outside of its agreed boundaries.
Researchers heard first-person testimony from people on the ground and found evidence of marked logs in a community forest well outside the logging boundary.
La Socamba goes on to sell its logs to the Compagnie De Transport Et De Commerce (CCT) which exports them, sawn or not, worldwide – including to China and the EU.
Our researchers have found CCT logs and sawn wood with traders in China, Belgium, The Netherlands and Spain, with the wood likely going on to be sold throughout the EU.
Wood exported to China is often then sold to Europe in a more processed form.
Investigation
Speaking to Unearthed, CCT said the revelations had prompted an investigation by the Cameroonian ministry of forests:
"On the request of Greenpeace, MINFOF has ordered an audit of the activities of CCT and its suppliers", the firm admitted.
"The expected report will establish the responsibilities of anyone involved in illegal activities as well as trace the resulting timber."
La Socamba could not be reached for comment, despite repeated efforts to track down staff responsible for the firm's activities.
The latest news will come as a blow to Cameroon, which is trying to establish a reputation for good governance on timber but has long struggled with allegations of corruption and incompetence.
"The lack of control and regulation of issuing of licenses is a huge issue – it's partly tied up with corruption and it's partially tied up with the pressure on land resources and a lack of good planning," said Hoare.
Deforestation
Illegal logging and road building by logging companies can leave local communities destitute and trigger deforestation.
The Cameroon rainforest provides a valuable habitat for endangered gorillas, chimpanzees and forest elephants.
Uncontrolled logging operations in Cameroon are also a common cause of social conflicts, as they frequently occur without the consent of forest-dependent communities, who see their resource base destroyed with rarely any benefit in return.