Major consumer goods companies fail to create deforestation policies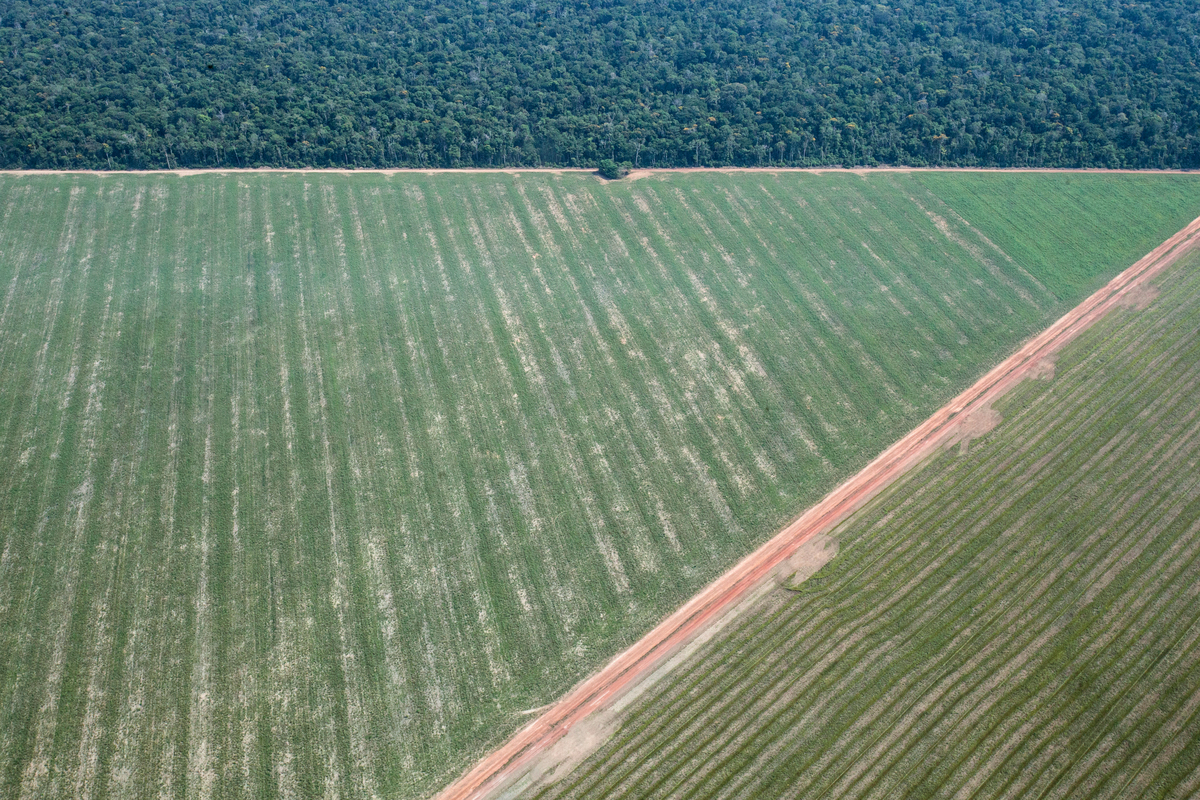 Most members of a trillion dollar alliance of consumer goods companies are failing to establish comprehensive policies to quash deforestation in their supply chains, a new report shows.
On the first day of the 2010 Cancun climate summit, the Consumer Goods Forum (CGF), announced a commitment to achieve zero net deforestation by 2020.
But only 25% of the 55 most influential companies in the CGF have put their own such policies in place across all of their affected commodities, according to a report published in June by the Global Canopy Programme (GCP) and Carbon Disclosure Project (CDP). Nestle, Danone and Unilever are among these leading firms.
The 55 companies assessed control more than 37% of the global cosmetics and personal care industry. 
Deforestation is one of the major drivers of climate change, responsible for between 6-17% of global carbon emissions.
Progress on sourcing of soya and cattle products is falling behind timber, palm oil and paper, according to the report. Only one third of assessed companies are implementing sustainability policies specific to these two commodities. Even fewer have respective policies to tackle deforestation concerning forests with high conservation value.
The CGF has 400 members across 70 countries – including Marks & Spencer, Walmart and Procter and Gamble – with combined sales of €2.5 trillion.
Three quarters of CGF companies in the report are "actively engaging" with their suppliers on the issue, said Tom Bregman, author of the report at the GCP. He highlighted Nestle as an example of a company making progress, with 90% of its palm oil now able to be traced back to mill.
"It's very hard to assess how far we are along this journey (to achieving zero deforestation by 2020). The signs are encouraging but there is clearly still a long way to go.
"Members of the CGF are really leading the way in terms of making these commitments and acknowledging the risks. Many are beginning to engage with their suppliers but more can still be done to verify and audit their supply chains."
Companies based in the Asia-Pacific region rank lowest in the assessment.
Bregman said deforestation in their global supply chains is "not so much on the radar" of companies in countries such as China and India, which "have focused internally on issues in their own countries such as pollution".
The findings come on the back of research published by WWF that reveals that only 14% of CGF members have made measurable commitments to source commodities derived from forests, fisheries and farming in a way that meets the NGO's sustainability standards.
Stephen Watson, head of corporate engagement and Asia for the WWF market transformation initiative, called the findings "disappointing".
"Companies, especially major producers and buyers of commodities, including large brand manufacturers and retailers, have a vital role to play in moving commodity production toward sustainability," he said.
Ignacio Gavilan, CGF director of sustainability, said that the group "is driving positive change."
"This change may not always be the quickest, but it is taking place nonetheless. Reports like the one from the Global Canopy Programme/Carbon Disclosure Project show that CGF members are ahead of the game, when compared to companies who are not CGF members. Time is limited for this global commitment to be met and the available data suggests it's going to be a challenge so we work diligently to bring those who are lagging behind up to speed."