What will the battery revolution look like?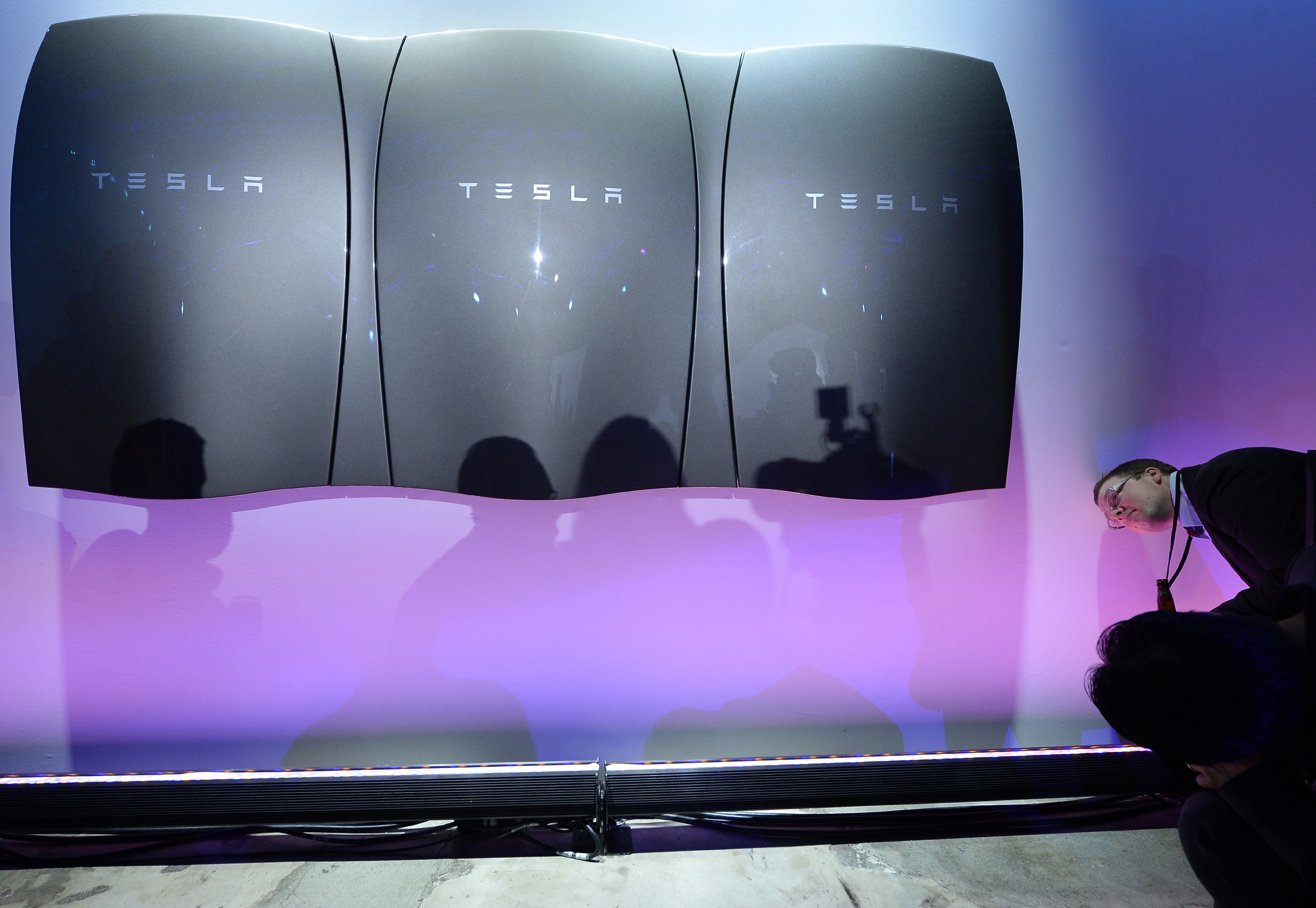 As you'll realise every time your phone runs out of juice, batteries have become fundamental to how we communicate.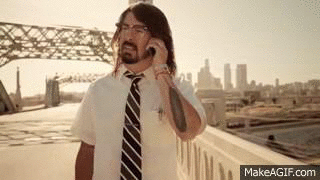 Now they could be about to transform how we get our energy too.
When Elon Musk launched Tesla's home battery system one year ago, he promised "a fundamental transformation in how energy is delivered across the Earth". He is now  building a "gigafactory" in the desert with an ambition to manufacture more batteries by 2020 every year than the whole world produced in 2013.
Musk isn't alone. Big names from Gates to Dyson are now competing in a billion dollar race to discover the next lucrative breakthrough that could revolutionise the energy system.
The technology is changing fast. The cost of lithium-ion batteries – the most common type – plunged by 53% between 2012 and 2015 and are predicted to half again by 2019, according to energy analysts IHS. It's estimated that storage could help to bring about a saving of £8bn to British consumers, secure energy supply for a generation and meet carbon targets.
But what would this "fundamental transformation" look like? We put the question to some self-confessed battery geeks.
We could run our own mini power stations – and sell electricity to our neighbours
"This is the future," claimed Welsh householder Mark Kerr as he proudly unveiled his Tesla home battery system in February this year – the first of its kind to be installed in the country – which allows him to use the energy from his solar panels when the sun isn't shining.
By enabling householders to use their own supply 24 hours a day, cheap energy storage could be "the final piece in the global energy transition puzzle," to use the words of top financial ratings agency Standard and Poor's.
The public could then become not just energy consumers, but energy producers, like Kerr, with each home effectively running their own individual power stations.
Widespread take-up of batteries could even see neighbours trading electricity between themselves. It's unlikely to look like this though: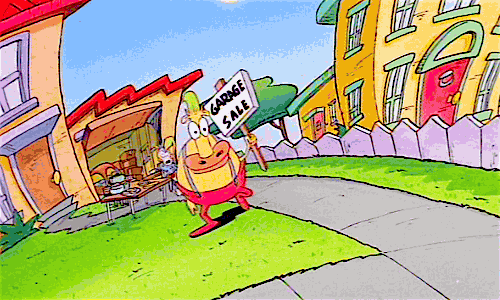 "I'm not suggesting that you would be sitting there on your front lawn selling electricity. You'd do it all through smart technology," says Dr Jill Cainey, director of the Electricity Storage Network, which brings together organisations that deploy, design and research storage.
"You would set the price you're willing to buy at and sell at and there would be a local agent who would look after that for you," says Cainey. 
This could save money for consumers and carbon emissions because the 7-10% of electricity wasted in transmission through long centralised lines that connect them to the grid would be saved.
In fact, individual consumers are already starting to trade with each other via sonnencommunities – an online network in Germany that enables those with battery systems to trade energy with each other –  but as users are not based in the same physical locality they don't stand to benefit in this way.
It could bankrupt the National Grid and lead to rising inequality
Battery geeks call it "the death spiral". As more and more people go off grid, spurred on by the potential of storage to provide them with electricity day and night, the National Grid faces a rising problem – who will pay the costs of their system? At the moment these costs are incorporated into our energy bills.
"We could become lots of isolated units looking after ourselves and the burden of the wires and transformers will fall on those less able to invest so the costs will be spread over fewer and fewer people," says Cainey.
The prospect of the death spiral could upturn the way we pay for our energy.
Instead of paying a flat rate on the energy you consume, in the future we could instead pay a one-time "insurance fee" to connect to the grid for the times when our personal energy systems experience a blackout, if plans being mooted by energy regulator Ofgem become reality.
And spell trouble for the Big Six
"They can't continue to operate on the business model they currently have," says Cainey.
As more and more people start to produce their own energy, large-scale generators are losing custom to individuals and communities who are going off-grid.
This is already causing them problems. In Germany, where community energy projects are more common, energy prices went negative during a particularly sunny and windy May day and firms had to pay consumers to use electricity.
"You could think of big six as being the dinosaurs of the electricity industry. They've either got to evolve very rapidly or they will become extinct. The real driver is that we can now generate electricity ourselves and the role of batteries is to maximise the amount of our generation we can use," adds Cainey.
It could also fight fuel poverty
It might seem that those with less money have far less to gain from the great future battery revolution. But if somebody can be found to purchase the infrastructure, it could help poorer people to save significant amounts on their energy bills.
In the former coal-mining town of Stanley in county Durham, this somebody has arrived in the form of  a partnership between the local authority and a start-up called North Star Solar, which has the former CEO of RWE Npower at its helm.  
In the first project of its kind, last month the town's 35,000 residents became the first to be offered solar panels and a home battery system, free of charge. Combined with the effect of replacement LED lightbulbs, the systems are expected to cut residents' energy bills by a fifth.
Renewable installations have long been an attractive proposition for social housing providers, who are to commit to longer contracts and have the incentive to tackle fuel poverty. There are around 45,000 solar panel installations in the UK, according to estimates by the Solar Trade Association.
"The current market for batteries is people more like me – white, middle-class, middle-aged energy geeks. Now social housing is starting to catch onto the idea. For these people it means delivering affordable warmth. They struggle with their energy bills. They just haven't got that money," says Arnout Andrews, managing director at Adecoe, which supports energy projects in the social housing sector.
But there might not be enough materials to go around
There is always a catch and, in this case, it's not an environmentally friendly one.
Lithium is the best known material used for batteries today, but if we start to use it on a much wider scale, one day we might run out.
The substance has also been linked to the use of child labour in conflict zones and poses a significant risk to natural areas such as Bolivia's salt flats.
"Lithium is not a very abundant element on the earth's crust so a lot of research is being done into other chemistries to see if we can replace lithium with sodium, which is very abundant and cheap," says Dr Jacqueline Edge from the Energy Futures Lab at Imperial College.
"If lithium starts to run out the price would go up considerably but if we could switch to another material we might not have that problem."
Sodium isn't the only other option for battery storage, especially when you look beyond the level of the individual consumer. Other technologies are vying for attention, from pumped hydroelectricity, which is already commonplace, to compressing air in underground caverns to cars driven on hydrogen – the world's most abundant element – which are now starting to enter the mass market.
"We need to consider the system as a whole," says Edge.