Hinkley: Warnings over 'revolving door' between EDF and UK government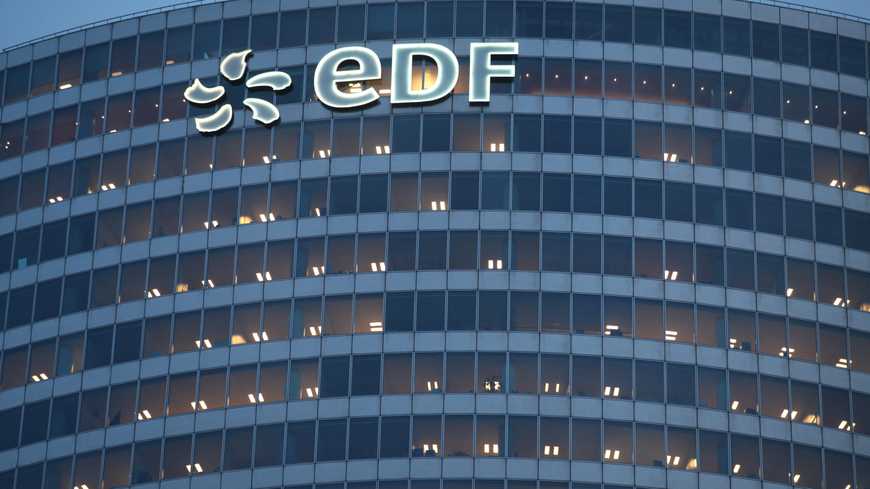 Fresh evidence of links between the government and EDF Energy has led to concerns over the firm possibly receiving "preferential treatment" for its flagship nuclear project planned for Hinkley Point in Somerset.
Ten advisers and civil servants who worked at the now defunct Department for Energy Climate Change (DECC) in the last five years had ties to EDF, according to an analysis of online professional networking accounts by Unearthed.
This follows new Prime Minister Theresa May's decision to hit the brakes on Hinkley, calling for a review of the project mere hours after the EDF board finally voted to approve it.
Under David Cameron's premiership, however, Hinkley was a top priority for the government, with then-Chancellor George Osborne determinedly putting together a deal involving both French and Chinese government investors.
Dearly departed DECC
Among the 10 EDF-linked government employees is a regulatory and licensing officer currently working for the French company — recently employed by DECC and previously an operating reactors programme manager at the Office for Nuclear Regulation.
There also features an EDF strategy manager, who has been working for the company since 2014 following a 13-month secondment to DECC's commercial team (from October 2011) while at previous employer KPMG.
DECC's commercial team played a crucial role in deciding to press ahead with the Hinkley project and NNB Generation Company Limited, an EDF subsidiary, submitted a proposal to the National Planning Inspectorate for a new nuclear power plant at Hinkley on October 31st 2011.
Centrica's Sarwjit Sambhi told MPs on the Energy and Climate Change committee in June 2012: "On nuclear what is important is making progress on what's termed the investment instrument or FID-enabling instruments and clearly the DECC commercial team is very much focused on arriving at an instrument that is investable."
A communications worker currently employed at EDF was previously Senior Ministerial Visits Manager at DECC from the summer of 2013 until early this year.
Unearthed also identified a policy adviser and analyst working at DECC who had recently held similar positions at EDF.
As of August 2015, the French energy giant had one member of staff seconded at the department.
None of the other big six energy companies had staff seconded at the same time.
EDF's ties to the UK government hit the headlines earlier this year when The Times revealed that former energy secretary Sir Edward Davey had taken up a job with a lobbying firm that lists it as a client.
Having struck the deal with the company to build the UK's first new nuclear power station in a generation in 2013, Davey began a part-time job with MHP Communications shortly after leaving parliament.
Controversy
The deal for Hinkley Point C has been heavily criticised on both sides of the political spectrum.
George Osborne's father-in-law, Lord Howell, dubbed the project "one of the worst deals ever" for British consumers when speaking in the House of Lords last August.
Last month, the National Audit Office warned that Hinkley may cost UK taxpayers £30bn in top-up payments and suggested that pursuing renewable energy projects might prove to be the cheaper option.
Others have raised concerns about the construction materials and methods being used in Hinkley, while movements at the board room level at EDF have suggested disquiet about the project.
Caroline Lucas, the Green Party MP who has long been a critic of Hinkley and of the relationship between the government and big energy companies, told Unearthed:
"Companies such as the big six energy firms do not lend their staff to government for nothing – they expect a certain degree of influence, insider knowledge and preferential treatment in return.
"At such a pivotal time in the UK's energy and climate change policy, as ministers must get to grips with the realities of climate change, rising costs and energy insecurity, the strong presence of vested interests is a real cause for concern. Given the growing consensus across political divides that Hinkley C is a disastrous policy decision, these revelations add to the feeling that the democratic process may have been undermined."
In a statement, EDF defended its relationship with the UK government.
"From time to time Government invites applicants from industry to take on secondments to Government bodies, in order to ensure that Government has access to specialist knowledge, for example in the nuclear field," a spokesperson said.

"Wherever possible, we will respond positively to any invitations as this can provide valuable opportunities for career development and cross-fertilisation of ideas between the public and private sector."
Unearthed asked the government for comment, but they failed to respond.