Brexit: Councils struggle to meet deadline for EU funding guarantee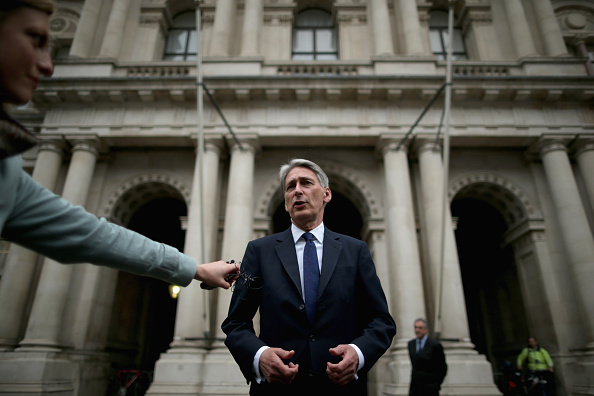 Local councils may be unable to process EU funding applications in time for them to be protected by government guarantees, according to research by Unearthed.
Two weeks ago, Chancellor Philip Hammond committed to ringfence all European structural and investment subsidies even if they continue beyond the date the UK leaves the EU.
But while core funding for farmers will be protected until 2020 and research funding potentially beyond that, rural development, agri-environment and some regional funding is only guaranteed for projects signed off before the Autumn statement.
Unearthed spoke to four councils that process grants for a multimillion pound fund – part of the common agricultural policy (CAP) – that supports business and social, cultural and renewable energy projects in rural communities across the UK.
Deadline 'upon us'
They do not know whether they will be able to meet the deadline, which is "already upon us" in the case of new applicants, the councils said.
The application process takes two to three months before projects can be finally approved by local committees, which meet every 8 to 12 weeks.
The date for the Autumn statement has not yet been set, but in recent years it has been delivered around the end of November.
More than €415 million euros was allocated for projects in the UK through the LEADER scheme from 2014 to 2020.
Speaking before the Chancellor's announcement Welsh Labour MEP Derek Vaughan, who is vice-chair on the committee that controls the EU budget, told Unearthed that it had provided "tangible" gains to disadvantaged rural communities across Wales and called upon the government to protect it.
"It is critical that the UK Government recognises that LEADER has played a vital role in empowering communities too often left behind and moves to protect the crucial projects it has funded from any funding loss beyond 2018," he said.
Leaked documents
According to leaked documents seen by Unearthed, the government suspended funding application approvals in the wake of the referendum.
Councils said this has now been lifted but that the Autumn statement deadline would be "tight" and the lack of an exact date was creating uncertainty.
Andy Thorpe, who manages the local scheme for Norfolk county council, said: "The unfortunate position is that for people who are putting their applications in now, it's an unknown.
"The deadline for applications to be submitted for consideration by Local Action Groups in late October or early November is already upon us.
"We are working to get their applications through but as we don't have a date for the Autumn Statement so this is difficult. We are having to emphasise to them [applicants] that there are absolutely no guarantees. People are concerned."
The region has benefitted from millions of pounds worth of funding from the LEADER scheme for projects supporting local enterprises, the unemployed and projects people with mental health problems and learning difficulties.
Most councils would only speak on condition of anonymity, stating that they had been warned by the Rural Payments Agency (RPA), which oversees the delivery of the funding, not to speak to press.
The RPA are "extremely touchy"" about this, according to another council spokesperson who agreed to speak on condition of anonymity.
"In theory it is possible for a new application to be approved in time, but it's going to be quite tight. We need to be telling applicants that we can't make any guarantees they will get through in time," the spokesperson said.
It would be particularly challenging for farmers with applications to find time to during harvesting season to meet the deadline, they added.
The Department for Environment, Food, and Rural Affairs and the Rural Payments Agency did not wish to put any comments on the record.