UK fracking firm Ineos holds children fun runs in shale country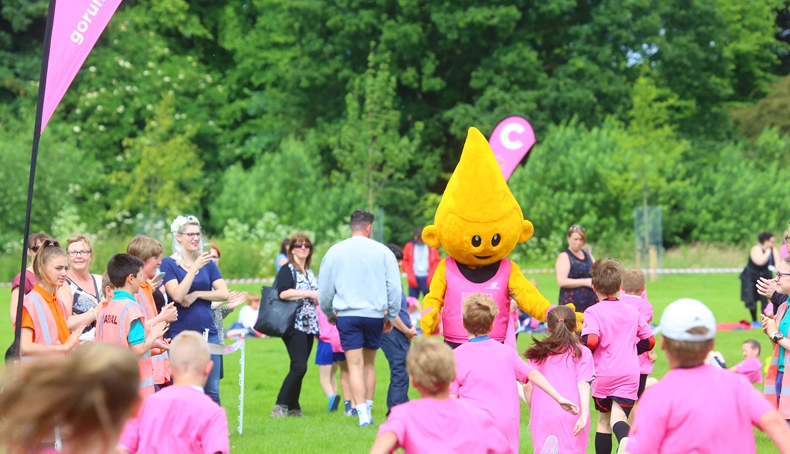 The self-described 'biggest company you've never heard of' is on a charm offensive.
It appears that chemicals giant and would-be UK fracking firm Ineos is organising children's fun runs to win over local communities in shale gas heartlands.
More than 170 Go Run for Fun (GRFF) events across the UK have taken place since the initiative was launched with a £1.5million cash injection from Ineos in August 2013.
Held in fracking hot spots like Falkirk in Scotland and Widness in North West England, the number of events was ramped up ahead of the government's decision on the 14th fracking licensing round, from which the company emerged as a major winner.
In Falkirk, three events were held in November 2014, as well as March and October the following year, and a fourth event in November was cancelled at the last minute due to the weather.
It's mass warm up time in Falkirk ahead of the Go Run For Fun event @_GRFF pic.twitter.com/OsueugfvWQ

— INEOS_Grangemouth (@INEOS_GM) March 9, 2016
Two events were held in Widness in March 2015, while runs were also organised in near-by Runcorn, where Ineos runs a large manufacturing facility and was awarded new fracking licences nine months later.
The company boasts that thousands of children attended each event, flanked by teachers and local politicians, with around 35 schools at each meet.
The news comes with the company preparing to celebrate the UK's first shipment of fracked US shale gas. 
A lone Scottish piper is due to serenade the ship as it arrived at Scotland's Firth of Forth this week..
Go Run for Fun
The GRFF foundation is the brainchild of Ineos chairman and chief executive officer Jim Ratcliffe, who has spoken about his desire to get as many kids moving as possible.
So far the company says that over 160,000 5-10 year olds have taken part in its events worldwide, with several major athletes also featuring.
This include Olympian Meghan Beesley, who attended a GRFF event in Chesterfield last week. Richard Kilty, Colin Jackson and Emily Diamond also attended a large-scale GRFF event featuring 4,000 children at the London Stadium in July.
They are joined by Dart, the GRFF flame-like mascot who appears in a series of cartoon videos aimed at encouraging kids to eat well and exercise.
The cartoons won two awards Cannes Corporate Media and TV Awards in 2015 — for best CSR video and best webisode series. Jim Ratfcliffe, chairman of INEOS, used this as an opportunity to promote the use of the videos in schools.
"The two awards confirm the cartoons are of the highest quality and I would urge schools to use them for free and help pupils lead healthier lives," he said.
Ineos's plans to frack in Falkirk have been met opposition from locals and environmental activists, and the company's plans were opposed by the two leading candidates in the constituency in the 2015 general election.
Protests have also been held against Ineos' plans to drill in Runcorn and Widnes.