UAE Prime Minister given £1m in farm subsidies for horse breeding empire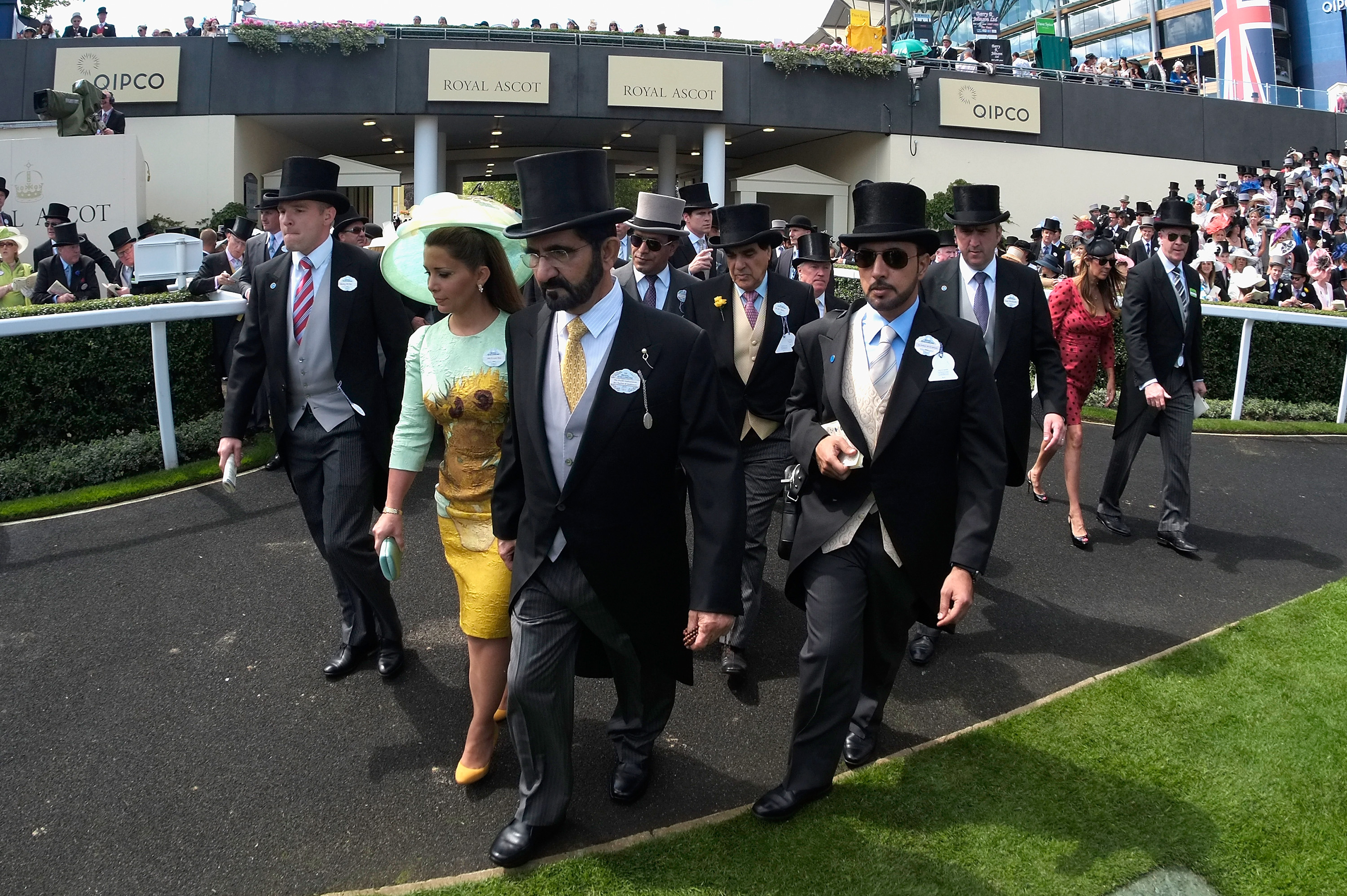 The Prime Minister of the United Arab Emirates has pocketed almost £1m in farming subsidies over the past two years for the UK arm of his racehorse breeding empire, an Unearthed investigation has found.
The billionaire Sheikh Mohammed bin Rashid Al Maktoum, who is also the Emir of Dubai, owns two internationally renowned stud farms based in the UK, Darley Stud and Godolphin.  Between them, these businesses received £923,760 in common agricultural policy subsidies over 2014 and 2015.
The Newmarket-based stud farms host helipads, tennis courts and even an "equine hydrotherapy" pool. Sheikh Mohammed also owns a £45m mansion, Dalham Hall, in the area. 
The vast majority of the subsidy they received – £896,008 – came from the controversial single payment scheme, which largely rewards landowners for simply owning land, rather than paying farmers to invest in environmental or other "public good" measures.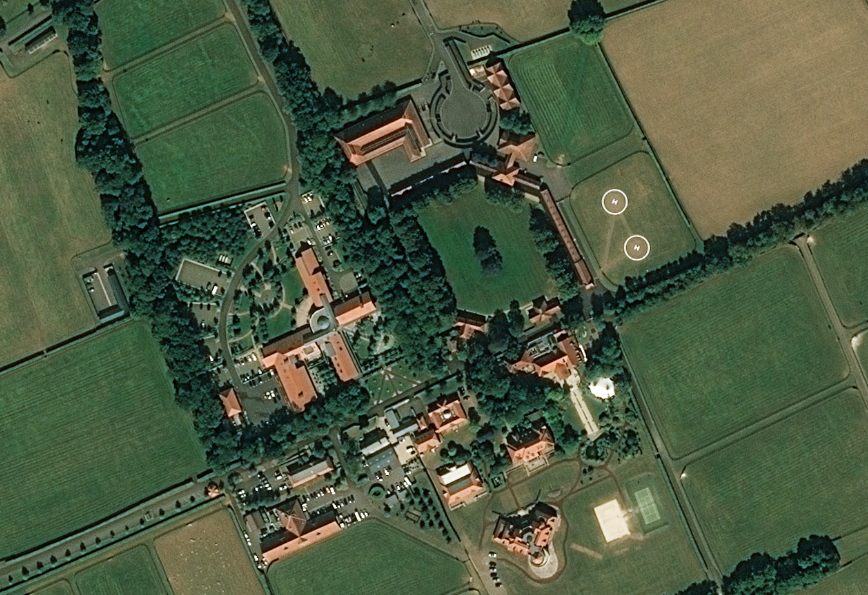 Broken system
Campaigners have long argued that this system is skewed in favour of the biggest landowners and farmers, and has failed to halt the steep decline of farmland biodiversity.
The revelations of the scale of Sheikh Mohammed's benefit from the single payment scheme mark the latest stage of an ongoing Unearthed investigation into the use of farm subsidies in the UK.
They follow an Unearthed probe last month which revealed that more than one in ten of the top 100 recipients of the single payment scheme were controlled by people featured on the Sunday Times Rich List.
Read more: Common Agricultural Policy: Rich List receive millions in EU subsidies
The news comes as environment secretary Andrea Leadsom is set to be grilled by MPs on Tuesday about the future of farm subsidies post-Brexit.
The government has committed to fund the single payment scheme until 2020, but is currently considering what a post-Brexit system of agricultural subsidies will look like.
As well as claiming taxpayer subsidies through his stud farms, another company owned by Sheikh Mohammed, Smech Management Company, benefitted from £51,203 in single area payments over the past two years – and £110,301 in overall farm subsidies.
The company manages the Sheikh's 63,000 acre hunting estate in the Scottish Highlands and was recently granted planning permission to build a six-story garage for the Sheikh's luxury car collection next to the London heliport in Wandsworth.
Equine swimming pool
Older planning documents obtained by Unearthed show that high-end racehorse training infrastructure hosted at the Sheikh's Godolphin stud farm was built on land previously reserved for agriculture.
In 2005 Godolphin received planning permission for a "change of use of land from agricultural to racehorse training facility with creation of 2 all-weather tracks and provision of grass gallops, car-parking, covered ride and equine swimming pool".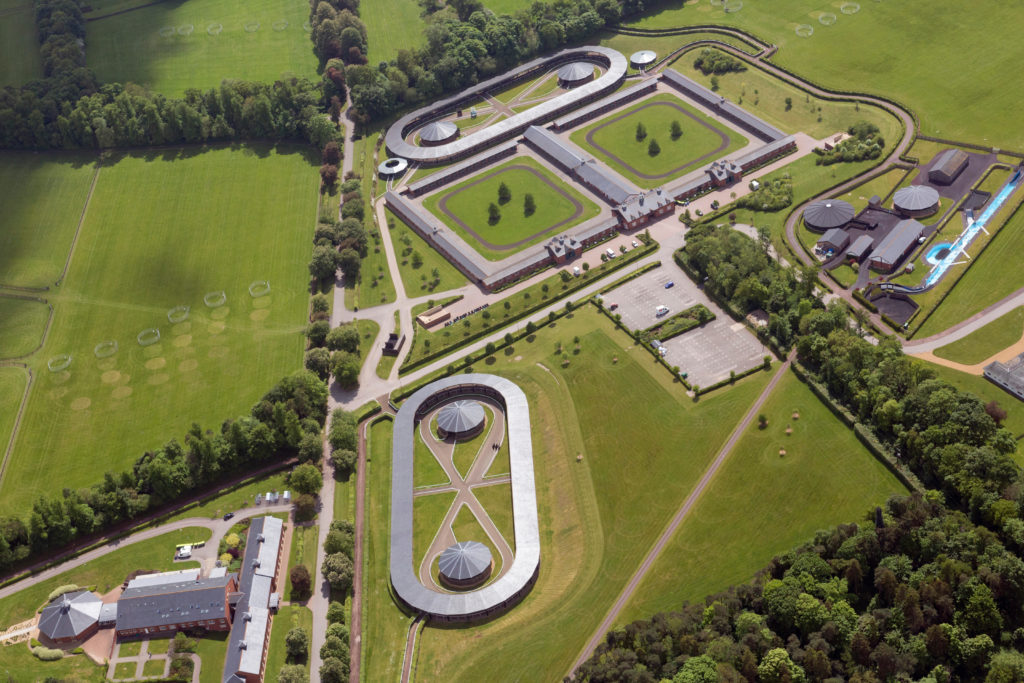 But the full extent of the farming subsidies going to Dubai royalty is even greater. Unearthed has found that Sheikh Mohammed's brother, Sheikh Hamdan bin Rashid Al Maktoum, is also claiming large sums for his UK stud farms.
Sheikh Hamdan, the UAE's finance minister, owns the Norfolk-based Shadwell Estate Company stud farm, as well as Kingwood House Stables. Over the past two years the businesses  have received £294,334 through the single payment scheme. A representative of Shadwell Estate Company said it had no comment, when contacted by Unearthed.
And Unearthed has uncovered evidence linking Sheikh Mohammed to other businesses in the UK that are receiving huge farming subsidies. All of his UK operations are owned through offshore holding companies based in Jersey, using structures that hide beneficial ownership.
But Unearthed has found two further companies in receipt of subsidy that are owned through the same offshore companies and share directors with the Sheikh's other UK businesses. Saker Estates Ltd received £1.07m in single payments over the past two years, while Pegasi Management Company received £426,303.
David Tyndall, a director of Saker Estates, has previously served as a director of Darley, Godolphin, Pegasi Management Company and Smech Management Company, and is widely linked to Sheikh Mohammed.
When contacted by Unearthed, Saker Estates and Pegasi Management Company declined to comment. 
The findings form part of an ongoing investigation by Unearthed, which last month revealed that another stud farm owner, Prince Khalid Abdullah of Saudi Arabia, had claimed hundreds of thousands of pounds in farm subsidies.
Responding to the investigation, the European Commission said that the British government now had the power to cap the amount of money recipients could claim in direct subsidies, but had chosen not to do so in England. The devolved administrations of Scotland, Wales and Northern Ireland have all introduced an upper limit on payments, increasing the amount of money available for rural development projects.
George Dunn, chief executive of the Tenant Farmers Association (TFA), told Unearthed that his organisation had "always taken the view that only active farmers should be supported through the public purse under the common agricultural policy, and that the current definition of active farmer leaves a lot to be desired".
He added that the TFA had consistently called for a limit on the amount an individual farm could claim "so you don't have the sort of ridiculous situation where someone is able to get millions in public support".
When contacted by Unearthed, Darley, Godolphin and Smech Management Company declined to comment.