Oil frontiers: How firms worked with UK government to get into Africa's national parks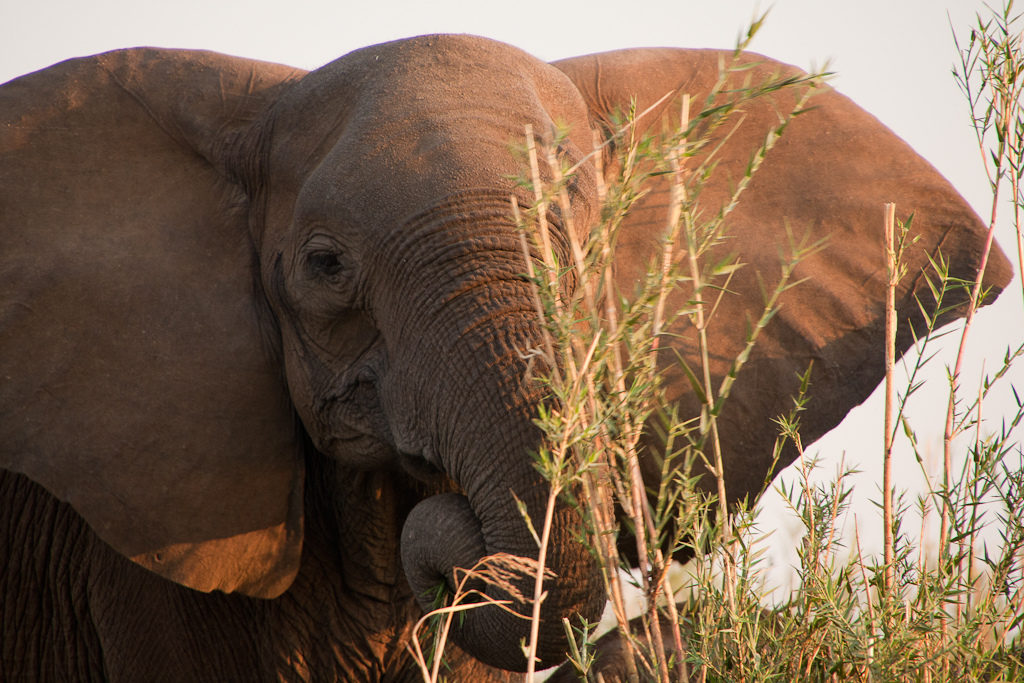 British officials lobbied senior Zambian ministers to help oil firm Tullow win a license covering three major national parks, according to documents obtained through a new Unearthed investigation.
The documents also reveal how a range of oil companies, including Tullow, gave tens of thousands of pounds in unreported donations to British embassies across Africa to fund parties where decision-makers could rub shoulders with oil bosses. Many of the firms have licenses to drill in protected African nature reserves.
Many of Africa's parks remain relatively untouched by oil drilling but, in countries such as Uganda, Kenya, and now possibly Zambia, potentially hold significant oil resources – raising the interest of global oil firms. Drilling in protected areas, however, is highly controversial.
Read more: Government backs Tullow's drive into African national park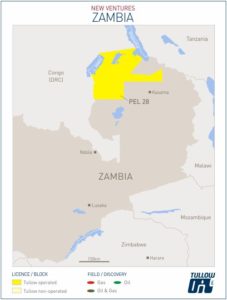 The latest revelations come after Unearthed obtained documents showing UK government support for a multi-billion pound plan to drill for oil in a Ugandan park – home to an endangered species of Giraffe and also involving Tullow, which bills itself as "Africa's leading independent oil company."
As with Uganda, Tullow's license in Zambia includes areas where oil drilling would contradict guidelines from the International Union for the Conservation of Nature (IUCN) – a body which partners with the United Nations to monitor protected sites and counts the UK among its members.
Asked by Unearthed whether the company had ruled out drilling in protected areas in Zambia, a spokesperson for Tullow said: "We don't rule out drilling in protected areas full stop".
Block 31
But the emails obtained by Greenpeace using freedom of information rules (FOI) show how UK government officials worked to help Tullow secure the block – earning the firm's thanks.
Tullow was after an area known as Block 31 (or Production Exploration Licence 028).
The block covers three lakes (Lake Mweru, Lake Mweru Wantipa and the south of Lake Tanganyika), and three national parks. Mweru Wantipa, Lusenga Plains, and Nsumbu national parks' are home to rare birds, African elephants, lions and Grant's zebras.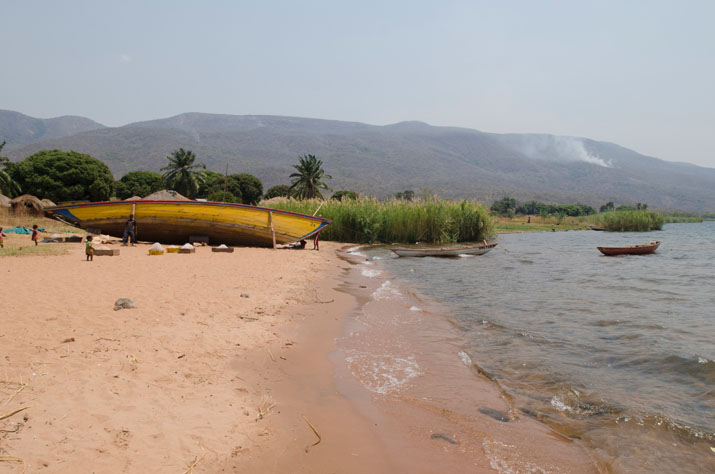 All three are labelled as category two protected sites, which the IUCN says should be "'no-go' areas for environmentally damaging industrial activities and infrastructure development", including oil extraction.  
According to Tullow, the parks may also happen to sit over potentially significant reserves of oil, building on the firm's "low-cost, core Tertiary rift basin plays in East Africa."
That's why, in November 2015, an official working at the UK high commission in Zambia wrote to Tim O'Hanlon, Tullow vice-president for African business, relaying how they and other senior UK officials –  acting UK high commissioner Lucy Joyce and the head of Dfid in Zambia, Emma Donnelly – personally called on Zambia's minister for energy and water development, Dora Siliya, to talk up Tullow.
"I briefed the new Minister on the history of Tullow emphasising in particular your London listing, Tullow's experience of working in Africa, and the transformative effect that a major hydrocarbons find could have for the Zambian economy," the message reads.
A few weeks later, an official at the UK high commission emailed to let Tullow's O'Hanlon know they had been pressing the firm's case in meetings with senior Zambian ministers, with specific reference to block 31.
'Customer feedback'
As the lobbying continued the company shared media briefings with UK government officials, while High Commission staff briefed Tullow on the make-up of President Lungo's new cabinet. One exchange even excitedly planned for the celebrations should the block be secured.
On hearing that the Zambian government had given it the block in April this year, Tullow wrote to the UK High Commission in Zambia to thank them for their help in securing the license.
UK-listed Tallow Oil sign contract to explore for oil & gas. Potential to transform Zambia's economy. @TullowOilplc pic.twitter.com/kEguCKQF1d

— Fergus Cochrane-Dyet (@ferguscd) June 9, 2016
Titled "Authentic Customer Feedback!!" the message reads: "This great result for Tullow and hopefully Zambia is in no small part thanks to your BRILLIANT support." The public announcement came in June of this year.
The firm – which has always stressed it's reputation for safety – is still in the early exploration stages.
However, though Tullow has recently ruled out drilling in World Heritage Sites, the company has refused to make a similar commitment to avoid protected areas such as block 31.
'Amazing' parties
The documents reveal how Tullow's relationship with UK officials also extends to funding parties.
It is one of ten oil companies that donated nearly £57,000 to six different UK embassies across sub-Saharan Africa, though not including Zambia, over the past three years to fund parties where executives could mix with diplomatic staff and local government officials.
The data

Unearthed used oil licence maps collated by OpenOil to identify British oil companies with licences overlapping protected areas.


In total, six British companies hold exploration licences covering at least 29 protected sites in eight countries.

We then looked at how the British government, through the Foreign Office Dfid and trade officials, is helping these companies to gain oil licences and support them to develop any reserves.
The donations appear to have gone largely unnoticed. We scoured Foreign Office annual reports where corporate sponsorships are supposed to be declared, but couldn't find any mention of the figures. The Foreign office declined to comment.
In Uganda alone, Tullow and other UK companies have given £2,648 since 2014 to pay for celebrations for the Queen's birthday at the British embassy.
The firm has recently been in talks with trade officials regarding financial support  for its plans to drill in a protected national park – though no concrete deal was reached.
Tullow, which according collated by Greenpeace holds licenses in 15 different protected areas and parks across sub-Saharan Africa, told Unearthed it donates money to embassies because "we're grateful for the support we get from the Foreign Office".
The party invites went both ways. In one email seen by Unearthed, a senior official from UK Trade and Investment (UKTI) writes to Tullow's commercial manager in Uganda, Dean Maitland: "Dear Dean, as briefly discussed on Friday (during the Tullow end of year party – which was amazing!) we write to request a meeting with you".
In May 2013, with Namibia being hailed as the next oil frontier, the FCO used a Royal Navy battleship and its 200-strong crew to promote the interests of the British oil industry and other companies.
Officials from Tullow, Serica Oil and Gas, and Weatherly mining were joined on board by Namibian state and military officials for a three-day visit to Walvis bay, which included a captain's lunch attended by the high commissioner and national government officials.
Four months later, Tullow secured a deal to explore for oil just off the coast of Skeleton Coast national park. The company has announced it plans to drill for oil by mid-2017.