Oil frontiers: British government uses aid money to back oil drilling in UNESCO World Heritage Site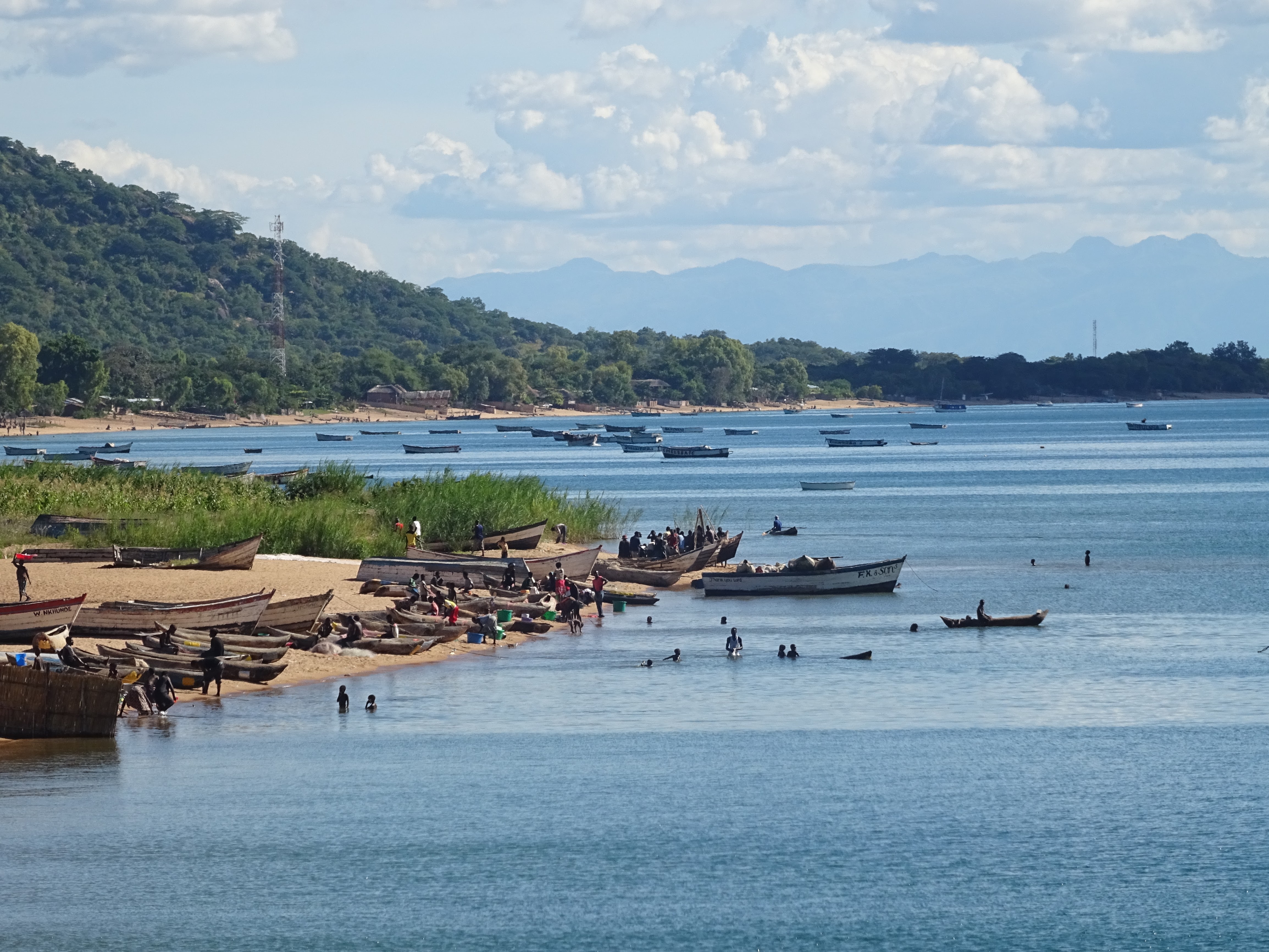 British officials are using aid money to support oil drilling in a World Heritage Site in Africa, according to an Unearthed investigation.
Government documents, obtained through freedom of information (FOI), reveal that the Foreign Office pledged thousands of pounds in aid to support drilling in Lake Malawi, where the UN warns that a spill could wreck the fragile ecosystem.
UK oil company Surestream has a stake in two oil blocks overlapping the lake, while United Arab Emirates firm RAK Gas holds the rights to explore in the UN protected zone itself.
UN environmental agency UNESCO warned in a previous statement that: "An accidental spill anywhere in the lake would pose a potentially severe risk to the integrity of the entire ecosystem, including the aquatic zone and shoreline of the property."
Surestream has already carried out seismic surveys in the region to inform drilling plans.
The documents detail the UK government's aim to develop the oil industry in Malawi while "establishing the UK as the partner of choice in the sector."   
Unearthed, together with the Guardian, has pieced together diplomatic cables, project plans, official reports, press clippings and company accounts to reveal how British government intervention and foreign aid have been used to pave the way for UK companies exploring for oil in one of the world's poorest countries.
The news comes after International Development secretary, Priti Patel, announced a move towards tying foreign aid to trade deals.  
Unearthed has previously revealed that UK companies hold exploration licences for oil in 29 national parks across sub-Saharan Africa with UK officials offering support for drilling across the continent.
READ: Revealed: Government backs British oil firm's drive to drill in African national park
UNESCO site
In Malawi, campaigners and NGOs have expressed serious concerns over the consequences of any oil exploration.
Most of Malawi's oil license blocks overlap Lake Malawi, one of the largest freshwater lakes in the world. The vast body of water is home to Nile crocodiles, hippopotamus, monkeys, and African fish eagles, as well as supporting the livelihoods of more than 1.5 million people living on its shores.
Its southern-most shores are protected as a UNESCO World Heritage site and local experts have expressed fears that oil exploration anywhere on the lake could have devastating results.
Rafiq Hajat, chair of the International Alliance on Natural Resources in Africa, a network of civil society organisations across the continent, explained:  "If there was any spill on Lake Malawi it will ruin a pristine, aquatic ecosystem. It would take up to 700 years to replenish. It is an incredibly fragile system."
Oil 'curse'
Despite those concerns, the UK government has been supporting the Malawian government in its drive to produce oil.
Unearthed can reveal that thousands of pounds of foreign aid money – a total of £28,404 in 2016 –  have been pledged by the Foreign Office for a project called "oil and gas capacity building for the Malawi government".
The project outline, released under FOI, details the UK government's aim to develop the oil industry in Malawi while "establishing the UK as the partner of choice in the sector."
The money came from the UK's Africa Prosperity Fund, which included support for clean energy and tackling climate change amongst its objectives.
But the fund was also intended to "capture and leverage strategic opportunities for UK trade and investment". The conditions of the fund state that: "UK economic interests should be a demonstrable focus of projects."
Read the Project plan here and here.
Campaigners in Malawi have raised concerns that any profits from the oil in Lake Malawi would go to international companies, rather than benefiting the local community.
Rafiq Hajat said: "Malawi will never benefit from this oil, just look at Nigeria, one of the biggest oil producers in the world but every day there people queuing for fuel, there are power cuts. This is not a blessing it is a curse."
UK firm links
UK firm Surestream Petroleum has been active in Malawi since 2011 but has faced problems exploring for oil.
In 2014 its two oil exploration licenses were frozen and, separately, questions were raised about how the company had come to buy the two, potentially lucrative blocks, which both overlap Lake Malawi.
The firm – like many of its peers – has actively cultivated a relationship with the UK government, meeting with a Home Office minister back in 2013 as well as donating hundreds of pounds in 2014 to the British High Commission in Malawi to help fund a party for the Queen's birthday.
At that event the High Commissioner for Malawi, Michael Nevin, thanked Surestream and others for their donations, and noted that: "DFID too will provide more support to the private sector. This includes working with the Government to create a better enabling environment for business".

Politician Ben Botolo, who worked for years as Malawi's Principal Secretary for the Ministry of Natural Resources, confirmed to Unearthed that he met with both Surestream and UK ambassador Michael Nevin repeatedly: "I've spoken with Michael on this issue many times, he was interested in how to get exploration started, both for UK and Malawian businesses."
Surestream and the UK government deny that any lobbying took place on behalf of the company.
Oil diplomacy?
In February this year, Secretary of State for Scotland David Mundell flew in to Malawi to meet President Peter Mutharika, with the promise of £4.5m of aid for the country.
His trip came just days after the Malawian government had lifted the freeze on the blocks, allowing Surestream and their partners, Hamra Oil, to proceed with plans for exploration.
Whilst there is no suggestion Mundell played a role in this particular decision, diplomatic cables detailing the trip – and released under FOI – include two paragraphs of redacted text titled "Oil and gas".
READ: How firms worked with UK government to get into Africa's national parks
The UK government confirmed that Mundell and Mutharika had "a short conversation in the margins of a dinner about the President's concerns about lack of oil and gas skills in the country, and his understanding that there was considerable expertise in Scotland." As a result, Mundell agreed to facilitate contact between the High Commission and the UK Oil and Gas Authority.
Then, after the trip, High Commissioner to Malawi, Michael Nevin went on to meet with both Surestream and later with Malawi's minister of Natural Resources, Energy and Mining, however no minutes were kept of either meeting.
Refusal to disclose
The FCO rejected some of Unearthed's enquiries under FOI saying "Failure to protect such commercially sensitive information would […] limit the FCO's ability to promote the British economy and lobby for the interests of British businesses overseas."
When contacted by the Guardian, Surestream denied any lobbying took place and refused to comment.
A UK Government spokesperson said: "The UK Government's aid funding for Malawi was not linked to UK business interests, and the UK has a clear commitment to keep aid untied.
"The UK plays a leading role in supporting Africa to make the most of its oil and gas resources, providing vital foreign investment to encourage economic development.
"By fostering sustainable economic growth in Malawi, including exploring opportunities in oil and gas, we will help eradicate poverty, create jobs, increase revenue and reduce dependency on aid. This is firmly in the interests of Malawi and the UK."
A spokesperson for the Malawian government said: "The Government of Malawi cares about Lake Malawi and it would not want at any point that Lake Malawi to be polluted in any form. Every care will be taken as technology today makes it possible to drill oil in a body of water without causing catastrophic environmental consequences."
Oil 'stimulates' growth 
Surestream produced an Environmental Impact Assessment report which it shared with local residents and stakeholders in January 2014.
The report downplayed the dangers of a spill, noting in one instance that "While some studies have found oil to be lethal and decrease photosynthesis in phytoplankton, other sources have found low concentrations of hydrocarbon spills actually stimulate phytoplankton growth".
But some locals are much more worried. Malawian campaigner Godfrey Mfiti has travelled around the borders of the lake talking with villages chiefs in the area.
"People are not happy with the situation at hand," he told Unearthed. "They depend on the fisheries for their livelihoods, and their families have lived there for centuries. Even though drilling hasn't happened yet, in the areas where exploration is being done we're already seeing low counts of fish."
He is calling on Surestream to produce a human rights impact report, exploring the impact any drilling would have on local communities.
In March 2014 UNESCO called on the company to publicly commit that it would not drill for oil inside protected areas nearby, as well as noting the protected park's fluid borders "makes it highly vulnerable to threats originating beyond its boundaries".  
The Malawian government has repeatedly delayed on responding to the UNESCO calls, and as yet has not commented on whether it will ask for these assurances from Surestream and others.