Data: London Tory MPs face school air pollution fears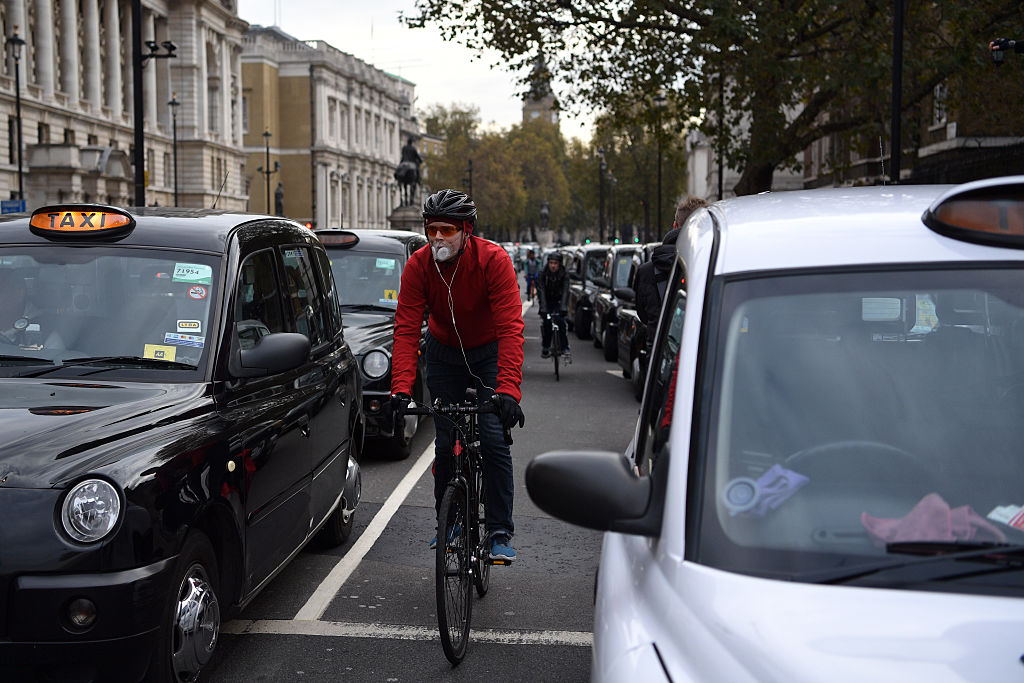 Education secretary Justine Greening's own constituency is among worst-afflicted by illegally polluted roads close to schools and nurseries,

Unearthed

analysis finds

Jane Ellison – Treasury minister with responsibility for transport taxes – has 43 education or childcare providers within 150m of illegal levels of Nitrogen Dioxide

Nurseries at the House of Commons, Foreign Office and Ministry of Defence all within 150m of illegally polluted roads

News comes amid ongoing political row over how to tackle UK's illegally poor air
London's Conservative MP's – including the Education Secretary – face concerns about the impact of air pollution on hundreds of children within their constituencies – according to a new Unearthed analysis.
Secretary of State for Education, Justine Greening has 35 schools and nurseries in her constituency sited within 150m of an illegally polluted road.
That makes her seat of Putney, southwest London, one of the worst-affected areas of the country,.
The figure includes 20 nurseries, some close to roads where NO2 levels are nearly double the legal limit.
The news comes after an Unearthed investigation revealed this week that more than 2,000 schools and nurseries across England and Wales were sited within 150m of illegally toxic roads – and amid ongoing debate in government about how to tackle the UK's dangerously poor air quality.
West London pollution fears
Fresh analysis of the figures from Unearthed's investigation has revealed that the education secretary is one of several senior government figures representing constituencies where large numbers of children risk exposure to illegally poor air.
Trade and investment minister Greg Hands' west London constituency of Chelsea and Fulham has 36 education or childcare providers within 150m of an illegally polluted road, while financial secretary to the Treasury Jane Ellison's constituency of Battersea, south London, has 43.
The analysis only looks at one aspect of air pollution – NO2 from highly polluted roads – and doesn't include air pollution from airports.
Ellison – who was public health minister for three years prior to her current role – holds a brief that includes responsibility for environmental and transport taxes. As such, she is likely to play an important role in decisions over how to tackle the pollution caused by diesel vehicles.
This includes the government's upcoming air quality plan – which must be published by 24 April –  and new tax measures for diesel, such as a revision to Vehicle Excise Duty.
Mike Freer MP, who is PPS to transport secretary Chris Grayling, also has more than a dozen affected schools and nurseries in his constituency, as does James Berry MP, PPS to health minister Philip Dunne.
The parliamentary constituency with the largest number of educational institutions and nurseries near to illegally polluted roads is Cities of London and Westminster, represented by Conservative MP Mark Field.
House of commons creche
Scrutiny of the findings for Mr Field's constituency reveals that the children of MPs and Whitehall civil servants are among those who have been left most exposed by successive governments' failure to tackle air pollution on Britain's roads.
The nurseries based at the House of Commons, the Foreign Office, and the Ministry of Defense are all within 150m of roads with NO2 levels at more than 1.5 times the legal limit – as are the holiday childcare services provided at the Department of Work and Pensions, the Department for Business, Energy and Industrial Strategy, and the Treasury.