Fracking firms tell government the industry is 'struggling' as finance dries up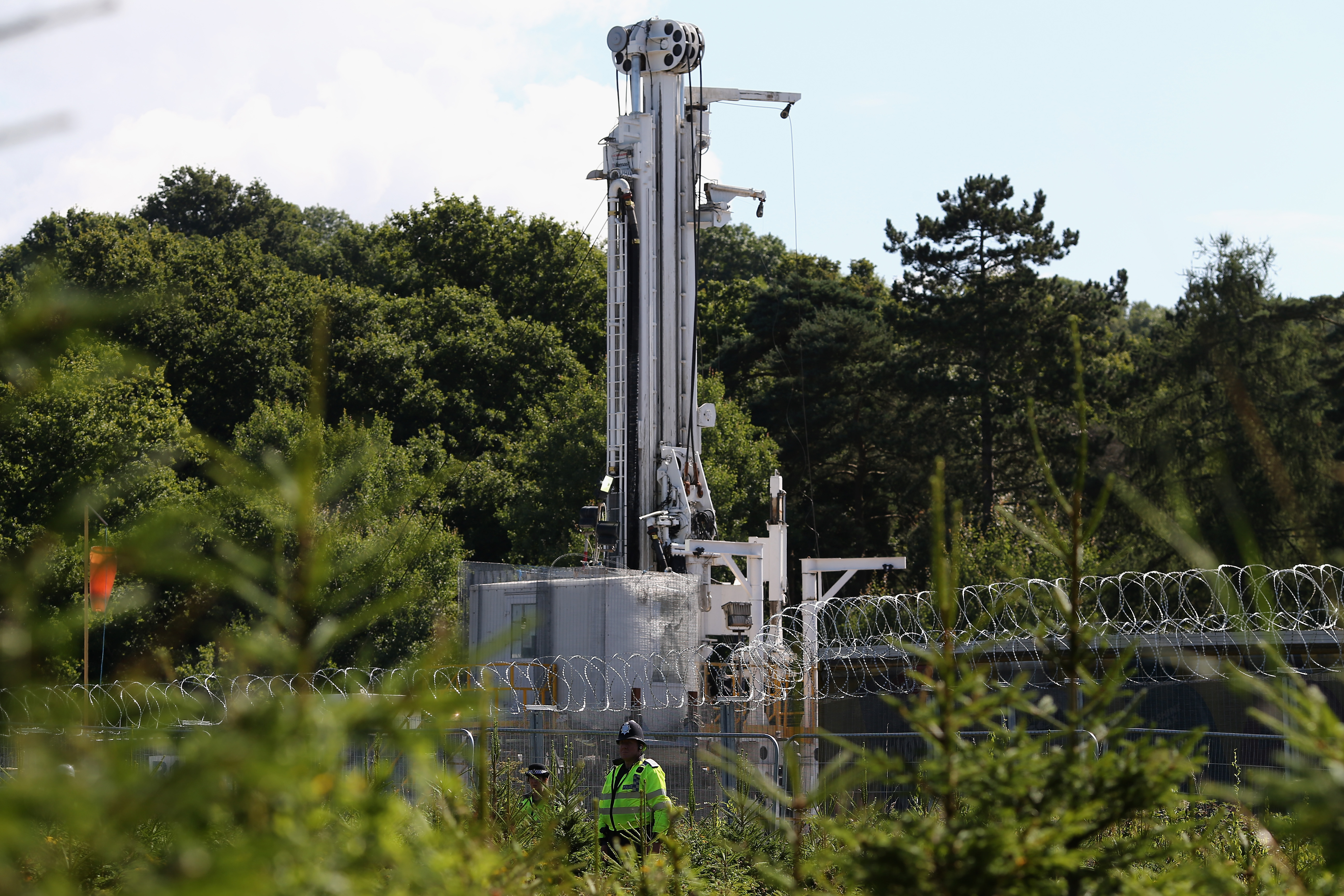 British companies working in the fracking industry have told government they are "suffering" and struggling to secure finance, according to documents obtained via freedom of information.
In a meeting last May with then-business minister Anna Soubry, the Onshore Energy Services Group (OESG) said raising the money needed to develop a widescale fracking infrastructure was proving difficult.
"Industry are finding it a challenge to get support from British banks… all funding therefore comes from overseas and self-growth," the group said, according to the government's minutes of the meeting.
"British banks are saying the companies are too small."
The trade association, which represents small and medium-sized oil and gas companies [SMEs] in Britain, also raised concerns that if fracking takes off, supply chain companies won't be ready to provide the equipment needed to build the infrastructure to support the industry.
It told government that "incremental gains" will be made in making individual fracking sites operational, but that the "social license will be more important when this industry scales up".
In other words, getting public support will be key.
"We will go nowhere if [companies] are fought at each stage," the group said.
Lee Petts, a founding member of the OESG, told Unearthed: "We were grateful that the Government listened to the voices of small British suppliers, many of whom have suffered as a result of the delays experienced by the shale gas operators.
"Unlike the operators with their deep-pocketed investors, supply chain SMEs need to be working in order to survive and thrive."
Fracking firms 'struggling' & feel 'beaten up' say the OESG in a meeting with DBEIS ministers. + struggling with finance from british banks pic.twitter.com/t3hsUfru4t

— Russell Scott (@RussellScott1) July 6, 2017
The minutes state that OESG also expressed concern about delays in drilling exploratory wells, and the knock-on effects: "Operators are struggling, [it's] taking so long for them to get off the ground that SMEs are suffering."
The documents were released just weeks after leading UK shale explorer Cuadrilla posted multimillion pound losses for the third year running.
Petts said: "The OESG believes that the shale gas industry will stand a better chance of delivering the promised jobs benefits if the supply chain comes to be largely comprised of British SMEs, but they need support to get ready.
"It's those small and medium-sized companies, in the more capital-intensive parts of the supply chain that need help accessing development finance whilst the banks remain cautious, which is the main message we took to Government."
Refused loan
The meeting's minutes, obtained by fracking researcher Russell Scott, suggests that Barclays London refused an industry player's loan request, forcing them to approach Barclays Kenya — at a higher interest rate.
Barclays in London said it was unable to comment on specific loan requests, not least because the name of the individual company asking for finance is unknown.
The bank is in the process of selling its stake in fracking company Third Energy, simply saying that this investment is no longer part of its "core business strategy".
It has released a specific statement on fracking, emphasising that if done properly, the process poses minimal risks.
However, the bank's Environmental and Social Risk Briefing, which outlines its overall approach to lending, says "significant environmental concerns have emerged regarding the hydraulic fracturing of shale rock", highlighting in particular heavy water use and the possibility of methane leaks.
UK Finance, formerly the British Bankers Association and the body that represents the UK banking sector, declined to comment on banks' policies on lending to the fracking industry.
Public opposition
Energy expert Professor Paul Stevens, Distinguished Fellow at the Chatham House think tank, said that financing is key to fracking in the UK: "This is a very important point. It's why the US has had a shale revolution, because the banks were willing and happy to lend to frackers.
"The US revolution was based on Mama and Papa companies that were extremely reliant on access to credit.
"Without access to finance, fracking is simply not going to happen in the UK."
However, he said it was the public's view on fracking that would ultimately decide its fate.
OESG members were "absolutely right" to focus on public opposition, he said.
"Irrespective of the pros and cons of fracking, and I've never been convinced it's as bad as the NGOs say, they have convinced the world [that fracking is dangerous], and nothing is going to change that.
"The shale industry is never going to take off because of public opposition".
The meeting was held on 15 May 2016. The members of the OESG present were Remsol, Clear Solutions International, Moorhouse Drilling and Completions, Ground Gas Solutions, atg UV Technology, PR Marriott Drilling, Zetland Group and FBG.