China's smokestack economy makes roaring comeback in 2017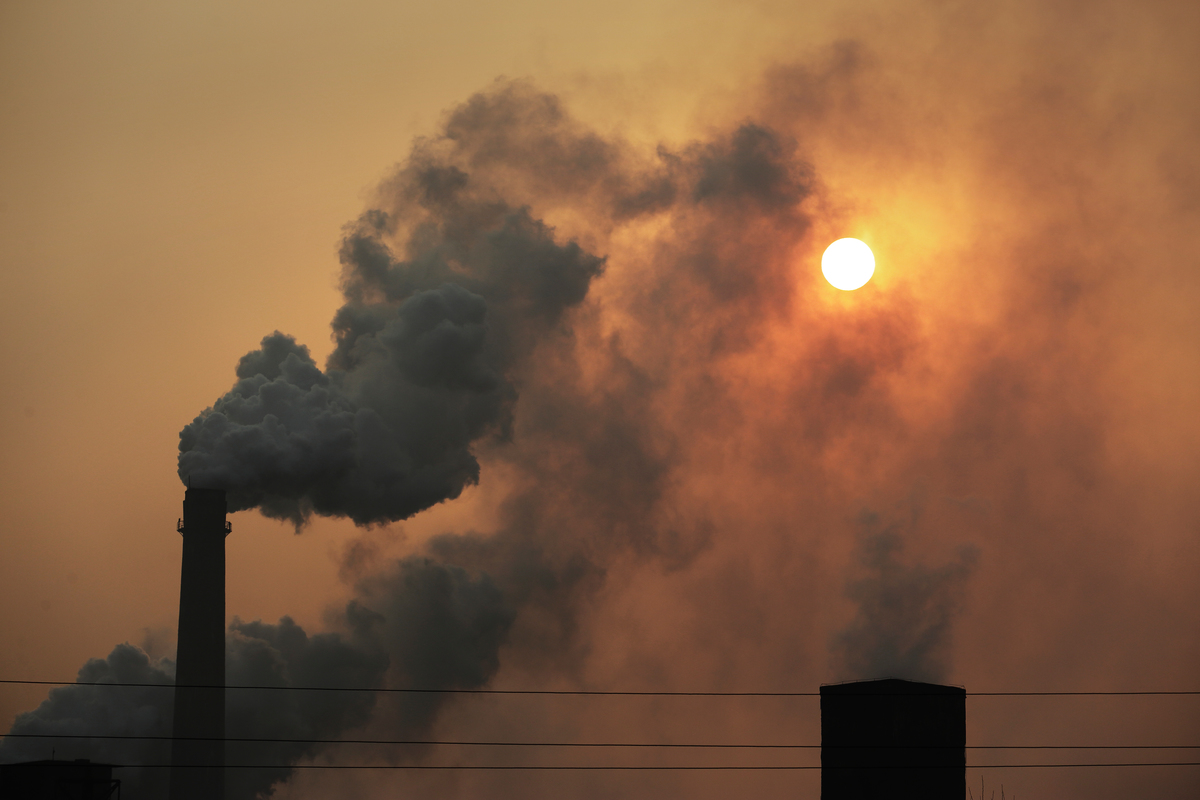 China's stronger economic growth since early 2016 has been driven by a massive credit boost that has benefited construction and ailing heavy industry sectors such as steel, cement and coal.
Together with an exceptionally poor year for hydropower, this has seen coal consumption and CO2 emissions rebound.
But this kind of heavy industry led growth is a deviation from Beijing's longer-term economic strategy of shifting to growth driven by services and high-tech sectors.
Meanwhile the so-called new economy is experiencing a major wobble, with the ChiNext index – 'China Nasdaq' – tumbling to its lowest point in two years upon weak earnings forecasts for the tech sector.
Wind and solar energy have, however, continued their strong showing, with power generation increasing by 18% and 35% on year — growth equal to Switzerland's total electricity consumption.
Credit stimulus targeted at heavy industry and construction sectors comes at a high environmental cost.
Air pollution levels in provinces most dependent on coal and steel industries have rebounded in the past 12 months, after falling rapidly for the preceding two years.
Shanxi saw first-half PM2.5 levels jump 19%, Sha'anxi by 11% and Hebei by 17% on year, while average levels in northern China's key cities increased by 5%.
The heavy industry comeback also threatens the rapid progress China has made in reducing energy and CO2 intensity and stabilizing CO2 emissions in the past years.
Return to old economic playbook of stimulating smokestack industries sees air pollution levels rebound in Beijing region pic.twitter.com/QzOmuv3wni

— Lauri Myllyvirta (@laurimyllyvirta) July 17, 2017
What next?
As Unearthed has highlighted, the Chinese government has been engaged in massive credit stimulus since late 2015, when heavy industry firms and provinces started to face serious financial distress due to falling demand and prices.
The surging smokestack economy follows a long-standing pattern of faster GDP growth in the lead-up to the once-every-five-years Party Congress, which is happening this autumn.
The congress will select a new top leadership for the second 5-year term of the Xi Jinping administration.
Cadres on all levels of government tend to engage in debt spending in order to improve the reported economic performance of their area.
Despite efforts to reform the promotion system for cadres, local governments are still judged largely on their GDP targets.
For much of northern China, boosting GDP numbers means doing whatever possible to ramp up smokestack industry output. In run up to the congress, local governments will invevitably play it safe and make sure they have hit and exceeded those GDP targets.
The reversal of progress on air quality will create pressure for fresh cuts to coal consumption and stronger regulation of heavy industry sectors, similar to the 2013 national air pollution action plan, which achieved major improvements in air quality.
Most importantly, the efforts to diversify the economy away from smokestack industries will most likely resume next year – the imperative to balance the economy and slow down the accumulation of debt has only become stronger.