Farm subsidies: Major UK recipient linked to aid controversy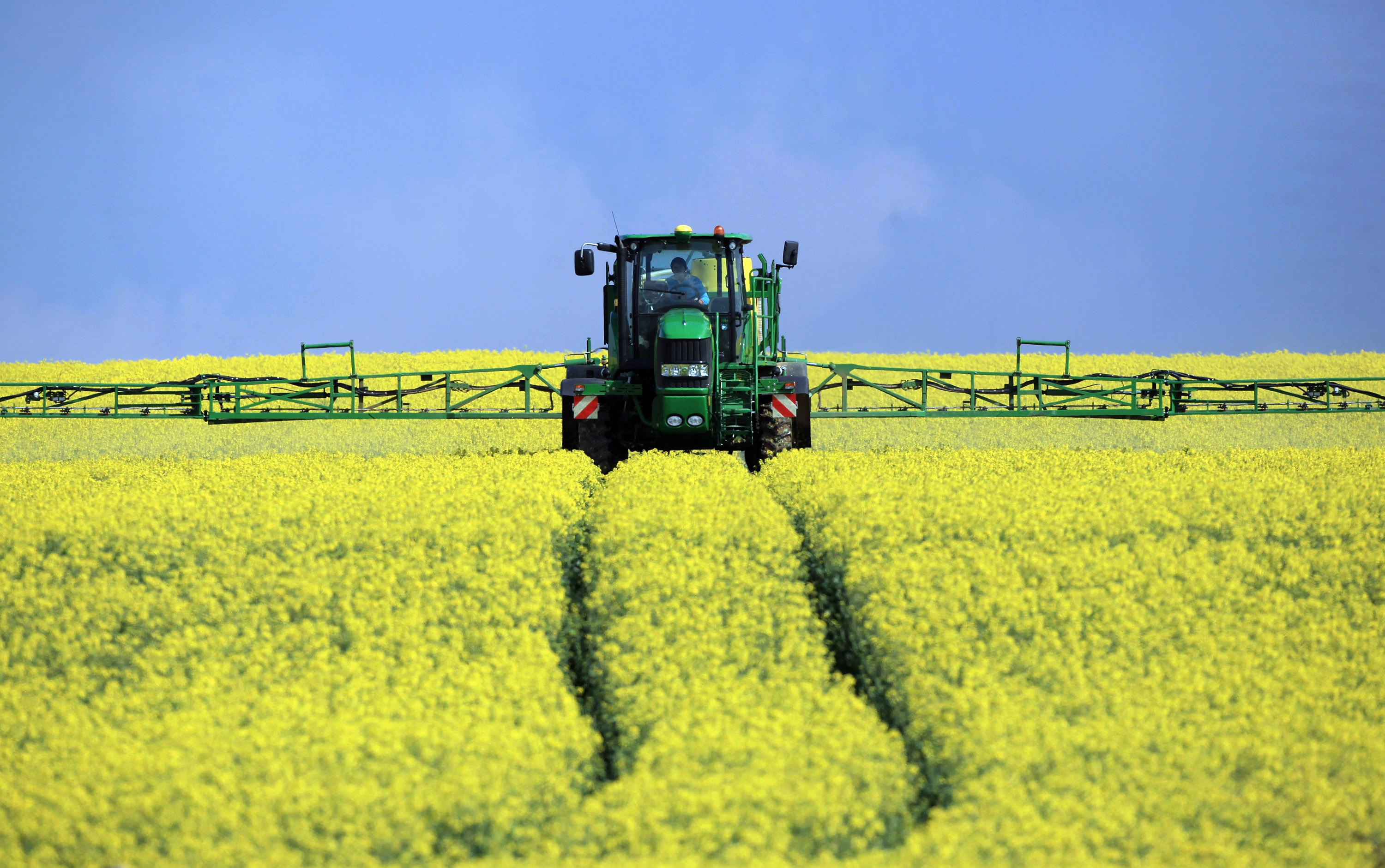 One of the biggest recipients of direct farm subsidies in the UK is discreetly controlled by a Malaysian tycoon who acted as a middleman in one of this country's biggest aid controversies, an Unearthed and Private Eye investigation has revealed.
The South Pickenham Estate Company, which farms some 6,500 acres around South Pickenham Hall, in Norfolk, received £439,739 through the common agricultural policy's controversial "basic payment scheme" last year, placing it among the UK's top 50 claimants of basic payments.
Since the company was formed in the early 90s, it has been owned through offshore companies based in the Cayman Islands and latterly Jersey that do not disclose its beneficial owners.
But an Unearthed investigation has found that the company is controlled by the Malaysian businessman Tan Sri Dato' Seri AP Arumugam. Tan Sri Arumugam is best known in this country as the man who acted as go between for the British and Malaysian governments in a deal that became known as the Pergau Dam affair.
Unearthed's investigation has also found that the first directors of the company after it was formed – in 1993, the same year that the Pergau dam affair came to light – were David and Jim Prior. David Prior – now Lord Prior of Brampton – is a junior minister in the Department for Business, Energy, and Industrial Strategy.
His father Jim Prior – who was also a Lord – was a former minister in Margaret Thatcher's cabinet, who went on to become chairman of GEC, one of the British companies closely involved in the Pergau affair.
The news comes after Unearthed revealed that Billionaires and aristocrats last year scooped up an even greater proportion of the UK's biggest farm subsidy payouts.The farm business owned by Brexit-backing billionaire inventor Sir James Dyson is now the biggest for-profit recipient of direct EU farm subsidies in the UK.
Pergau dam affair
The Pergau dam affair has been described as Britain's biggest aid scandal. It came about after the Thatcher government in the late eighties made a secret agreement to provide aid funding to Malaysia in exchange for a commitment to spend £1bn on British arms.
This agreement put pressure on civil servants to approve aid funding for the Pergau hydroelectric dam, despite concerns that the project was hopelessly uneconomic. In 1994 the aid agreed for the project was declared unlawful in a landmark high court case.
AP Arumugam's role in the Pergau dam affair is documented in a 2012 book by Tim Lankester, who was himself the senior civil servant in charge of UK aid when the affair broke.
Lankester writes of Arumugam: "He was a close confidant of Dr Mahathir [Mohamad, the Malaysian prime minister] and his unofficial adviser on defence procurement. He was therefore a key player on the Malaysian side in respect of both the £1bn defence deal and the Pergau project. He was also well known and had easy access to Mrs Thatcher's office. In effect, he was the go-between for Dr Mahathir via Charles Powell with Mrs Thatcher."
On top of this, he was the Malaysian representative of GEC – a British company that was a principal subcontractor in the Pergau project, and which also had an interest in the defence deal – and a minority shareholder in its Malaysian subsidiary.
Cayman islands
The South Pickenham Estate Company was formed in 1993 to manage the estate after it was bought by Cayman Islands company Parmar Ltd. Lord (David) Prior and his father were the first directors of the company. He remained on the board until 1996, before becoming Conservative MP for North Norfolk from 1997 to 2001. He entered government after being made a lord in 2015.
Last year Lord Prior was made a junior business minister by Theresa May, and his responsibilities now include Companies House, the Land Registry, and industrial policy as it relates to the infrastructure and defence industries.
South Pickenham has always been owned through offshore companies that obscure its beneficial ownership, albeit its current directors include two of Tan Sri Arumugam's children. However, earlier this year it filed a document at Companies House identifying its "persons of significant control" as a family office in Jersey and "Aru Packiri". Aru Packiri is a contraction of AP Arumugam's full name – Tan Sri Dato' Seri Arumugam a/l A Packiri – under Malaysian Indian conventions.
Subsidies
The company first emerged as one of the UK's biggest recipients of direct farm subsidies in an Unearthed investigation last year, which found that it was paid £ 486,363 in 2015 under the name of its now defunct sister firm Palgrave Farming Company. The EU's "direct" subsidy system – which is now known as the "basic payment scheme" – has attracted criticism because it largely rewards landowners for simply owning land, rather than paying farmers to invest in environmental or other "public good" measures.
Unearthed has repeatedly contacted South Pickenham director Charles Whitaker about our findings, but he has declined to give any comment about the company's ownership. In 2016, he did provide this statement about the farm, noting that it operated over 6,500 acres of arable and grassland in addition to a large forsestry area which produces firewood and woodchip for biomass heating systems.
He added: "In addition and importantly, the farm has a large environmental stewardship scheme which encompasses the whole estate and in particular the grassland water meadows, field margins, hedgerows, and delivers habitat management across the organic and conventional production areas of the farm to promote and protect wildlife habitats in keeping with Natural England's Stewardship objectives, while at the same time seeking to allow necessary commercial crop production."