British company still exporting dangerous lead petrol, years after saying it would stop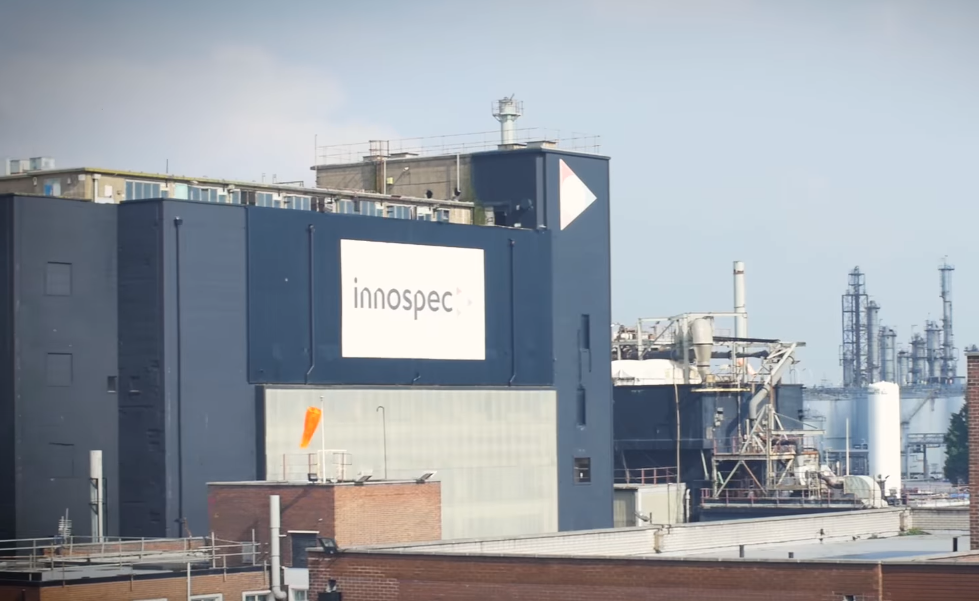 A British company made millions this year selling a dangerous chemical linked to brain damage and premature death to a developing country, despite repeatedly stating it would stop.
Innospec claims to be the only company in the world that manufactures a fuel additive called tetraethyl lead (TEL) — which is the lead in leaded petrol.
TEL can be added to fuel to improve performance, but the chemical has been phased out across the developed world due to health concerns, with the UK banning it in 1999.
Only Iraq, Yemen and Algeria still use it, according to the United Nations Environment Programme.
The Cheshire-based company confirmed to Unearthed that it continues to sell TEL to Algeria, despite pledging to stop exporting the chemical by the end of 2012, then the end of 2013, then 2014.
The firm states that Iraq and Yemen are both phasing out the use of the chemical.
The UK government has been under pressure to ban sales of TEL to the developing world for years and campaigners now fear that chemicals regulations could be weakened during Brexit negotiations.
Michael Warhurst, executive director of the Chem Trust, told Unearthed: "Chem Trust is very worried that the Government will end up further weakening the regulation of chemical companies in the UK after Brexit, as Ministers repeatedly say that the UK will be taken out of the EU's environmental regulations, which are the most sophisticated in the world."
Health effects
Lead can be absorbed into the bones and blood and has long been linked to brain damage and premature death, as well as kidney damage and abdominal pain.
In 2002, the World Health Organisation said "the use of lead as a petrol additive has been a catastrophe for public health."
But recent studies have gone one step further, linking TEL to violent crime.
According to research in the United States and elsewhere, the chemical can harm parts of the brain linked to impulse control and cause violent behaviour.
But company accounts show that Innospec sold $30.9million worth of TEL in the first six months of 2017, making a profit of $16.2million.
It made $34.7m for the same period the previous year, with a profit of $22.4m.
The company's senior vice president Brian R. Watt told Unearthed it is "committed to phasing out the product, in line with the downstream users conversion to unleaded motor gasoline, and there is now only a single user of leaded motor gasoline left to convert."
This isn't the first time the firm, which has its headquarters in Ellesmere Port, has made news.
Back in 2014, three Innospec staff were jailed for bribing state officials in Indonesia and Iraq to use TEL.
That same year, the company's customer care manager, Stephen Buckridge, was named an "export champion" by the north west of England branch of UK Trade and Investment (UKTI).
"Although personally unconnected to any charges relating to Innospec, Stephen Buckridge stepped down as a North West Export Champion as soon as UKTI became aware of the case," a Department for International Trade spokesperson said.
Government data
Today, a look through official trade data provided by HMRC shows that information about where TEL is exported to is "suppressed", meaning that it is not publicly available.
According to HMRC policy states: "A suppression is the concealing of potentially disclosive information from the public. OTS data published by HMRC is potentially disclosive.
"Disclosive data is any data that can reveal the commercial activities of a business, or if published be against the national interest.
"It may therefore be necessary to withhold the publication of such statistics.
This disclosive data would then be aggregated to a higher level of detail so that such inferences could not be made."
Warhurst said this story raises questions about the way the chemicals industry was regulated in the UK.
"It is shocking that a British company is still exporting toxic tetraethyl lead, many years after it was banned in the UK for the damage it was doing to kids' brains.
"It beggars belief that the UK Government still permits this, and is even giving them awards for export performance.
"This case raises serious questions on how the Government regulates chemical companies."
Innospec's ultimate parent company is Innospec Inc, which is based in the US.