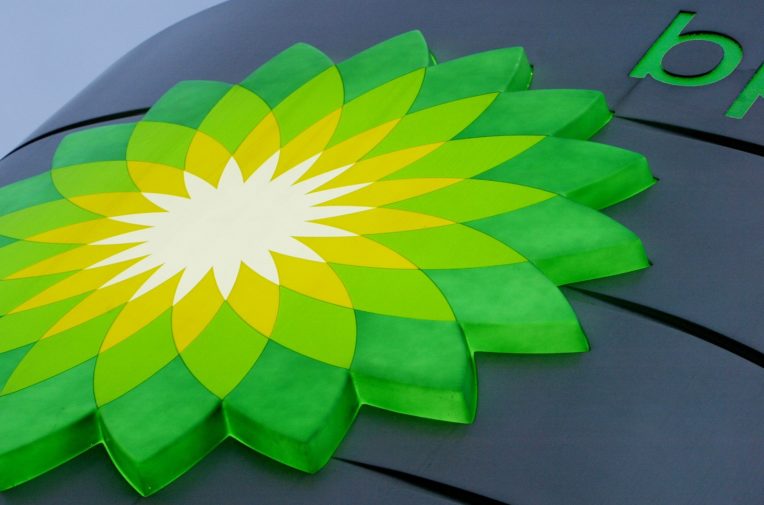 BP has lobbied extensively to roll back US environmental regulations. Photo by Ian Waldie/Getty Images
BP lobbied Trump to weaken climate safeguards on new oil and gas projects
Together with the American Petroleum Institute, BP pressed for the climate impacts of major projects to largely be excluded from environmental assessments
BP lobbied Trump to weaken climate safeguards on new oil and gas projects
Together with the American Petroleum Institute, BP pressed for the climate impacts of major projects to largely be excluded from environmental assessments
BP has lobbied extensively to roll back US environmental regulations. Photo by Ian Waldie/Getty Images
BP lobbied the Trump administration to weaken a landmark environmental law so that it would be harder to block major new oil and gas projects on climate change grounds, Unearthed can reveal.
Earlier this month President Trump announced sweeping changes to the 50-year old National Environmental Policy Act (NEPA), which he blames for holding back major infrastructure projects such as roads and new oil pipelines.
In recent years initiatives including the Keystone XL oil pipeline and government auctions of oil and gas leases have been delayed by federal judges on the grounds that their climate impacts have not been adequately assessed under NEPA.
Documents seen by Unearthed now reveal that BP, together with its powerful trade association, the American Petroleum Institute (API), lobbied the White House to reform NEPA so that the climate impacts of major fossil fuel projects largely fall outside its scope.
It shows what a lie the industry's public claims are that they care about climate
In an August 2018 letter to the White House, BP welcomed Trump's plans to overhaul the regulations and endorsed a controversial set of proposals put forward in a separate letter by the API.
The API's letter demanded fundamental changes to NEPA, including a request to exclude the wider climate impacts of oil and gas projects from being assessed as part of the process of approving major infrastructure.
Many of these changes have been adopted by the White House, in a proposed new set of regulations that seek to exclude so-called 'downstream' emissions – such as the emissions from cars burning fuel from a new oil and gas lease – from the environmental assessment process.
Responding to the news, US Senator Sheldon Whitehouse (D-RI) told Unearthed: "It's clear the fossil fuel industry calls the shots for Donald Trump. Whether it's swapping out the Clean Power Plan for a do-nothing rule, freezing fuel economy standards for cars, or gutting methane pollution limits, the Trump administration proposes rollbacks and fossil fuel handouts ripped straight from industry talking points."
"Now we learn that Big Oil asked the administration to exclude the consideration of climate and other cumulative effects in environmental reviews.  That's shameful, but it's no surprise.  And it shows what a lie the industry's public claims are that they care about climate; that they're 'on it,'" the Senator continued.
Climate impacts
A spokesman for BP told Unearthed: "BP strongly supports NEPA and has been working with the environmental and business community to ensure its continued effectiveness."
"Neither BP nor API advocated to exclude all indirect [greenhouse gas] impacts from NEPA analysis. In fact, BP believes the NEPA analysis should include all direct and many indirect impacts," he continued.
That's not legal and that's not what NEPA is for
A spokesman for API said: "Some courts have required agencies to consider greenhouse gas emissions beyond the footprint of a project, finding such emissions to be reasonably foreseeable and reasonably related to the project, and the proposed rule does nothing to alter that analysis."
But Nathaniel Shoaff, a senior attorney at Sierra Club, said: "If the oil industry right now is pretending that the impacts of the proposed rule changes are going to be minimal they're being totally disingenuous, because I'm 100% certain that those same oil companies are going to be in court… arguing the exact opposite, which is that the new changes mean that you don't have to look at downstream uses of oil, gas and coal."
"They know exactly what these changes are designed to do because they're the ones asking the government to change them," he continued.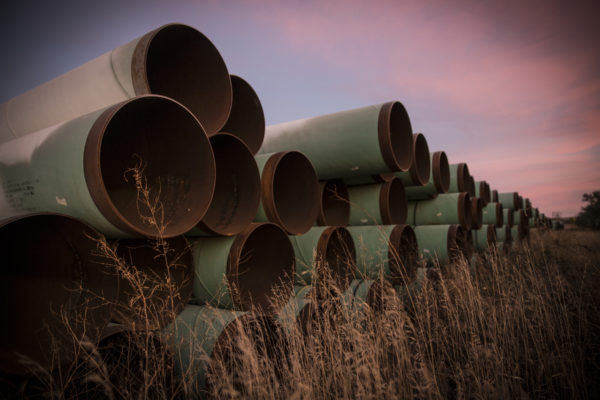 Big delays
NEPA has been the backbone of US environmental law since it was enacted under President Nixon in 1970. It requires federal government agencies to assess the environmental impacts of major decisions, such as permitting a new oil pipeline to be constructed.
In recent years there has been increasing controversy over the extent to which greenhouse gas emissions should be included in these assessments. 
Last year a federal judge blocked the development of thousands of aces of oil and gas leases in Wyoming because the government failed to adequately consider emissions from the use of the oil and gas that would be produced.  
The Keystone XL pipeline, which aims to transport oil from Canada's tar sands to the US, was also delayed by a judge in 2018, in part because the government had not adequately assessed the climate implications of the project. 
Jan Hasselman, an attorney with the US group Earthjustice, told Unearthed: "The consequences of Keystone XL are more tar sands developments and more consumption of fossil fuels, that's just a fact. So what API is trying to do is prevent the disclosure of relevant facts and that's not legal and that's not what NEPA is for."
NEPA reform
In early 2017, following Trump's inauguration, BP began lobbying the White House on "issues related to NEPA reform". 
It did so both directly and through a public affairs consultancy called RSS Group, which is owned by a lobbyist called Nathan Frey who previously oversaw environmental regulation in the White House. 
BP supports the comments provided by the American Petroleum Institute
RSS Group boasts of its "relationships with the most senior levels of the administration" and says it knows "who to reach out to and how to make your case to key policy decision-makers."
In August 2017, Trump issued an executive order directing the White House Council for Environmental Quality (CEQ) to review NEPA, which resulted in a list of proposed actions published a month later.
As part of this process, BP attended a meeting at the White House convened by the API in August 2018 to discuss the reforms to NEPA. The meeting also included representatives of Shell, ExxonMobil and Chevron.
It is not known what was discussed during the meeting but later that month BP and the American Petroleum Institute wrote to the White House welcoming its proposed reforms and requesting a number of specific changes to the regulations. 
Neither Shell, ExxonMobil nor Chevron appear to have submitted official comments to the White House as part of the reform process, although they are all leading members of the API.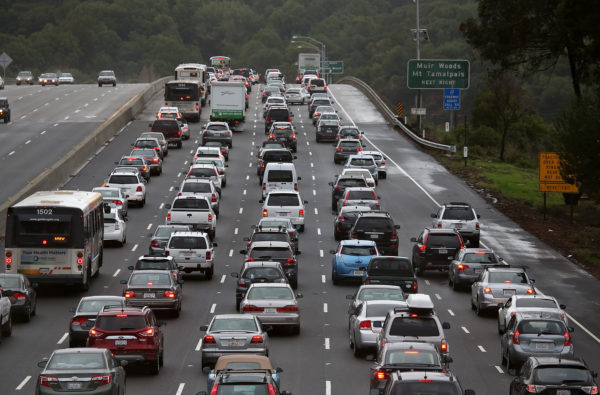 BP lobbying
In its letter to the White House, BP's head of regulatory affairs, Robert Stout, welcomed the review of NEPA and wrote that "BP supports the comments provided by the American Petroleum Institute… Our comments are intended to highlight and elaborate on the comments of our trade associations." 
Stout also suggested that the environmental assessment process be speeded up and more categories of project excluded from NEPA entirely.
The API's proposals seek to make it harder for proposed new oil and gas developments to be blocked by federal courts by changing the requirements for how the environmental effects of projects are assessed. 
At the heart of the controversy is the current requirement for "cumulative" and "indirect" effects to be analysed as part of environmental assessments. The API complained to the White House that: "Agencies have often been challenged in court on the perceived inadequacy of their [greenhouse gas] analysis, causing additional delays."
Downstream emissions
To resolve this problem, API suggested that "emissions from upstream and downstream sources fall outside the scope of "indirect" effects and should be excluded from the analysis."  
"For projects intended to produce oil, gas or other hydrocarbons, the subsequent consumption of those products should not be considered part of 'indirect' effects," it added.
The trade group further requested that the definition of what constitutes an effect be narrowed "to serve as a critical limit in an agency's obligation to evaluate the effect of [greenhouse gas] emissions. While upstream and downstream…emissions may bear a relationship to a federal action, that is not the test for inclusion in a NEPA review."   
On January 10 2020, the White House published its proposed new rule, which seeks to weaken the requirement for government agencies to analyse the "indirect effects" and scrap the assessment of "cumulative effects."
In doing so it pointed towards comments it had received from industry: "Many commenters have urged CEQ to refine the definition of effects. Commenters raised concerns that the current definition creates confusion, and that the terms "indirect" and "cumulative" have been interpreted expansively… leading to frequent litigation."
Reforming NEPA is a critical step toward meeting demand for cleaner energy
To help resolve this, CEQ said that it "proposes to clarify that effects should not be considered significant if they are remote in time, geographically remote, or the result of a lengthy causal chain."
According to Sierra Club's Shoaff: "For climate change that's almost every impact. If you're looking at the climate impacts of a coal mine, 99% of those emissions are going to occur later when that coal is burned and that's not going to be at the mine, it's burned in a power plant. And the same thing is true if you're building a gas pipeline or an oil pipeline or if you're developing an oil well… and so what this language is doing is essentially removing the obligation to study that impact."
Important questions
Hassleman told Unearthed: "When you look at an oil pipeline, the direct effects are digging a hole in the ground and putting a pipe in, they're not all that significant. The indirect and cumulative effects are what happens if it spills and the cumulative picture on how we consume fossil fuels, that's when we get into the really important questions and they're very directly taking them off the table."
An API spokesman said: "Reforming the NEPA process is a critical step toward meeting growing demand for cleaner energy and unlocking job-creating infrastructure projects currently stuck in a maze of red tape." 
A BP spokesperson added that the company had been focused on modernising other areas of the law and "will continue to advocate for changes through the rulemaking process, but only in a manner that is consistent with our strong support for the Paris ambitions."
A previous investigation by Unearthed found that BP had successfully lobbied the US government to roll back regulations aimed at reducing greenhouse gas emissions from fracking operations, despite claiming to be an industry leader on the issue.
A version of this story also appeared in The Guardian