Amazonian deforestation soaring while Bolsonaro administration weakens safeguards
Deforestation alerts in the Brazilian Amazon jumped by 64 per cent in April compared to last year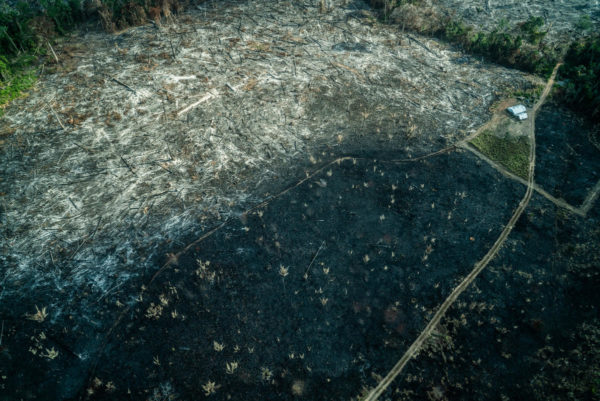 Deforestation alerts in the Brazilian Amazon jumped by 64 per cent in April compared to 2019, as the coronavirus pandemic hampered environmental oversight and the administration of President Jair Bolsonaro continued to signal its support for the development of the world's largest tropical forest.
The first four months of the year showed alerts for 1,202 sq kms, or 464 sq miles, according to the INPE data, which was a 55 per cent increase in deforestation from the same period of 2019.
Alerts were issued for 406 sq km in April compared to 248 sq km in 2019. The news is particularly alarming as it is still the rainy season, which usually makes deforestation more difficult.
Last year was a banner year for environmental destruction in the region, with the highest levels of deforestation for more than a decade. But most of the damage was done later in the year during the dry season, when fires raged across vast swathes of forest, causing an international outcry.  
Yesterday Bolsonaro authorised the military to tackle fires and logging in the Amazon region, ahead of the dry season which will begin around June. However, while historically environmental protection agencies Ibama and ICMBio have coordinated anti-deforestation actions, with the army as support, yesterday's decree would put the military in charge.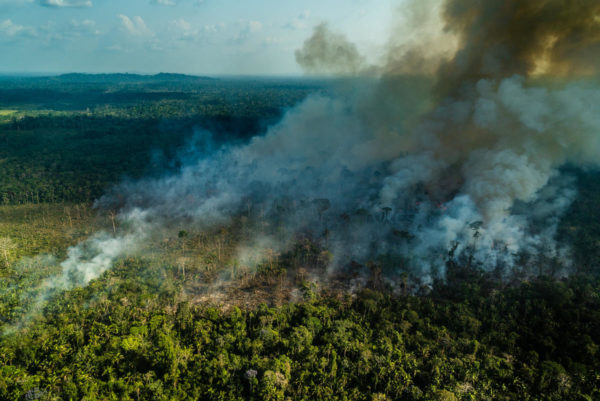 Last week, two Ibama employees in charge of environmental protection in the Amazon were sacked, following a dramatic televised raid in which agents destroyed equipment belonging to illegal gold miners in indigenous territory. Their boss had been removed a week earlier, and the agents have said they are confident the move was retaliatory.  
Bolsonaro has consistently argued in favour of opening up the Amazon to farming and mining, and recent moves by his administration are likely to weaken safeguards against deforestation, land-grabbing and the invasion of indigenous lands.  
Brazil's congress may soon vote on legislation that would effectively hand over swathes of illegally seized and deforested land to large-scale illegal land-grabbers, while Brazil's Indigenous agency Funai last month slashed its protection for undemarcated indigenous lands. 
The deforestation data comes from Brazil's space agency's real time satellite detection system, which is used by Ibama to combat deforestation as it is happening. Official annual data will be released later in the year.