Bolsonaro sends army to the Amazon and undermines environmental regulators
Operation Green Brazil 2 sidelines regulators as deforestation continues to rise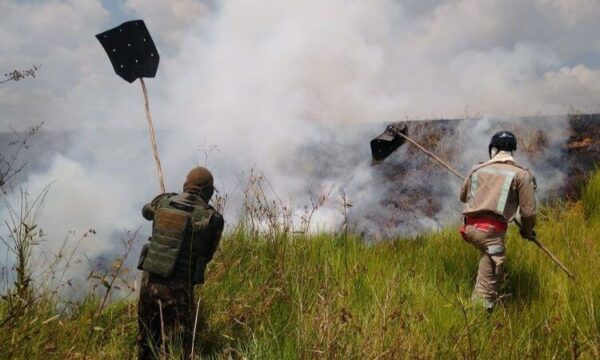 A splashy, costly deployment of the military to tackle environmental crimes in the Amazon ahead of fire season is ineffective window-dressing, sources say, as deforestation since the operation began has continued to soar.
More than 2500 troops have been deployed across Brazil's Amazon states for a little over a month, as the government of far-right President Jair Bolsonaro comes under increasing scrutiny from international markets over the accelerating destruction of the rainforest. 
But experts and on-the-ground sources told Unearthed the troops' deployment is merely a public relations exercise that further marginalises already de-funded environmental regulators and will therefore do little to disrupt the criminal networks responsible for logging, land grabbing and illegal mining in the region.
Suely Araújo, senior public policy specialist at the Climate Observatory and former president of Brazil's environmental agency Ibama, told Unearthed that such an operation could only have a temporary, local effect.
"As soon as the troops leave an area, deforestation returns,"she said. "The government is paying a high cost to resolve a problem that it created, the president's discourse has encouraged environmental crimes.".
Budget blow-out 
"Operation Green Brazil 2" was launched in May via a presidential decree at a monthly cost of 60 million reais (£9.1 million) – 86 percent of environmental regulator Ibama's R$70 million enforcement budget for an entire year. Earlier this month it was extended until mid-July and follows a two month operation that began in August last year when roaring Amazon fires grabbed international headlines.
But this time, experienced environmental agents from Ibama and park ranger's agency ICMBio are subordinated to the armed forces, a crucial change which sources said undermined agents and left them impotent, with no control over planning field missions. 
"Environmental agents have been taken out of the planning," said Elizabeth Uema, head of Brazil's National Association of Environmental Workers, who added that the support of the army was often welcomed on particularly dangerous missions. "But the armed forces don't have the expertise to tackle environmental crimes," she said.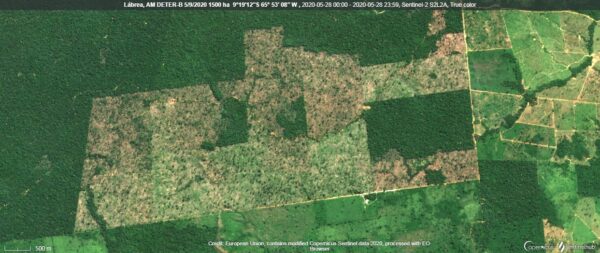 A recent article in Folha de S. Paulo reported that Ibama agents were "ignored" by their military peers during a recent operation to tackle illegal logging sawmills in Mato Grosso state, while internal Ibama documents show that during last year's deployment, troops refused to support operations to combat illegal gold mining on three occasions, allegedly because they did not want to destroy the miners' equipment – one of the most effective methods that Ibama has of curbing criminality.
No effect on rising deforestation
For Araújo, dismantling organized criminal networks in the Amazon requires planning, strategy and intelligence, rather than manpower.  
Since the operation began, Amazon deforestation has continued its upward trend with 830 sq km of forest cleared in May, a 12 percent increase from 739 sq km2 lost the year before, and the worst result for the month of May since 2015, according to preliminary figures from Brazil's Space Institute INPE.  
"The criminals are sensing opportunities," said Paulo Barreto, a senior researcher at the Imazon research institute. "The race to take over public lands is on."
Meanwhile, in only the first eleven days of June, 365 sq km has already been cleared, compared to 935 sq km for the entire month of June 2019, adding to fears that this will be yet another record month.
The Defence Ministry, coordinating the operation, told Unearthed that 12 per cent was a "small" increase in deforestation and that the R$104 million of fines issued and vehicle seizures already made up "more than 3 times the amount invested in the operation". Such fines are rarely paid, however.
Last week, Imazon, Greenpeace Brasil and four other environmental groups wrote to federal and state prosecutors in Pará as well as the state government urging a series of recommendations, including the monitoring of Operation Green Brazil 2, to tackle alarming rates of deforestation on indigenous lands and conservation units in the Xingu River Basin region of the state.
Suspect statistics and a ban on burning equipment
Experts have raised questions about the operation's transparency and its results. The Estado de S. Paulo newspaper reported that the military was "inflating" its reports of machines destroyed and timber seized, concerns that were echoed to Unearthed by multiple sources familiar with the operation. 
The Defence Ministry told Unearthed that 104 "vehicles, mining engines, rafts, tractors, excavators and agricultural machines" were destroyed in the first month of the operation.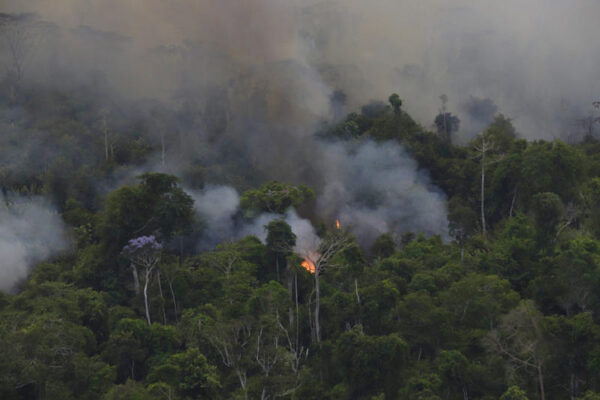 By contrast, Ibama destroyed on average 144 heavy machines each entire year from 2014 to 2018 according to data recently published in an article by The Intercept Brasil.
Half a dozen sources told Unearthed that these figures, along with the wood seizures, were implausible and that they suspected the military was counting minor damage to inconsequential equipment in its tallies, and including data from separate agencies that were not involved in Operation Green Brazil 2, such as Ibama and the highway police.
One veteran environmental inspector, who wished to remain anonymous, questioned why quantities of cocaine and marijuana had been included on the results balance sheet.
"While these crimes should be enforced they have nothing to do with deforestation," he said. "These results suggest the operation is focusing on road side surveillance and not going to where deforestation is actually happening," he added. 
When asked for further details on how exactly the machines were destroyed, the Defence Ministry referred Unearthed to the Environment Ministry, which failed to respond. But sources familiar with the inner workings of Operation Green Brazil 2 told Unearthed that the army has, in practice, actually prohibited agents from burning heavy equipment like diggers and tractors.
Ibama agents say that burning apparatus and vehicles used by miners and loggers is one of the most effective tools at their disposal, representing a genuine financial and operational blow to criminals. Confiscating equipment, often from remote and densely forested areas, can be almost impossible, and dismantled machinery is often easily fixed. 
But Bolsonaro has repeatedly voiced his opposition to environmental agencies burning mining machinery, and ministers of his government have met with representatives of the artisanal mining sector.
"The army is not approving destruction with the use of fire, which is what really makes the use of machinery unfeasible and guarantees the criminal's financial loss," said one source, who wished to remain anonymous.
This allegation was partly backed up by a Federal Prosecutor (MPF) lawsuit against state agencies, including Ibama and the indigenous agency Funai, for failing to prevent the expansion of illegal gold mining on Munduruku indigenous lands in Itaituba, Pará.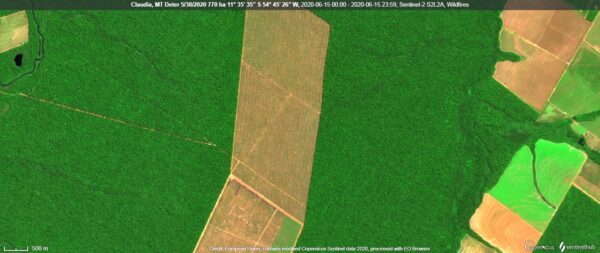 Prosecutors wrote that during a recent phase of Operation Green Brazil 2 in Itaituba – known locally as Nugget Town for its intense illegal gold mining activity – no effort was taken to tackle illegal mining or destroy mining equipment, which in turn encouraged more miners to invade the indigenous lands when the operation was finished.
An analysis of several "garimpo" Whatsapp and Facebook groups also found no reports of burned equipment with blame attributed to the army or other government forces since the start of the operation.
In contrast, these groups were brimming with photos, videos and angry messages after Ibama agents burned trucks at an illegal logging camp on an indigenous reserve in Uruará, Pará, in early May, and one was subsequently attacked by an angry mob. 
Operation Green Brazil 2 began less than a fortnight after two experienced coordinators at Ibama were demoted and replaced with inexperienced political appointments, a move widely condemned by environmental experts.
The demotions were widely seen as retaliation for a raid which was broadcast on Brazil's flagship Sunday night news program Fantastico and showed agents destroying illegal mining machinery on an indigenous reserve.  
Another report by the Estado de S. Paulo published yesterday confirmed that the army had included the machines destroyed on these missions in April, which led to the inspectors being sacked, in the May results balance of Operation Brazil 2.