Unearthed today: Who just tried to kill the electric car?
Welcome to Unearthed today the daily climate and environment news wrap from @damiankahya. Sign up below.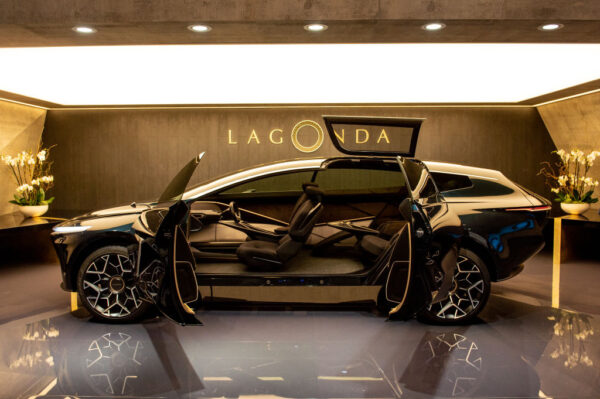 Back in January, niche UK car manufacturer Aston Martin quietly killed its electric car plans. More recently, the company suggested it would make an electric car, but not for six years. Last week, Aston Martin hit the papers as one of the backers – alongside several other motor industry players – of a controversial report claiming electric cars only become less polluting than their fossil fuel equivalents after some 48,000 miles on the road. 
Smarter folks than I (H/T @@AukeHoekstra) have explained why this claim is nonsense, but in summary:
First, it judges the tail-pipe emissions of fossil fuel cars based on their laboratory tests. Even with the new, improved, test cycle this is… generous. But what gets me is that the study ignores the lifecycle emissions of making fossil fuels. Why does this wind me up? Because the whole argument here is about the lifecycle emissions of making electric car batteries; that's why. 
Some other stuff: The study assumes that even without the battery, the electric car uses more carbon to produce than the equivalent fossil fuel one. Why is that? Because the EV was made in China (coal power, etc) and is being compared to a non-EV car made in the EU. And whilst we're on the topic of how different places use different amounts of fossil fuels, the study over-estimates the amount of carbon put out by producing electricity over the life-time of the car for the UK grid.
So who put the report out? This is where – as @MLiebreich notes – things get a bit odd. The brand at the bottom of the document is Clarendon Communications.
Haven't heard of them before? Don't worry, according to Twitter and LinkedIn only 7 other people have. They were founded this year and since then have done one re-tweet and a handful of posts; mostly about Aston Martin. 
For the company's website, oddly registered in California, think vague sentences sandwiched between images of random centres of power and stock photos of earnest-looking people. A basic google image search finds the same people on other sites. 
But there are some specifics. The firm lists two corporate clients [UPDATE: not any more]: Bosch and Aston Martin (both of which publicly backed the report) and though the company's site lists no staff members, its entry in the UK's companies register names, one director. That director, Liebrich reveals, appears to share a second name and an address with Aston Martin's head of corporate affairs. He's also shared on the firm's Linked In page.
An Aston Martin spokesperson did not deny the shared address but told Unearthed: "Aston Martin Lagonda supports UK governments ambition to decarbonise road transport and as such, we regularly engage with government and parliament on this subject to ensure the opportunities and challenges are both understood and addressed. Prior to the government's recent announcement around phasing out the internal combustion engine in 2030, Aston Martin Lagonda contributed to a report with a number of other industry members including Bosch, LowCVP and the RTFA to emphasise how best to achieve the governments stated aim.
Aston Martin Lagonda have no formal links with Clarendon Communications, who are contracted to another report contributor to support on Public Affairs and Stakeholder Management."
Clarendon did not return requests for an interview via their contact form, but the company has changed its website to remove its list of clients.
Three things you need to know all H/T The Guardian
1) Shell in court over claims it hampered fossil fuels phase-out: A court in The Hague will hear claims that Royal Dutch Shell has broken Dutch law by knowingly hampering the global phase-out of fossil fuels, in a case that could force the company to reduce its CO2 emissions.
2) Environment to benefit from 'biggest farming shake-up in 50 years': Wildlife, nature and the climate will benefit from the biggest shake-up in farming policy in England for 50 years, according to government plans.
3) 'Sistine Chapel of the ancients' rock art discovered in remote Amazon forest: Tens of thousands of ice age paintings across a cliff face shed light on people and animals from 12,500 years ago
And… Carbon Brief have just published an amazing (and amazingly long) explainer on Hydrogen. Check back tomorrow for the TLDR.